Apsley Cherry-Garrard - Assistant zoologist
(1886 - 1959) - Biographical notes
Assistant zoologist Terra-Nova 1910-13
---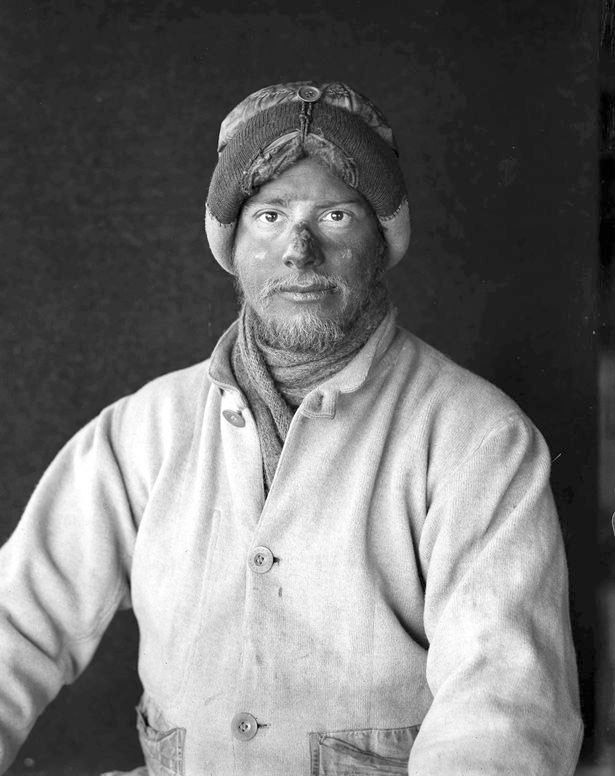 Born in Bedford, England as Apsley Cherry, the Gerrard was added later when his father inherited a large country estate, which Apsley himself inherited in 1907 on the death of his father.
The second youngest member of the expedition at 24. Cherry-Garrard was rejected initially by Scott, he then made another application with the promise of a £1,000 payment towards costs, though again was rejected. He decided to donate the money anyway, so Scott with persuasion from Wilson took him on as assistant biologist despite his lack of a scientific background.
Most famous for his widely acclaimed book about the journey he made with Bowers and Wilson to Cape Crozier to retrieve an emperor penguin egg The Worst Journey in the World, published in 1922, and considered to be a classic of travel writing and by many to be the best travel book ever written.
He was part of the support team for the South Polar Party, reaching the top of the Beardmore Glacier before being sent back with his team. Before Scott left for the pole he gave orders to be met on the 1st of March 1912 at 82 or 82.30 degrees south by a dog team with supplies to help their return to the base. For a variety of reasons it fell to Cherry-Garrard to do this and along with Dmitrii Girev he set off on this journey on the 26th of February, reaching a place called "One Ton Depot" on the 3rd of March, at the time Scott was 60 miles south of this point (3 days by dog team), they remained in the area until the 10th of March before returning due to a combination of poor weather and lack of dog food. Scott and the surviving members died 11 miles south of One Ton Depot on the 29th of March. He continued with his scientific work through the winter and was part of the team that found the bodies of Scott, Bowers and Wilson in their collapsed tent on the 12h of November.
Cherry-Garrard suffered from mental and physical health issues for the rest of his life that arose at least partially from his experiences in Antarctica.
2 January 1886 - 18 May 1959
---
---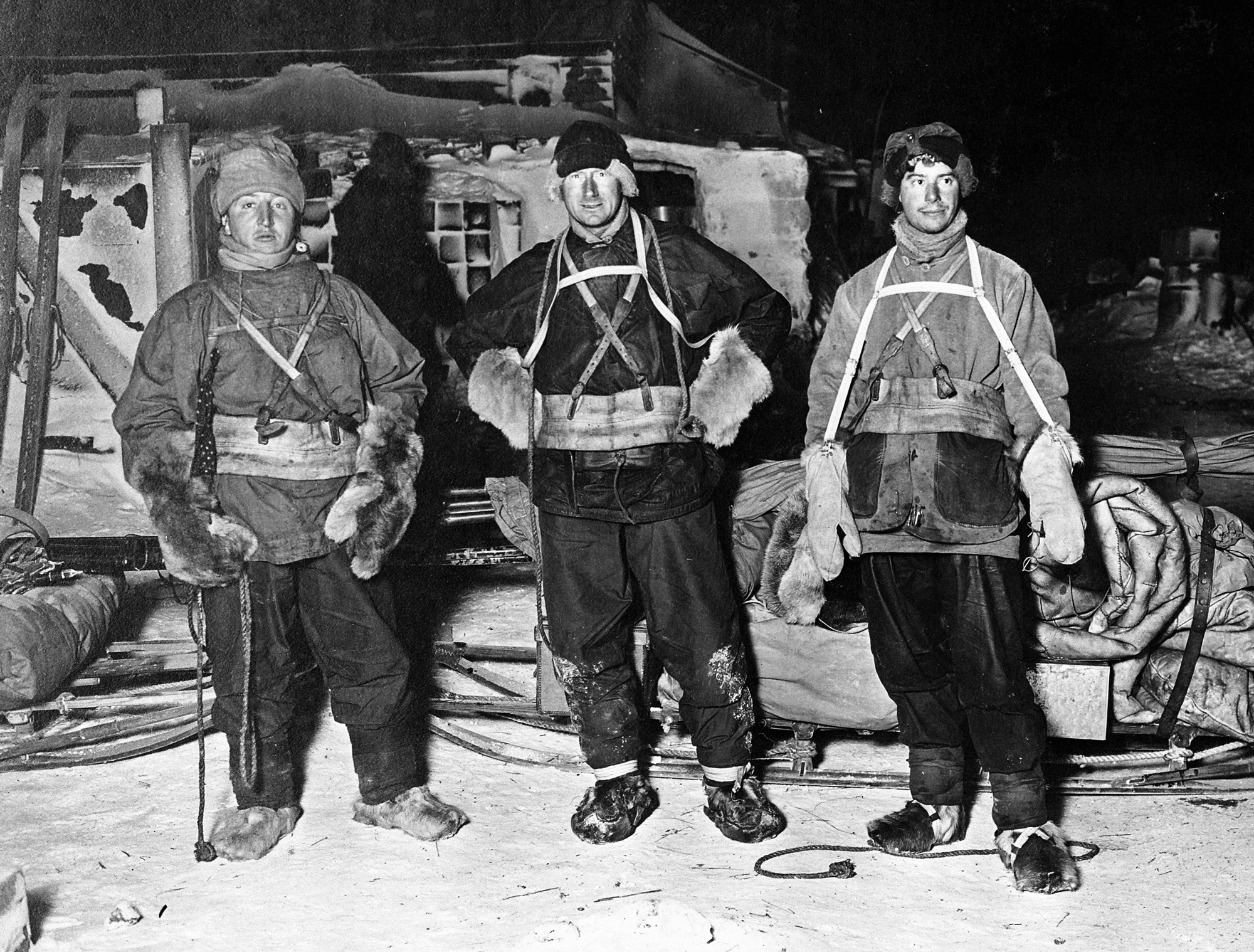 The Cape Crozier party
About to set off, l to r: Bowers, Henry Robertson, Wilson, Edward Adrian, Cherry-Garrard, Apsley. This journey was what Cherry-Garrard would later write about in his book "The Worst Journey in the World".
"The Crozier Party returned last night after enduring for five weeks the hardest conditions on record. They looked more weather-worn than anyone I have yet seen. Their faces were scarred and wrinkled, their eyes dull, their hands whitened and creased with the constant exposure to damp and cold, yet the scars of frostbite were very few and this evil had never seriously assailed them. The main part of their afflictions arose, and very obviously arose, from sheer lack of sleep, and to-day after a night€™s rest our travellers are very different in appearance and mental capacity."
- Scott
---
Landmarks named after Apsley Cherry-Garrard
Feature Name: Garrard Glacier
Type: Glacier
Latitude: 84°70,00´S
Longitude: 169°35,00´E
Description: A glacier in Queen Alexandra Range, draining eastward from the neve between Mount Lockwood and Mount Kirkpatrick and entering Beardmore Glacier S of Bell Bluff. It appears that British Antarctic Expedition (BrAE) (1910-13) applied the name "Garrard Glacier" to the feature which had been named Bingley Glacier by Shackleton in 1908. The area was surveyed by New Zealand Geological Survey Antarctic Expedition (NZGSAE) (1961-62), who retained Bingley Glacier on the basis of priority and reapplied the name Garrard Glacier to this previously unnamed feature.
Feature Name: Mount Cherry-Garrard
Type: Summit
Latitude: 71°18,00´S
Longitude: 168°41,00´E
Description: A peak at the seaward end of the divide between Simpson Glacier and Fendley Glacier, on the N coast of Victoria Land. Charted by the Northern Party, led by Victor Campbell, of the British Antarctic Expedition (BrAE), 1910-13.
Feature Name: Cherry Icefall
Type: Glacier
Latitude: 84°27,00´S
Longitude: 167°40,00´E
Description: A small, steep icefall on the S side of Barnes Peak in Queen Alexandra Range, descending toward Beardmore Glacier. Originally named "Cherry Glacier" by the British Antarctic Expedition (BrAE) (1910-13), for Apsley Cherry-Garrard, zoologist with the expedition. The name has been amended on the recommendation of the New Zealand Geological Survey Antarctic Expedition (NZGSAE) (1961-62) to be more descriptive of the feature.
Biographical information

- I am concentrating on the Polar experiences of the men involved. Any further information or pictures visitors may have is gratefully received. Please email - Paul Ward, webmaster.

What are the chances that my ancestor was an unsung part of the Heroic Age of Antarctic Exploration?