---
The Crew Alphabetically
Amundsen, Roald - expedition leader
Beck, Andreas - seaman and ice pilot
Bjaaland, Olav Olavson
Gjertsen, Lieutenant Fredrick - first mate.
Hansen, Ludvig - Seaman and ice pilot
Hanssen, Helmer
Hassel, Sverre
Johansen, Hjalmar
Kristensen- deck-hand and then 3rd engineer
Kutchin, Alexander
Lindstrom, Adolf Henrick - cook / carpenter
Nilsen, Lieutenant Thorvald - First-Lieutenant, second in command.
Nodtvedt, Jacob - 2nd engineer
Olsen, Karinius - cook / carpenter
Prestrud, Lieutenant Kristian - second officer.
Ronne, Martin - sail maker
Stubberud, Jorgen - carpenter
Sundbeck, Knut - Engineer
Wisting, Oskar
---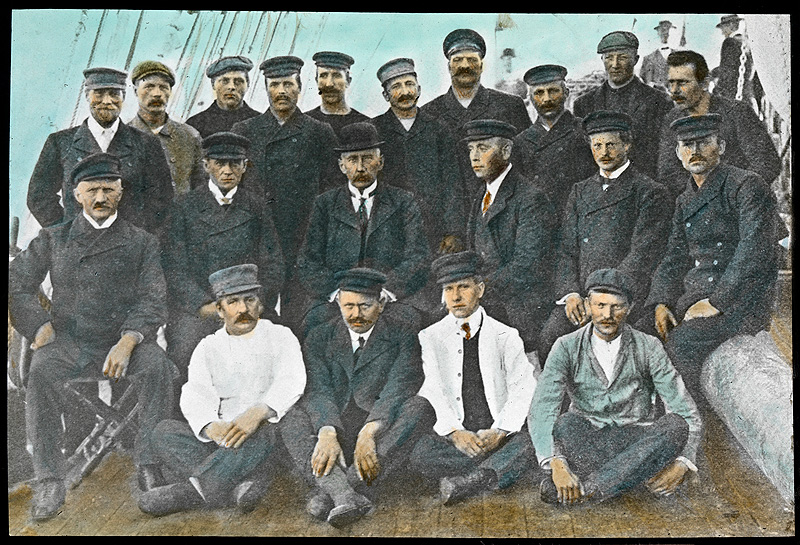 Crew of the Fram, on return from Antarctica, Hobart, 7th March 1912
Behind from left standing: Sverre Hassel, Ludvig Hansen, F. Steller, Olav Bjaaland, Halvardus Kristensen, Martin Ronne, Andreas Beck, Oscar Wisting, H. Halvorsen, Knut Sundbeck
seated: Hjalmar Johansen, Kristian Prestrud, Roald Amundsen (bowler hat), Captain Thorvald Nilsen, Hjalmar Gjertsen, Helmer Hanssen, Adolf Lindstrom, Jorgen Stubberud, Karenius Olsen, A. Olsen.
---
Roald Amundsen had originally planned his expedition on the Fram to be one to the North Pole. Peary and Cook however independently claimed to have reached that goal in 1909 when Amundsen's plans were already well advanced.
When the Fram set off from Christiana (now Oslo) in Norway in August 1910 with provisions for 2 years and nearly a hundred Greenland sled dogs, most of the crew and all of the people in Norway who had helped and funded Amundsen thought that the North Pole was still the goal. It was only a month after setting sail, when the ship had reached Madeira, that Amundsen told them his true intentions.
Unlike nearly all of the other expeditions to Antarctica around this time, Amundsen's had but one single goal, to be the first to reach the South Pole. No scientific studies were planned and no investigatory detours of the ship were on the agenda. It was an incredibly bold and risky plan, Amundsen took a different route to that planned by Scott, one that he was not certain would be passable, in the end it turned out to be the better route, but one that was meticulously planned and carried out with precision and of course ultimate success.
---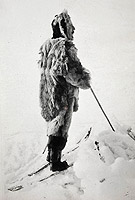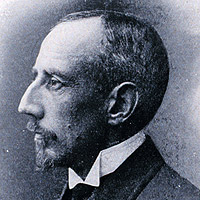 Amundsen, Roald - Expedition leader
Member of the first successful south pole party

first mate - De Gerlache / Belgica 1897-99


expedition leader Gjoa northwest passage expedition 1903-06
Amundsen originally trained to be a doctor though abandoned his studies at the age of 21 when his mother died to pursue a life of polar exploration. He had already accomplished much by 1909 when he set out to be the first to reach the North Pole, at the 11th hour he heard that American Robert Peary claimed he had reached the North Pole, Amundsen's plans were in tatters and he may have been personally financially ruined as a result if he couldn't deliver a success to those who had loaned him money for the attempt. Instead he set off for the South Pole in such a degree of secrecy that only he and the captain knew of the changed plans with two other men being told on the day of departure. The rest of the crew were informed only once the Fram had reached Madeira.

Widely regarded as demonstrating excellent leadership and preparation in achieving his goal of reaching the pole first, this was marred by his unilaterally declared "Race" against Robert Scott and accusations of ungentlemanly conduct that followed. Scott and his party reached the South Pole and all died on the return journey. Though Amundsen contributed nothing to the demise of Scott and his party, he seemed to spend the rest of his life in some degree of remorse at the events.

1872-1928
---
---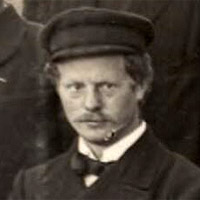 Gjertsen, Fredrick - Lieutenant, First mate.

Ice pilot - Byrd Antarctic Expedition 1933-35
A Norwegian Naval officer

1885 - 1958
---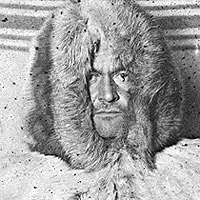 Prestrud, Kristian - Lieutenant, - Second officer.
A Norwegian Naval officer and expedition navigator.

1881-1927
---

stoker - Nansen/Fram North Pole attempt 1893-96


sailor - De Gerlache / Belgica 1897-99
A legendary figure in Norway at the time of the expedition after being Nansen's partner in 1895, sledging from the Fram to the farthest north record at that time. When not on expeditions Johansen was prone to alcoholism. Amundsen took Johansen at Nansen's request though he had personal reservations.
---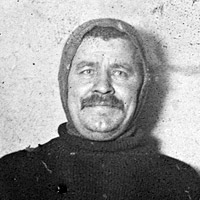 Lindstrom, Adolf Henrick - cook / carpenter

cook - Otto Sverdrup/Fram northwest Greenland, Arctic Ocean expedition 1898-1902


cook and handyman - Amundsen / Gjoa northwest passage expedition 1903-06
Lindstrom was recommended to Amundsen by Otto Sverdrup for the attempt on the north west passage in the Gjoa after he had impressed Sverdrup during his earlier Greenland expedition on the Fram. He was the only man on board who officially had but one job, though as was the case on all such expeditions (even today), he would have carried out many general duties.
---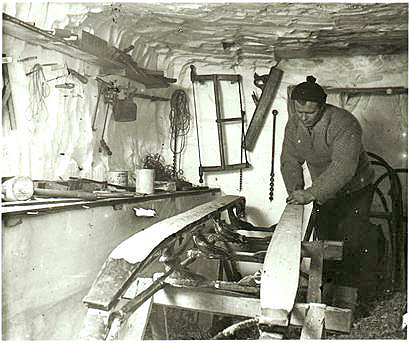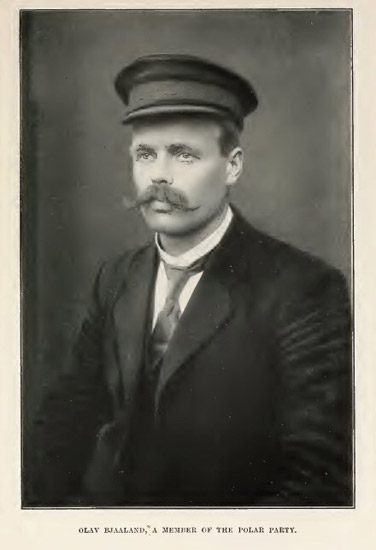 Bjaaland, Olav Olavson
Member of the first successful south pole party
Olav Bjaaland, was probably the world's greatest living skier at the time. He came from the Telemark region of Norway where skiing was developed from a method of transportation into a sport. He was also a skilled carpenter.

Bjaaland had no great desire in particular to journey to the pole, he simply wanted adventure and to see the world. He returned to Norway after the expedition and lived quietly in Morgedal until he died in May 1961.
---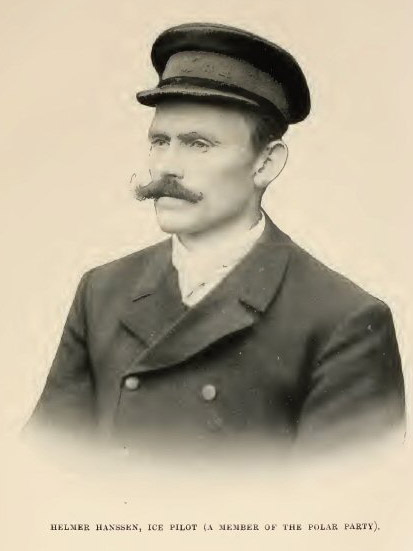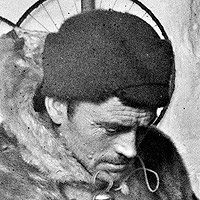 Hanssen, Helmer Julius
Member of the first successful south pole party

Amundsen / Gjoa northwest passage expedition 1903-06
Born in Andoya in northern Norway, he joined the local fishing fleet at the age of 12. At the time of the Fram expedition, he was one of the world's most talented (non Inuit) dog drivers. After the South Pole trip, he went with Amundsen through the northeastern passage as master of the Maud from 1918-25 and took part in a number of other Arctic expeditions. Hanssen published an autobiography and two other books, he died on the 2nd of August 1956.

1870 - 1956
---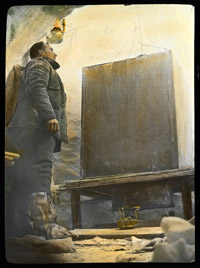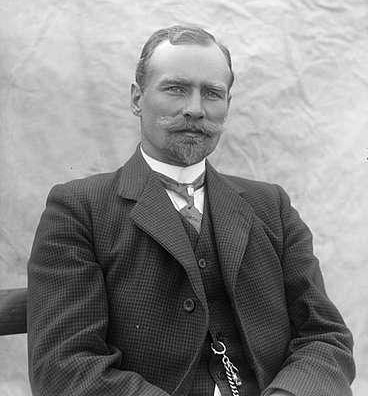 Hassel, Sverre Helge
Member of the first successful south pole party

Otto Sverdrup/Fram northwest Greenland, Arctic Ocean expedition 1898-1902
Master dog driver, navigator. Hassel joined the customs service on his return to Norway being placed in charge of Grimstad Customs House until his death.

He died suddenly in 1928 in Uranienborg, Norway (a neighbourhood of Oslo, the Norwegian capital) when visiting Amundsen at his home, suffering a heart attack while they were talking.

1876 - 1928
---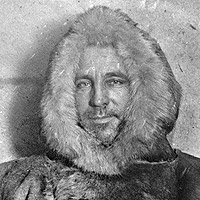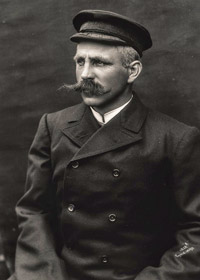 Wisting, Oskar
Member of the first successful south pole party
Naval gunner, with whaling experience in the arctic. After the South Pole journey he accompanied Amundsen on the Maud expedition from 1918 - 1925 as master and joint leader. He retired from the Norwegian Navy with the rank of captain.

1871 - 1936
---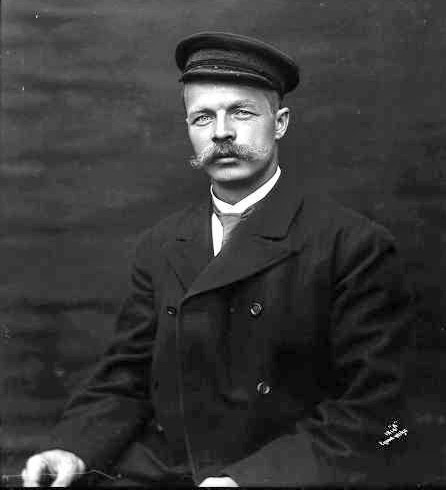 Hansen, Ludvig - Seaman and ice pilot
Experienced in the Arctic. A skilled tin smith who made paraffin tanks for use on sledging journeys. Paraffin was used as fuel in the recently developed Primus stoves used on the expedition. It has a tendency to evaporate in dry climates (known as creep), screw capped tanks will not seal well enough to prevent this. One of Hansen's solder sealed tanks was found 50 years later with the contents still intact.

1871 - 1955
---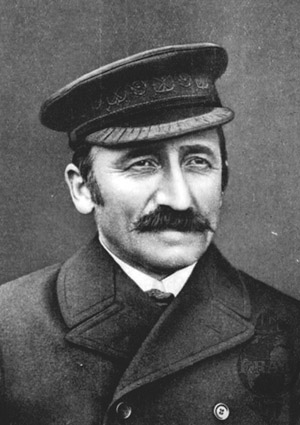 Ronne, Martin

Byrd Antarctic Expedition 1928-30 - sail maker, ski instructor, dog-driver and ice pilot.
The following is kindly supplied by Jason Mulhall, Martin Ronne's great-grandson.

Martin was born on the 15th of September 1861 in Hamar, Norway, he is buried in Horten Norway where he died on the 23rd of May 1932.

He was the sail maker on the Fram, and made the silk tent Amundsen left at the south pole. He also was a member of the First Byrd expedition to Antarctica, for which he received a congressional Gold Medal. His son (my grandfather's brother) Captain Finn Ronne took his fathers place on the second Byrd Expedition, and then had his own expedition to Antarctica. At the bottom of the world map you will see that there is an area named "Ronne Ice Shelf". This area is named after Martin Ronne, Capt Finn Ronne and his Wife Edith "Jackie" Ronne.

Martin's son Finn Ronne (d.1980), was a member of the ByrdAE, 1933-35, and the USAS, 1939-41. Finn Ronne also served as leader of the RARE, 1947-48, and as military and scientific leader at Ellsworth Station during the IGY, 1957. Finn's wife Jackie became the first woman to overwinter in Antarctica during 1947 - From Heels to Mukluks.

1861 - 1932
---
---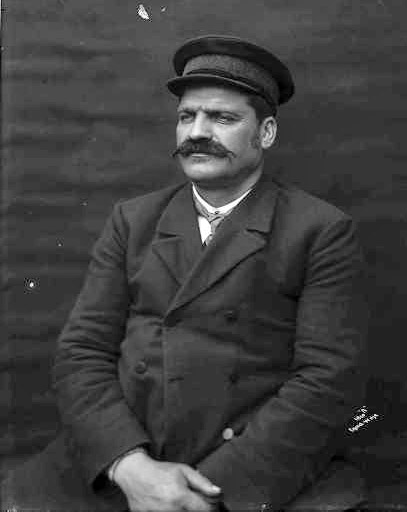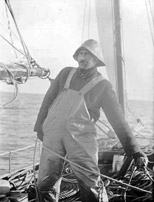 Beck , Andreas - seaman and ice pilot
Master Arctic ice pilot from the Tromso area of northern Norway, with 20 years experience sailing in ice strewn waters.

Andreas Beck was born on the 8th of October 1864 in Northern Norway at a place called Balsfjord, his father was a skipper and he sailed the Arctic seas from the age of 17, becoming a skipper himself in 1896. He gathered considerable experience as a harpooner and ice pilot taking part in two scientific expeditions to Svalbard.

After taking Amundsen and his South Pole party to their wintering quarters, he stayed on the Fram during an oceanographic cruise of the South Atlantic. He died of unknown causes on board the Fram as she was heading towards Montevideo in Uruguay on the 18th of march 1914.

1864 - 1914
---
Sundbeck, Knut - Engineer
A Swede and an employee of Diesels Moterer Co. of Stockholm Sweden, who helped design Fram's new engine.

"From the very beginning he had assisted in the construction of the Fram's motor, so that he knew his engine thoroughly. He treated it as his darling; therefore there was never anything the matter with it. It may truly be said that he did honour to his firm and the nation to which he belongs."
---
Nodtvedt , Jacob - 2nd engineer

Otto Sverdrup/Fram northwest Greenland, Arctic Ocean expedition 1898-1902
Nodtvedt set up a black smith's shop on the deck of the Fram, and made parts for dog harnesses, ski bindings, etc.
---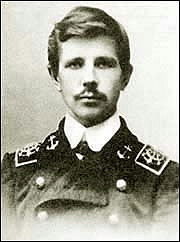 Kutchin, Alexander
Russian student of oceanography working under professor Bjorn Helland-Hansen.

Born in the Onega District, graduated from Archangelsk Marine College and then sent to Norway by his father to train as an oceanographer.

He lived in Tromso and Bergen before being invited by Amundsen to join his expedition in 1909, one of only two non-Norwegians.

In 1912 he was invited to be be captain of a an Arctic expedition led by Vladimir Rusanov which disappeared mysteriously near the coast of the Taimyr Peninsula.
---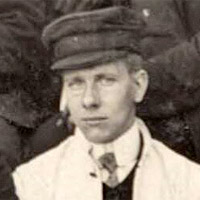 Olsen, Karinius - cook / carpenter
Youngest member of the expedition at only 20.

Amundsen said of him "This was well done for a lad of twenty. I wish we had many like him."
---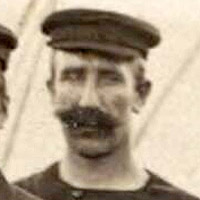 Kristensen, Halvardus - deck-hand and then 3rd engineer
Kristensen was trained for his position as third engineer during the voyage as Amundsen felt that the continuous watches by the first and second engineers while the motor was running was "... rather severe duty ..." and so another engineer was required.

Roald Amundsen Books and Video


The South Pole:
Roald Amundsen, the Norwegian Antarctic Expedition, 1910-1912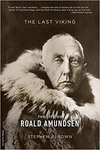 The Last Viking:
The Life of Roald Amundsen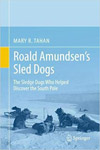 Roald Amundsen's Sled Dogs:
The Sledge Dogs Who Helped Discover the South Pole




Roald Amundsen
The Quest for the South Pole, ages 9-12


The Amundsen Photographs
discovered in 1986, pictures from three of Amundsen's voyages




Roald Amundsen Explores the South Pole
ages 7-10




Roald Amundsen
Bomann-Larsen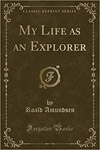 My Life as an Explorer
Roald Amundsen


Last Place on Earth
1994 - DVD


Scott and Amundsen: Last Place on Earth
Roland Huntford