Herbert George Ponting - Camera artist
(1870 - 1935) - Biographical notes
Photographer Terra Nova 1910-13
---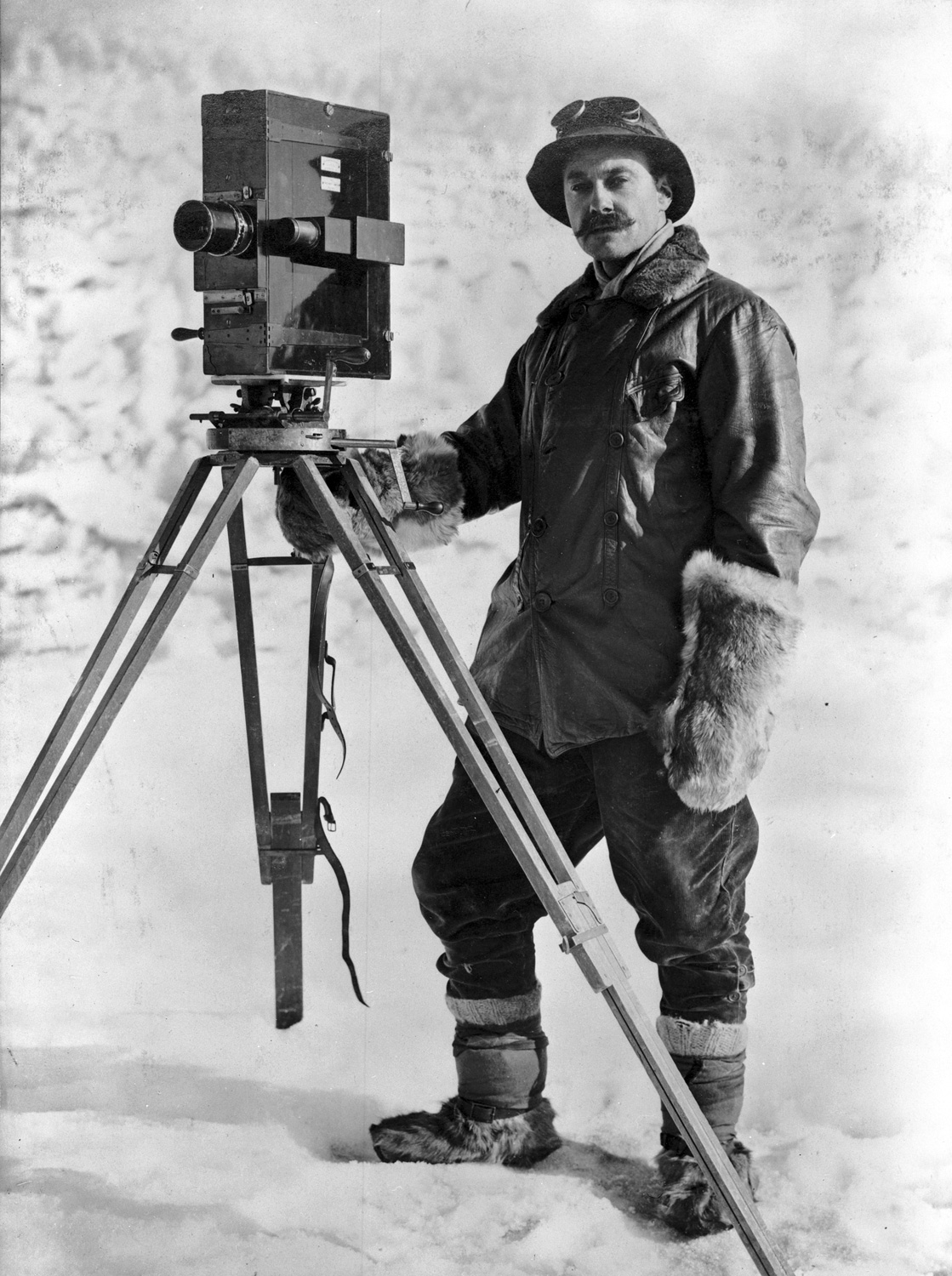 Born the son of a successful banker in Wiltshire, England, Ponting spent 4 years from the age of 18 following in his father's footsteps before moving to California, first working in mining before owning a fruit ranch until 1898 when he returned briefly to his family in England now with a wife and one year old daughter.
Upon return to California, he turned his long standing hobby of photography into a profession. He built up a sufficient reputation as a photo-journalist that Scott engaged him as expedition photographer on the Terra Nova, the first professional photographer to accompany an Antarctic expedition.
The great majority of the photographs of the Terra Nova Expedition (including most on this and connected pages) were taken by Ponting. He also took a cine camera and some colour plates at a time when both technologies were in their infancy. He spent 14 months in Antarctica leaving in February 1912 with over 1,700 photographic plates. Part of his task on returning home was to use his pictures to assemble a narrative of the expedition which Scott would use in a fund-raising lecture tour when he too returned. Pontings material, both movie and still was intended to help recoup the significant debts of the expedition, and publicize his work widely.
With Scott's death and subsequent public donations, the expeditions debts were paid off and more, so Ponting's pictures became more of an epitaph than a celebration and earned him little money. He produced two films from his material, The Great White Silence (1924 - silent) and Ninety Degrees South (1933 - with sound).
The Scott Polar Research Institute bought the photographs for £533,000 in 2009, some were produced as (very expensive) platinum prints and The Great White Silence was restored and re-released in 2011. Ponting's pictures of Antarctica and Scott's expedition are amongst the finest and most iconic from the Heroic Age of Antarctic exploration.
21 March 1870 - 7 February 1935
---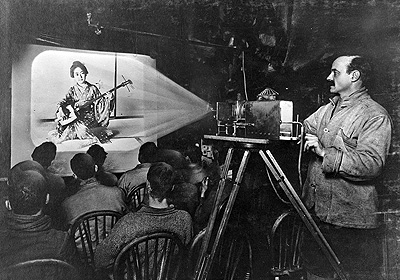 Herbert Ponting showing slides during his lecture on Japan
- Ponting had travelled to Japan, something very few people had at that time, in the Cape Evans hut.
---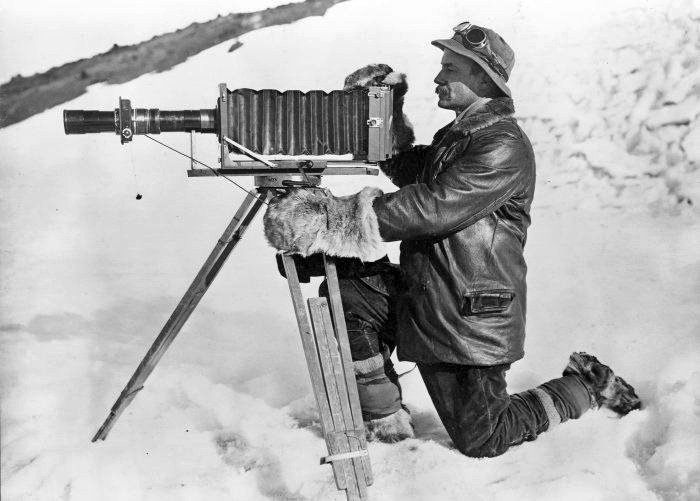 Herbert George Ponting and telephoto apparatus, Antarctica, January 1912
---
Landmarks named after Herbert Ponting
Feature Name: Ponting Cliff
Type: cliff
Latitude: 71°12'00´S
Longitude: 168°21'00´E
Description: An angular cliff that is similar in appearance to Meares Cliff just eastward, located 3 mi E of the terminal confluences of the Dennistoun, Nash and Wallis Glaciers on the northern coast of Victoria Land. First charted by the Northern Party, led by Campbell, of the British Antarctic Expedition (BrAE), 1910-13.
Biographical information

- I am concentrating on the Polar experiences of the men involved. Any further information or pictures visitors may have is gratefully received. Please email - Paul Ward, webmaster.

What are the chances that my ancestor was an unsung part of the Heroic Age of Antarctic Exploration?