Ernest Shackleton - Crew of the Nimrod
British Antarctic Expedition 1907- 1909
The Nimrod Expedition | Paintings | Photographs-1 Photographs-2
---
The Crew Alphabetically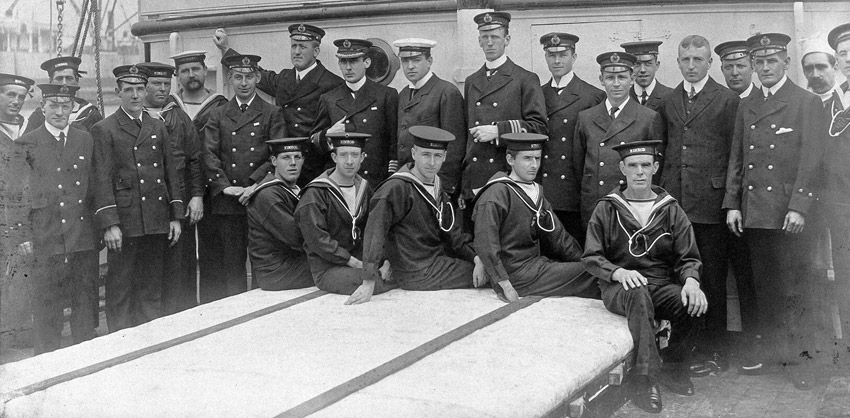 The crew of the Nimrod. Back row, l-r: Fireman Holmes, Sailmaker Morrison, Fireman Schofield, Boatswain Cheetham, Seaman Spice, Storeman Joyce, Carpenter Bilsby, Chief Engineer Dunlop, Captain England, Commander Shackleton, Chief Officer Davis, Second Officer Mackintosh, Second Engineer Craft, Second Steward Ansell, Lietenant Adams, Chief Steward McRae, Third Engineer McGowan, Cook Montague, Fireman Rooney. Front row, l-r: Able Seamen Riches, Berry, Bull, Ellis and Kemp.
Picture taken early after arrival on the the Nimrod at Lyttelton, New Zealand Nov or Dec 1907.
---



Towing sledges with the Arrol Johnson car
Shore Party

number in brackets is age at the start of this expedition - not always accurate.
---
---
---
---
---
---
---
---
---
---
---
---
---
---
---
---
Officers of the Nimrod
---
---
---
---
---
---
---
---
Crew of the Nimrod
AB = Able Seaman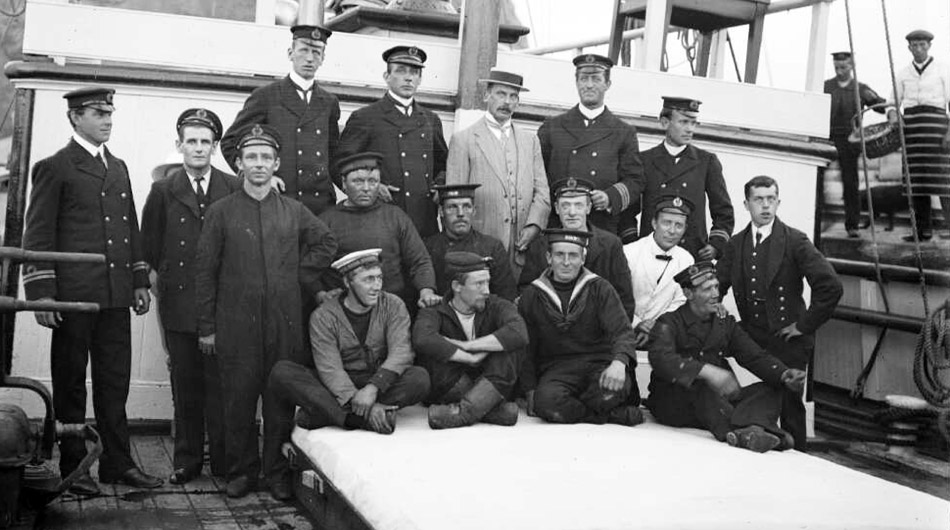 Some of the Nimrod officers and crew.
Back row standing l-r: John King Davis, Rupert England, Alfred Reid, Henry Dunlop, Rupert Michell. Middle row standing l-r: Aenas Mackintosh, Hugh McGowan, Christian Craft, Walter Spice, Sidney Barnes Riches, Edward Morrison, Murdoch M. McRae, William Drummond Ansell. Front row sitting l-r: Alfred B. Bull, Victor Berry, Ernest Walton Ellis, Alfred Cheetham.
---
---
---
---
---
---
---
---
---
---
---
---
---
---
---
Interviews with Nimrod crew by a local newspaper at Lyttleton New Zealand November 24th 1907