Crew of the Discovery
British Antarctic Expedition 1901 - 1904
Robert Falcon Scott
The Discovery Expedition
---
The Crew Alphabetically
---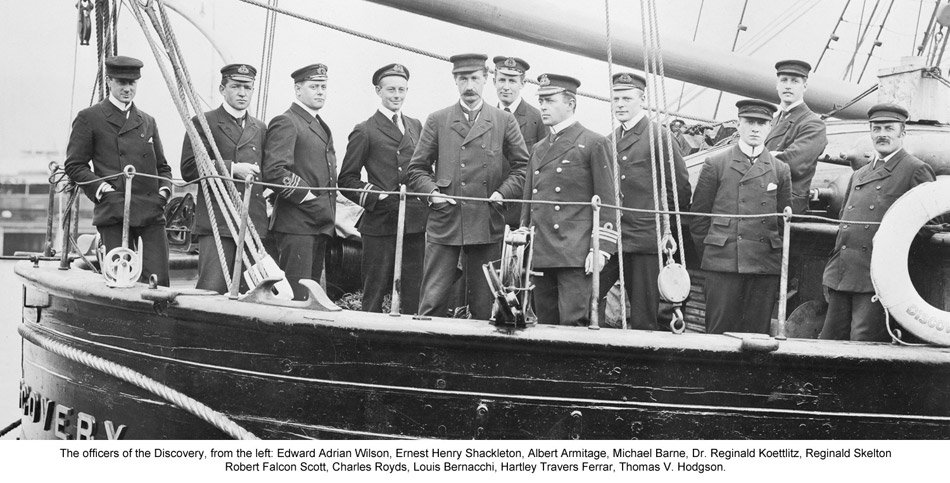 The officers of the Discovery
From the left: Edward Adrian Wilson, Ernest Henry Shackleton, Albert Armitage, Michael Barne, Dr. Reginald Koettlitz, Reginald Skelton, Robert Falcon Scott, Charles Royds, Louis Bernacchi, Hartley Travers Ferrar, Thomas V. Hodgson.
---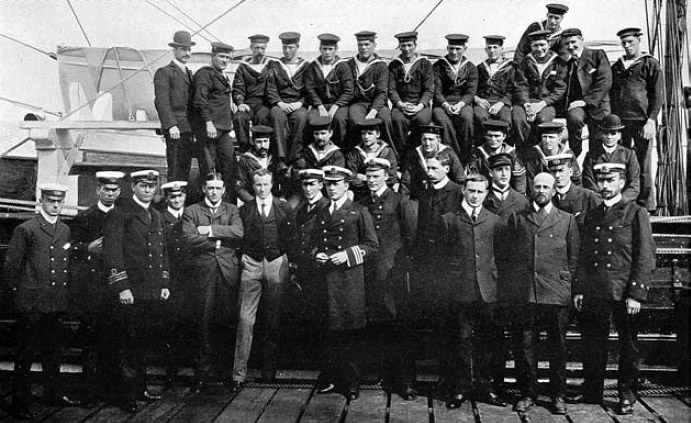 Top Right: Plumley.
Back Row: Blissett, Allan, Wild,Croucher, Kennar, Handsley, Lashly, Crean, Dell, Evans, Clarke, Weller.
Middle Row: Pilbeam, Joyce, Williamson, Heald, Cross, Smythe, Scott.
Front Row: Ford, Feather, Armitage, Mulock, Shackleton, Wilson, Skelton, Scott, Royds, Koettlitz, Bernacchi, Ferrar, Hodgson, Dellbridge, Dailey.
Not shown: Barne, Bonner, Brett, Buckridge, Duncan, Hare, Hubert, McFarlane, Page, Peters, Quartley, Vince, Walker and Whitfield.
---
The Crew In More Detail
number in brackets is age at the start of this expedition - not always accurate.
---
---
---
---
---
---
---
---
---
---
---
---
---
---
---
---
---
---
---
---
---
---
---
---
---
---
---
---
---
---
---
---
---
---
---
---
---
---
---
---
---
---
---
---
---
---
---
---
---
---
---
---
---
---
---
---
---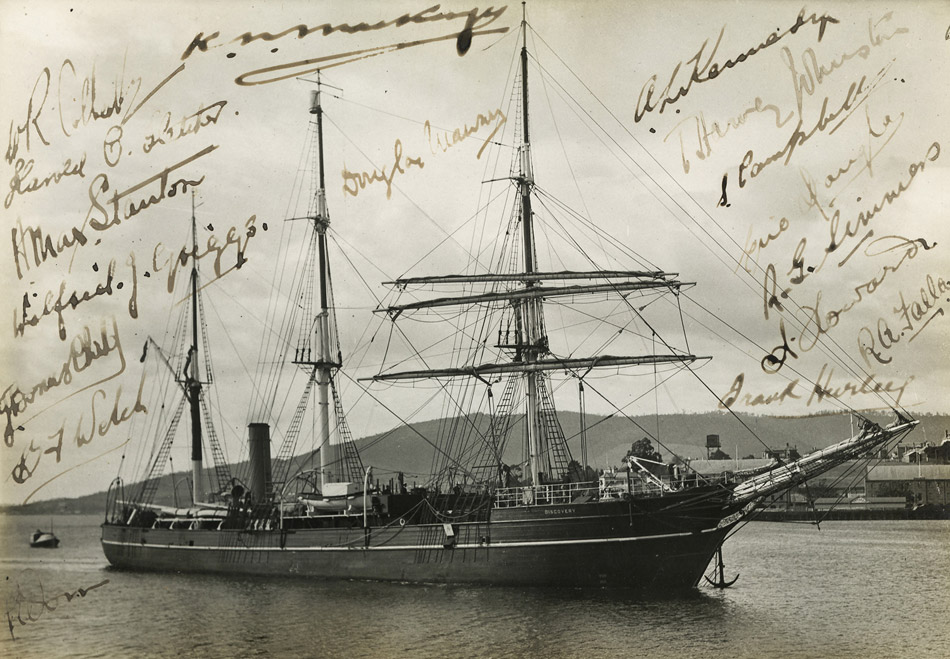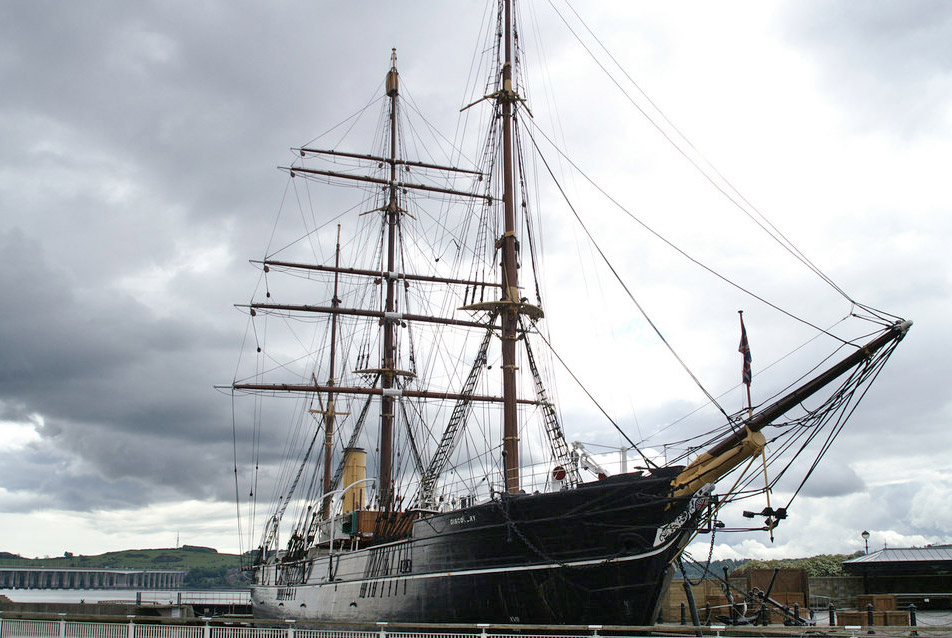 The Discovery in 2005 in Dundee
where she is currently on public display
---
Picture credits:
Discovery at Dundee
- courtesy of Mike Pennington, used under Creative commons, Attribution Share-Alike 2.0 Generice license /
Officers of the Discovery
- courtesy of Alexander Turnbull National Library, New Zealand
---
Robert Falcon Scott Books and Video