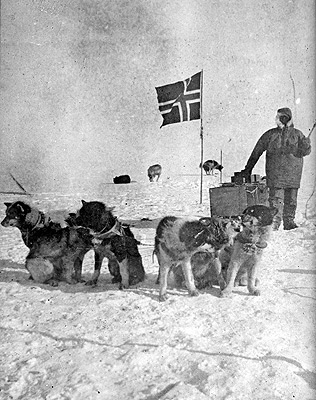 Roald Amundsen
Pictures from the South Polar Expedition 1911
Norwegian Roald Amundsen was the leader of the first team to successfully reach the South Pole. Famously arriving five weeks before Scott and his party. Amundsen used dog sleds, his party was well organised and well prepared with the only intention being to reach the pole, rather than any other exploration or discovery.
---
---
---
---
---
---
---
---
---
---
---
---
---
---
Another reason for Amundsen's success was the use of fur clothing based on that used by the Inuit of the north, here demonstrated by two of his team.
---
---