Antarctic Travel - Boots

This is the US page | UK page

Information: Request Contact | Antarctic travel | more details | fly to Antarctica | FAQ's | clothing | boots
Regions: Antarctic Peninsula | South Georgia | South Shetland Islands | Falkland Islands | Arctic
What Boots do I need to take on my Antarctic trip?
Boots for your Antarctic trip should be:

Waterproof for those wet Zodiac* landings - these boots are waterproof up to the top of the collar


Warm in cold conditions -- below zero, most visitors won't experience less than -10C / +14F in the summer months in coastal areas


Comfortable enough to walk for hours in - these boots have been extensively tested in Antarctica by expedition leaders


Rugged enough to protect your feet from rocks and ice


Good traction to give you grip on a variety of surfaces.
We recommend these Classic High Boots, a modern take on the traditional rubber wellington style boot as fulfilling all of these needs.
They are great for for walking in, better than traditional wellington boots as the upper neoprene region fits closer to your leg making them cosier and warmer in the process. They are waterproof up to the top of the collar, so you can wear them in the Zodiac, getting out into shallow water if necessary, wear them on your daily hikes and excursions and then back again in the Zodiac without having to change your footwear at all.
*Zodiac - small outboard engined inflatable boats used in Antarctica for making landings ashore.
Cruise ships often lend or hire out boots, so check first before buying.
You may prefer your own but apart from the cost, rugged boots for the polar regions are bulky and heavy to carry if you don't need to do so.
---
Thermal Boot Socks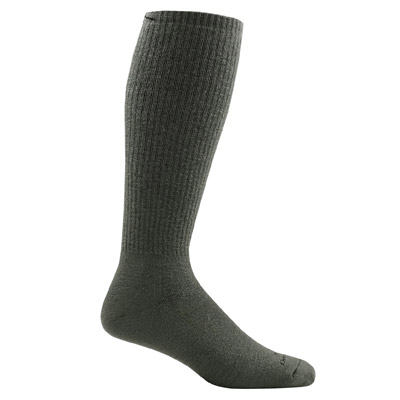 Socks - Men and Women's
One or two pairs of socks,
wool
is the material to go for with merino wool being premium, a small amount of a synthetic material such as nylon aids durability and some stretchy material gives a snug fit. Avoid acrylic, they are cheaper and don't perform as well despite looking chunky and warm.
The layering principle also applies here with more than one pair of thinner socks being warmer than a single thick pair. Don't be tempted to cram too many socks on so that your boots are tight. Air is the insulator and squashing it all out means you won't be as warm. A bit of trial and error to see what works for you, Start with a thin pair of wicking
liner socks
and then a thick pair on top and see how it goes.
Men and Women's
Darn Tough hikers - recommended
Liner socks