There is a range of landscapes in the Arctic and a wide variety of trips available. The different countries around the Arctic provide a range of cultural and wilderness experiences. There is a long and distinguished history here of inhabitation and exploration going back thousands of years in a variety of settlements of all sizes.
Arctic Cruises - Destinations
Travel Guide
100+ cruise departures in 2023 to the Arctic, from $4,000, single and multi-country itineraries, 8-29 days
Cool Antarctica and Antarctica Travels.
Information: Arctic travel basics | more travel details | request contact | clothing | boots
Regions: Canada | Greenland | Iceland | Svalbard and Spitsbergen | Antarctica
---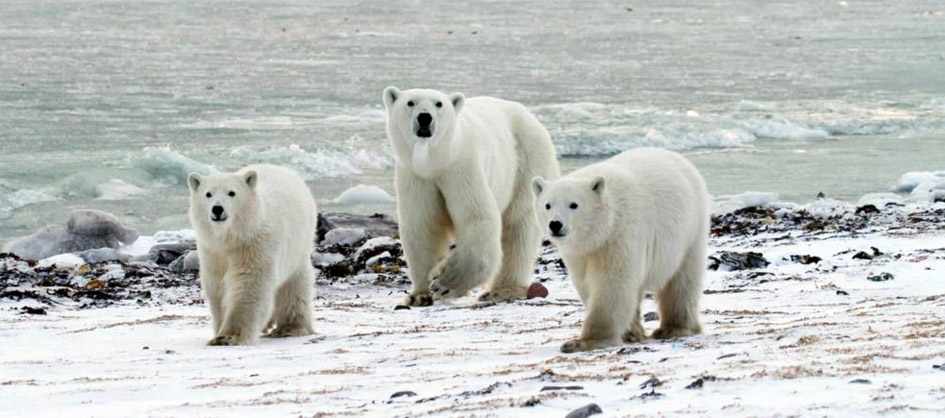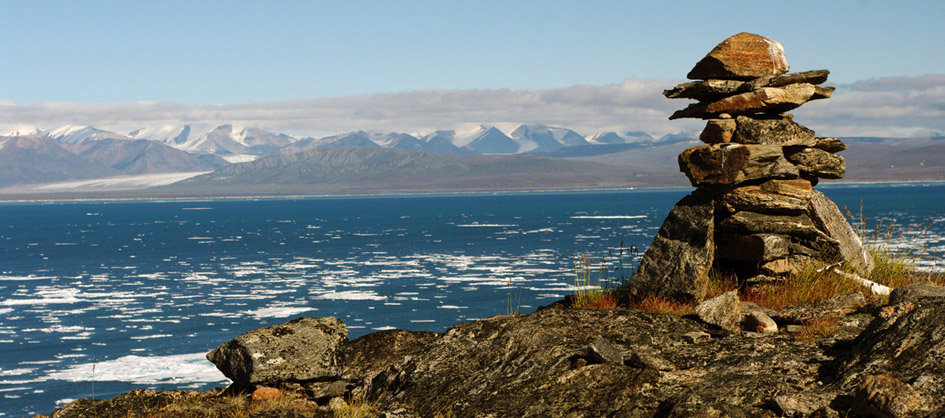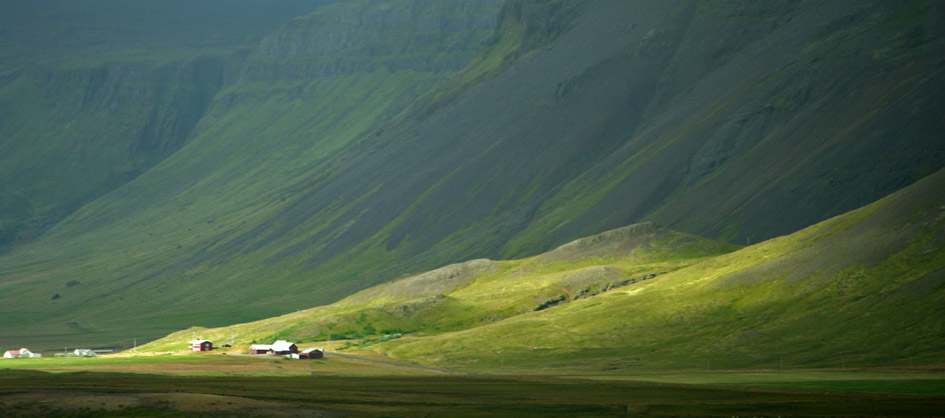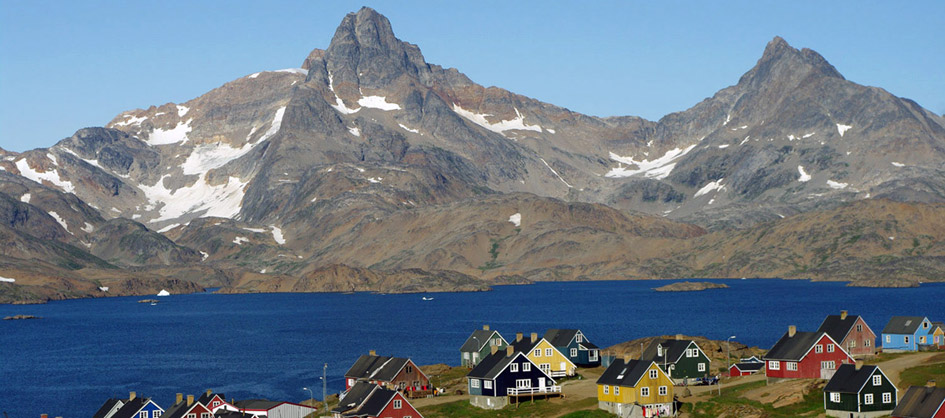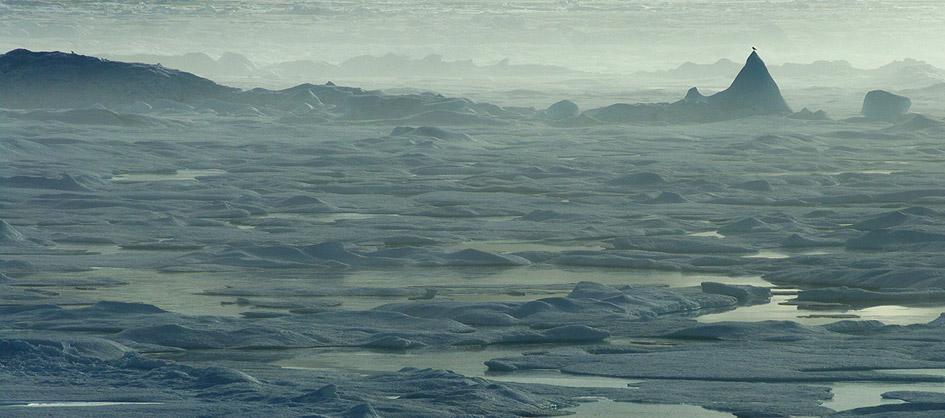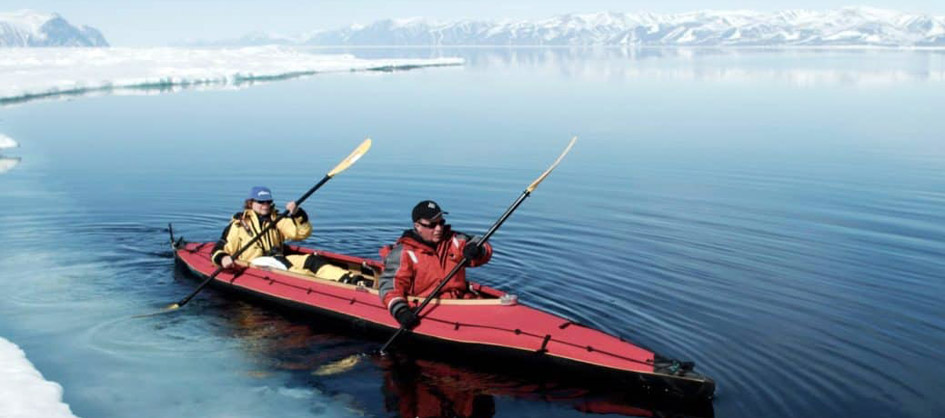 Tourism in the Arctic - Where will I go and what will I see?
Svalbard - coastal voyage or circumnavigation
A series of islands belonging to Norway, the largest of which is Spitsbergen. High above the Arctic Circle, the largest town Longyearbyen is about 1,300 km (820 miles) from the North Pole. In the summer months when the winter sea ice breaks up and melts, polar bears retreat onto Svalbard and there is a very good chance of seeing them. There are estimated to be around 3,500 polar bears in the area in mid summer, outnumbering the human population of 2,650, though they are more spread out (the bears that is).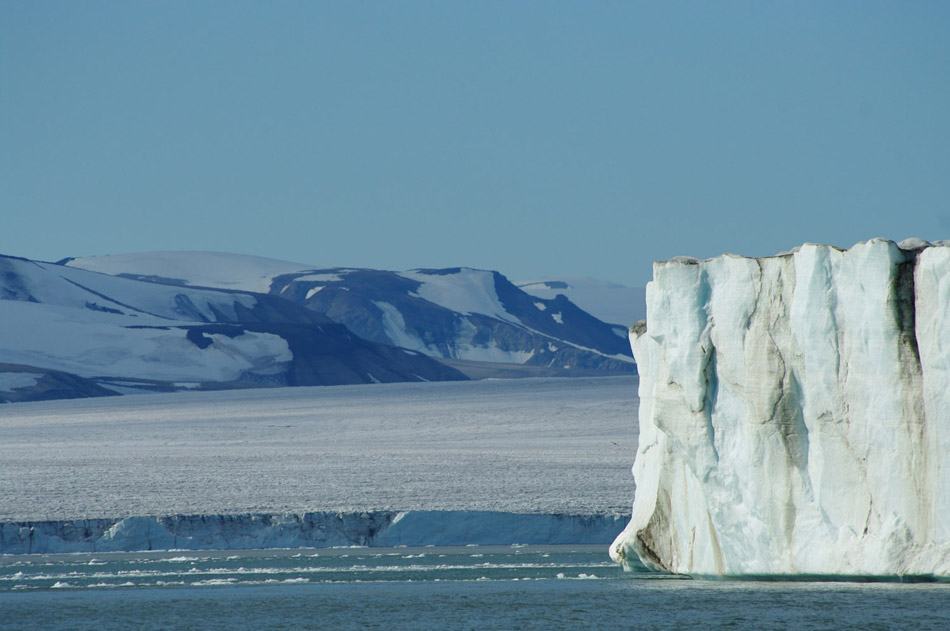 You can see the midnight sun on Svalbard from April 19th to August the 23rd, it's light for 4 straight months!. There are many historic remains including the Dutch whaling station of Smeerenburg. Other wildlife is also plentiful including reindeer, walrus and many kinds of sea-birds with nesting cliffs that house many thousands of them. Glaciers, ice-bergs and sea-ice will be in evidence, complete circumnavigation of the island may be prevented if there is too much sea-ice but there are plenty of alternatives if it is.
---
Greenland - coastal voyage
The largest island in the world, 80% of the island is covered in the only permanent ice-sheet outside of Antarctica. A full circuit of Greenland would be about 7,000km (4,300 miles) so cruises skirt along part of the West or East coast. Human habitations in Greenland can be traced back at least 4,500 years, Erik the Red came to Greenland and named it in order to attract other settlers there (seems he kept quiet about all that ice). Vikings from Iceland lived on Greenland from about the 10th century until 1500AD. Until recently Greenland was part of Denmark, it now has self-rule and is heading towards greater independence.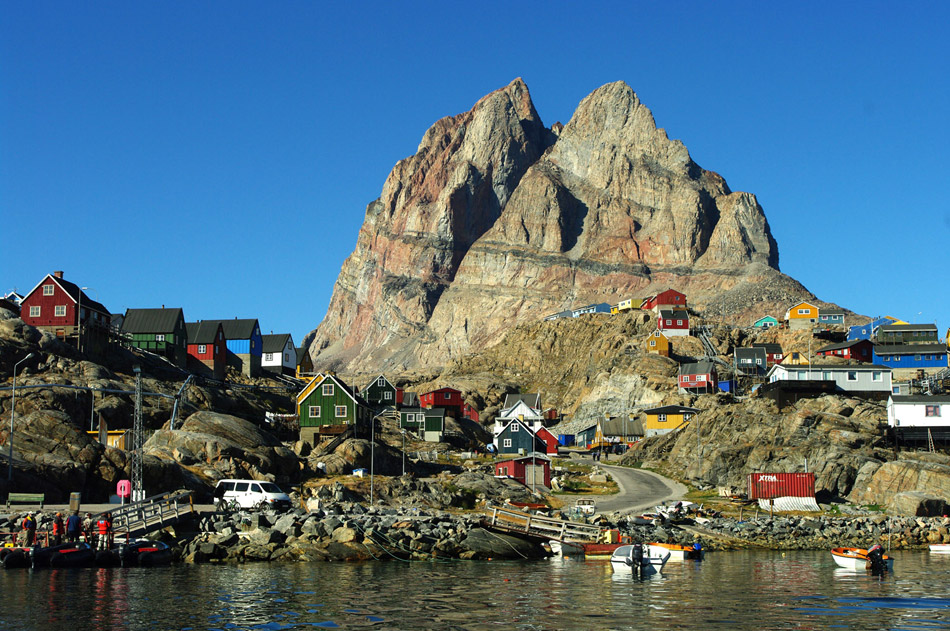 There is a rich Inuit culture across all settlements on Greenland. The towns are often colourful places with each building painted in bright colours and little clutter from utilities which are placed at ground level rather than suspended from telegraph poles, a lack of fences and the presence of sledges outside homes and sled dogs around add to the story book feel. There are no roads between towns in Greenland, the distances are too great and terrain too rugged, transport between towns is by sea, air or via the sea-ice in the winter time. Greenland is the least densely populated, permanently inhabited place on earth.
The west coast of Greenland is home to the highest concentration of ice bergs and the busiest ice-berg making factory in the Northern hemisphere, colossal ice structures abound. It has spectacular fjords and glaciers. Polar bears, musk-ox, reindeer, four species of seals, whales, walrus, arctic fox, and sea-birds can be seen around the green coastal belt that is free of permanent ice, though is still covered in the winter by seasonal snow.
---
Iceland - cruise, city break, interior travel
Iceland is one of the most populated places in the Arctic though still the most sparsely populated country in Europe. Reykjavik, the capital, is a modern European city, though there is extensive rugged wilderness not so far outside of the major population centers. Iceland has extensive volcanic activity and geothermal phenomena such as boiling mud lakes, geysers, thermal springs, and even the occasional volcano! You can go and relax in the geothermally heated "Blue Lagoon" near Reykjavik. geothermal energy provides much of Iceland's power and heat.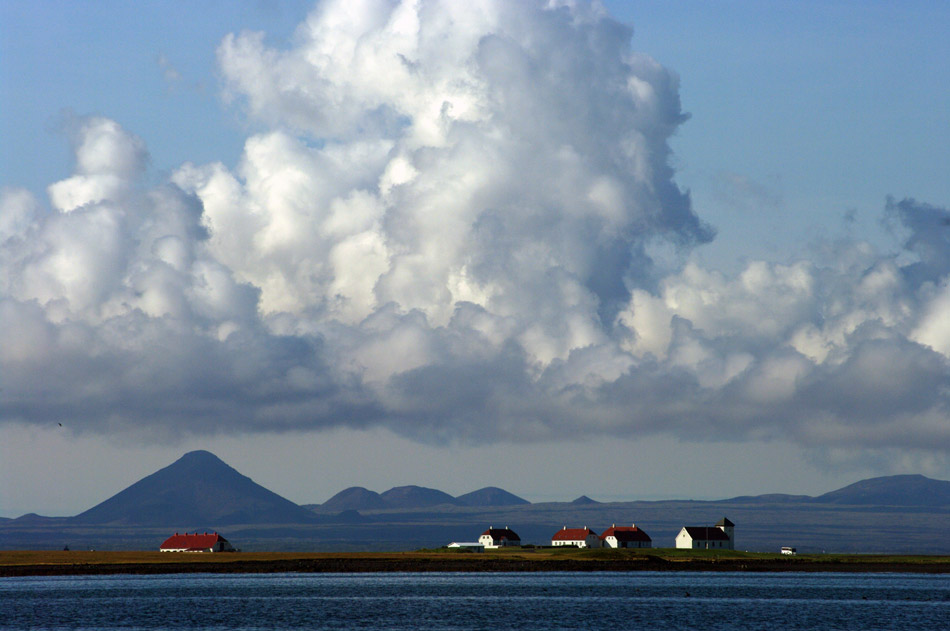 The terrain is often very rugged and volcanic being very young in geological terms with relatively little weathering. It is possible to walk (and even scuba dive) between the North American and European tectonic plates. The sea is rich in whales, seals and all kinds of fish which historically were the mainstay of the Icelandic economy.
---
Canadian Arctic - cruise amongst the islands
That top part of North America that you may have noticed on the map where it dissolves into over 36,000 islands is a huge wilderness area with isolated settlements where Arctic trips can start and end.
On land you'll find polar bears, grizzly bears, arctic foxes, wolves and hares, caribou, musk-ox, moose and lemmings. In the sea there are seals, narwhals, orcas, beluga, fin, bowhead and right whales. Birds fill nesting cliffs in multitudinous thousands. What you won't find on the tundra are trees or grasslands, but this lays bare the geology of the land and gives clearer views of magnificent mountain ranges, valleys and fjords.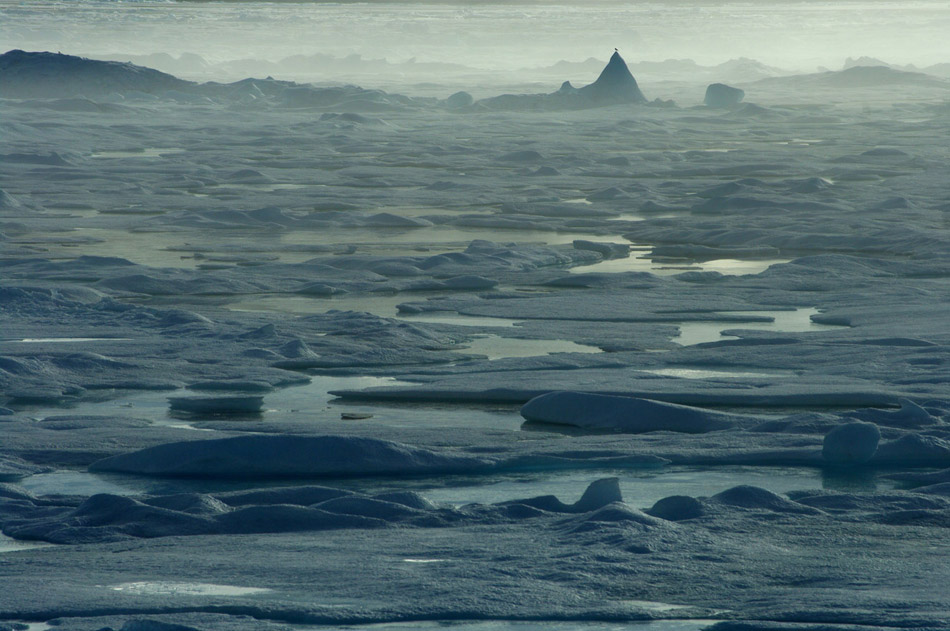 There is a rich history here from indigenous peoples to the voyages of those in search of the North West Passage or in search of the people who disappeared while looking for the North West Passage.
A giant area of the widest of open spaces, sea channels between the islands that may be impassable one year but completely clear the next depending on where the ice has formed or broken up.
More about the Canadian Arctic
---
Multi-region trips
There are many cruises that incorporate more than one of the above regions. Svalbard, Iceland and Greenland can often be combined, all or two of the three maybe with a visit to northern Norway too. Arctic Canada and Greenland make a good combination with a variety of sights and experiences. You can sail part of all of the fabled Northwest Passage starting from Greenland.
At the start or end of almost any trip to the Arctic you will most likely be in a Canadian or European airport so combining the trip with a few days in the nearby city of your choice is always a good option too before flying home.
---
What do I need to take? - Clothing and gear for your Arctic Trip
contact our travel partners who will help you find the best cruise for your requirements
Last Minute Offers - Summer 2023 - Arctic Cruises
Iceland
Northern Lights
From $8,501
was $13,495
Early September
14 days / 13 nights
Northwest Passage
From $10,527
was $17,995
30th July to 15th Aug
17 days / 16 nights
Svalbard
Explored
From $6,634
was $12,367
6th to 13th June
8 days / 7 nights
Svalbard and Norway
From $5,649
was $10,649
6th to 19th August
14 days / 13 nights
Svalbard / Spitsbergen - Sample Arctic Cruises - 2023

Trip
Departures 2023
Highlights
Ships and Passenger Capacity
Prices USD*
Days
Departure port
Introduction to Spitsbergen
Historic sites, sea-ice, glaciers, wild flowers, lush tundra, walrus, polar bears, reindeer, huge sea bird colonies
$7,990 -
$12,351
10
North Spitsbergen
$4,000 -
$6.050
8
Spitsbergen Explorer
$8,991 - $16,111
12

Greenland - Sample Arctic Cruises - 2023

Greenland, Disko Bay
Spectacular scenery of west Greenland, Inuit culture, historic sites. Fjords, mountains and ice, seabirds, look out for humpback and minke whales.
$4,590 -
$6,590
8
In the Wake of Eric the Red - Iceland to Greenland
The course of Norse settlers, Disko Bay, glaciers, icebergs, Inuit culture, Ilulissat Icefjord UNESCO site, Nuuk.
$5,790 - $9,490
11

Canada - Sample Arctic Cruises - 2023

Northwest Passage, Canada and Greenland
Historic Canadian and Greenlandic sites, abundant wildlife, rich Inuit culture and dramatic icy landscapes. Polar bears, whales and walrus, tundra hikes.
$14,279 -
$21,095
16 or 17
Complete Northwest Passage, Greenland, Canada and Alaska
West Greenland, Baffin Island, NW passage to Alaska. Ilulissat Icefjord, stunning geology and fjords, Beechey Island, Franklin's expedition, musk ox, polar bears, beluga , walrus and narwhal.
$35,195 - $39,395
29
Trip
Departure Dates
Highlights
Pax
Prices USD*
Days
Departure port

Iceland - Sample Arctic Cruises - 2023

Iceland in Depth
Snaefellsnes Peninsula National Park bird cliff, geologically active region, cross the Arctic Circle, Heimaey.
$6,176 - $7,308
9
In the wake of Celts and Vikings.
Ireland to Iceland via Scotland, Shetland and Faroe. Giant's Causeway, Skara Brae, watch for spouting and breaching whales.
$8, 101 - $9,678
13
Jewels of the Arctic.
Iceland, Greenland and Spitsbergen.
Wildlife, musk ox, arctic hare and whales, Scoresby Sund the world's largest national park and fjord system, Glaciers, mountains and polar bears.
$10,816 -
$17,495
14 or 15
Notes
*
Prices
are based per person, the lowest price is usually for triple occupancy in a basic cabin, the highest for double occupancy in the best available suite.
Options
may be at additional cost and are usually booked when the cruise is booked - it may be too late once the cruise has started.
Contact me about my trip to the Arctic!
Please complete the form
and an Arctic Travel Expert will contact you
Departures from late May to September
Our partner company, Antarctica Travels, passionately help people to reach their ultimate destination.
All enquiries will be answered from our office in Patagonia, Argentina.
Dozens of trips
Unique combinations of ship + itinerary
Variety of ships - 108 to 199 passenger capacity
$4,000 to $72,495
7 to 29 days
Please note - we cannot help directly to find employment, please do not use this form to request any other information than for tourist trips
---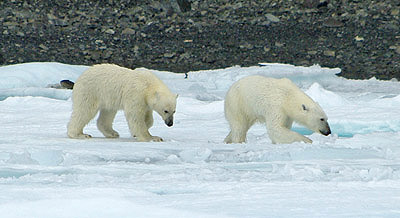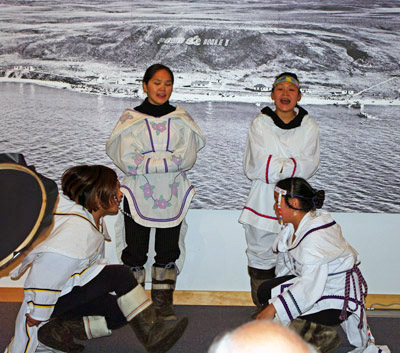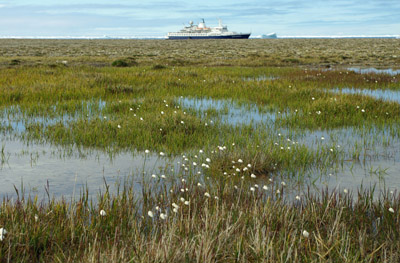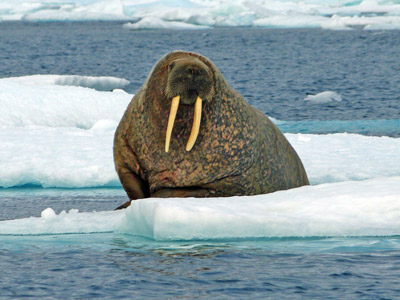 ---
Picture credit: Brown Bear - Robert F. Tobler - Creative Commons 4.0 Attribution Share Alike International license.