George Murray Levick - Surgeon, R.N. Zoologist
(1876 - 1956) - Biographical notes
Surgeon, R.N. Zoologist - Terra Nova 1910-13
---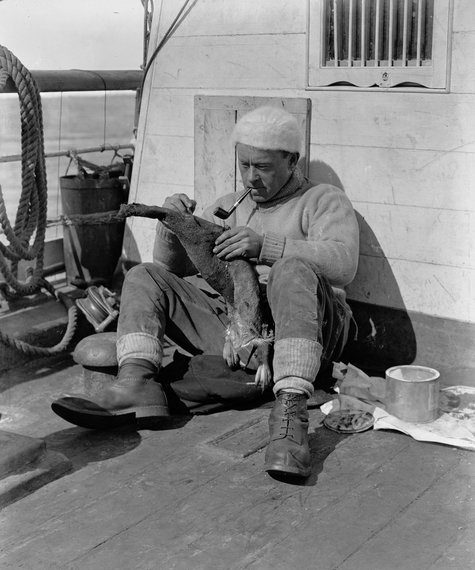 Born in born in Newcastle upon Tyne, Murray studied medicine at St Bartholomew's Hospital and joined the Royal Navy in 1902, a specialist in physical training.
A member of the Northern Party, he spent the austral summer of 1911-1912 at Cape Adare amongst the largest Adelie penguin colony in the world. A part of his studies of this colony were published initially in Greek only due to what he considered the "depraved" sexual practices of the penguins. He over wintered with five others in an ice cave in particularly uncomfortable conditions when they could not be picked up again by the Terra Nova due to ice conditions.
He served in the WW1 and was promoted to Fleet Surgeon. He founded the Public Schools Exploring Society in 1932 and was president until his death in 1956.
1876 - 1956
The Project Gutenberg EBook of Antarctic Penguins, by George Murray Levick
---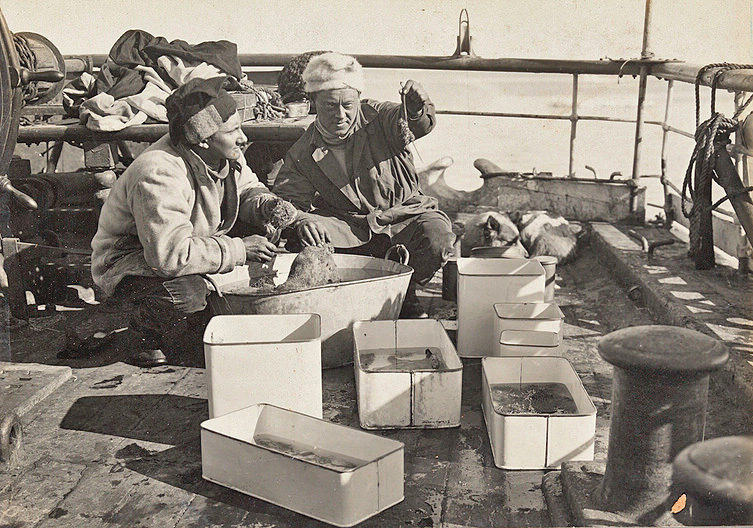 George Levick (r) and Dennis Lillie (l), biologists
---
Landmarks named after George Levick

Feature Name: Mount Levick

Type:
Summit
Latitude:
74°08'00S
Longitude:
163°10'00E
Description:
A prominent mountain, 2,390 m, standing at the NW side of Tourmaline Plateau in the Deep Freeze Range, Victoria Land. First charted by the Northern Party of the British Antarctic Expedition (BrAE), 1910-13.
Biographical information

- I am concentrating on the Polar experiences of the men involved. Any further information or pictures visitors may have is gratefully received. Please email - Paul Ward, webmaster.

What are the chances that my ancestor was an unsung part of the Heroic Age of Antarctic Exploration?