Edward Leicester Atkinson R.N.
(1881 - 1929) - Biographical notes
Surgeon, parasitologist - Terra Nova 1910-13
---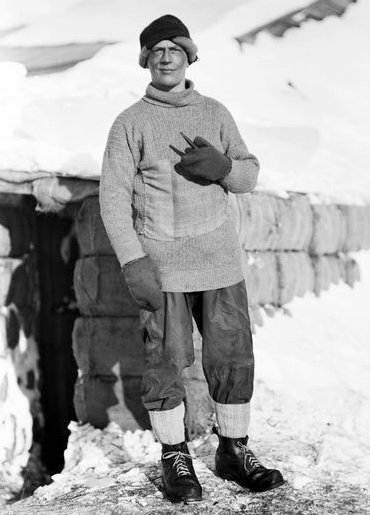 Born on the 23 November 1881 in Trinidad, Atkinson was light heavyweight boxing champion at his hospital during his medical training, he qualified as a doctor in 1906.
He was in command of the Terra Nova Expedition's Cape Evans base for most of 1912 and as a doctor cared for several patients through a difficult winter. He led the party which found the tent with the bodies of Scott, Bowers and Wilson. He served with distinction in the WW1 being decorated twice and wounded several times. He served in the navy until he died suddenly in 1929 at the age of 47.
Dr Edward Atkinson in his lab, during the Terra Nova Expedition


Landmarks named after Edward Atkinson


Feature Name:

Atkinson Cliffs
Type:
Cliff
Latitude:
71°18'00S
Longitude:
168°55'00E
Description:
High coastal cliffs, 4 mi long, between the lower ends of Fendley Glacier and Pitkevitch Glacier on the N coast of Victoria Land. The feature was mapped in 1911 by the Northern Party of the British Antarctic Expedition (BrAE), 1910-13, and named for Dr. Edward L. Atkinson, surgeon of the expedition.
---
---
---
Biographical information

- I am concentrating on the Polar experiences of the men involved. Any further information or pictures visitors may have is gratefully received. Please email - Paul Ward, webmaster.

What are the chances that my ancestor was an unsung part of the Heroic Age of Antarctic Exploration?