Debenham, Frank - Geologist
(1883 - 1965) - Biographical notes
---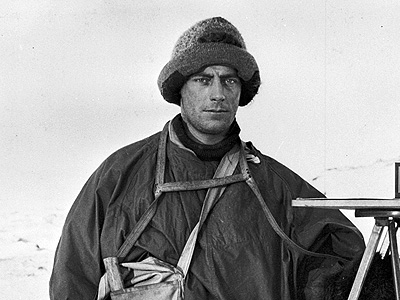 Born in New South Wales, Australia, Debenham started off with a degree in English and philosophy from Sydney University and was a school teacher for a short time before returning to university in 1908 to study Geology in part under Sir Edgeworth David, who had been the Geologist on Shackleton's Nimrod expedition.
Debenham didn't take part in the South Pole journey due to a knee injury sustained while playing football in the snow, he took part in two western journeys with others exploring and mapping the western mountains of Victoria Land.
In 1920 using the remainder of public donations received following the deaths of those in the Polar Party, Debenham along with Raymond Priestly founded the Scott Polar Research Institute, part of Cambridge University to be a repository of information and source of expertise for future expeditions, he was the unpaid director of the Institute from 1920 to 1946. He was one of three scientists who made Cambridge the centre of polar research in the UK.
26 December 1883 - 23 November 1965
---
---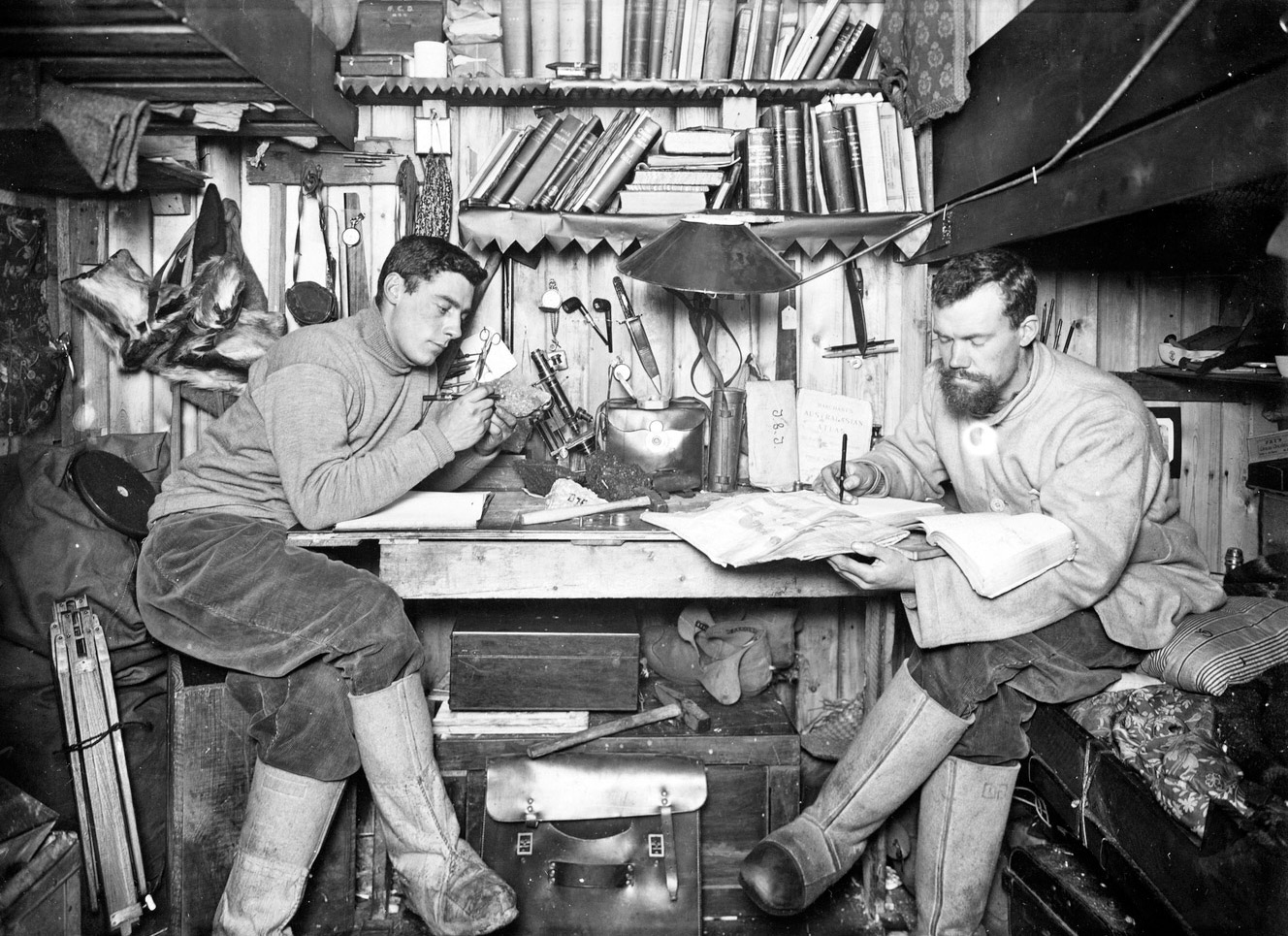 The geologists cubicle
Debenham (l) and Taylor (r)
---
Landmarks named after Frank Debenham
Feature Name: Debenham Glacier
Type: glacier
Latitude: 77°10'52´S
Longitude: 162°27'31´E
Description: Glacier flowing into the northern part of Wilson Piedmont Glacier on the coast of Victoria Land. First mapped by the British National Antarctic Expedition (BrNAE) (1901-04).
Feature Name: Debenham Islands
Type: island
Latitude: 68°08'00´S
Longitude: 067°07'00´E
Description: Group of islands and rocks lying between Millerand Island and the W coast of Graham Land. Discovered and named by the British Graham Land Expedition (BGLE), 1934-37, under Rymill; the British Graham Land Expedition (BGLE) base was on Barry Island, in the center of the group, during part of this time. Frank Debenham served as member of the British Graham Land Expedition (BGLE) Advisory Committee.
Feature Name: Debenham Peak
Type: summit
Latitude: 67°21'00´S
Longitude: 050°02'60´E
Description: Peak, 1,140 m, lying S of Amundsen Bay in the Scott Mountains, about 7 mi E of Mount Cronus. Discovered in January 1930 by the British Australian and New Zealand Antarctic Research Expedition (BANZARE) under Mawson.
Biographical information

- I am concentrating on the Polar experiences of the men involved. Any further information or pictures visitors may have is gratefully received. Please email - Paul Ward, webmaster.

What are the chances that my ancestor was an unsung part of the Heroic Age of Antarctic Exploration?