Scott's Last Expedition - The Journals of Captain R. F. Scott, R.N., C.V.O.

Contents and Preface
Scott's Last Expedition Volume I

Author: Captain R. F. Scott


SCOTT'S LAST EXPEDITION

IN TWO VOLUMES

VOL. I. BEING THE JOURNALS OF - CAPTAIN R. F. SCOTT, R.N., C.V.O.

VOL. II. BEING THE REPORTS OF THE JOURNEYS AND THE SCIENTIFIC WORK UNDERTAKEN BY DR. E. A. WILSON AND THE SURVIVING MEMBERS OF THE EXPEDITION - ARRANGED BY - LEONARD HUXLEY

WITH A PREFACE BY - SIR CLEMENTS R. MARKHAM, K.C.B., F.R.S.

WITH PHOTOGRAVURE FRONTISPIECES, 6 ORIGINAL SKETCHES IN PHOTOGRAVURE BY DR. E. A. WILSON, 18 COLOURED PLATES (10 FROM DRAWINGS BY DR. WILSON), 260 FULL PAGE AND SMALLER ILLUSTRATIONS FROM PHOTOGRAPHS TAKEN BY HERBERT G. PONTING AND OTHER MEMBERS OF THE EXPEDITION, PANORAMAS AND MAPS


VOLUME I - NEW YORK - 1913
PREFACE


Fourteen years ago Robert Falcon Scott was a rising naval officer, able, accomplished, popular, highly thought of by his superiors, and devoted to his noble profession. It was a serious responsibility to induce him to take up the work of an explorer; yet no man living could be found who was so well fitted to command a great Antarctic Expedition. The undertaking was new and unprecedented. The object was to explore the unknown Antarctic Continent by land. Captain Scott entered upon the enterprise with enthusiasm tempered by prudence and sound sense. All had to be learnt by a thorough study of the history of Arctic travelling, combined with experience of different conditions in the Antarctic Regions. Scott was the initiator and founder of Antarctic sledge travelling.

His discoveries were of great importance. The survey and soundings along the barrier cliffs, the discovery of King Edward Land, the discovery of Ross Island and the other volcanic islets, the examination of the Barrier surface, the discovery of the Victoria Mountains--a range of great height and many hundreds of miles in length, which had only before been seen from a distance out at sea--and above all the discovery of the great ice cap on which the South Pole is situated, by one of the most remarkable polar journeys on record. His small but excellent scientific staff worked hard and with trained intelligence, their results being recorded in twelve large quarto volumes.

The great discoverer had no intention of losing touch with his beloved profession though resolved to complete his Antarctic work. The exigencies of the naval service called him to the command of battleships and to confidential work of the Admiralty; so that five years elapsed before he could resume his Antarctic labours.

The object of Captain Scott's second expedition was mainly scientific, to complete and extend his former work in all branches of science. It was his ambition that in his ship there should be the most completely equipped expedition for scientific purposes connected with the polar regions, both as regards men and material, that ever left these shores. In this he succeeded. He had on board a fuller complement of geologists, one of them especially trained for the study of physiography, biologists, physicists, and surveyors than ever before composed the staff of a polar expedition. Thus Captain Scott's objects were strictly scientific, including the completion and extension of his former discoveries. The results will be explained in the second volume of this work. They will be found to be extensive and important. Never before, in the polar regions, have meteorological, magnetic and tidal observations been taken, in one locality, during five years. It was also part of Captain Scott's plan to reach the South Pole by a long and most arduous journey, but here again his intention was, if possible, to achieve scientific results on the way, especially hoping to discover fossils which would throw light on the former history of the great range of mountains which he had made known to science.

The principal aim of this great man, for he rightly has his niche among the polar Dii Majores, was the advancement of knowledge. From all aspects Scott was among the most remarkable men of our time, and the vast number of readers of his journal will be deeply impressed with the beauty of his character. The chief traits which shone forth through his life were conspicuous in the hour of death. There are few events in history to be compared, for grandeur and pathos, with the last closing scene in that silent wilderness of snow. The great leader, with the bodies of his dearest friends beside him, wrote and wrote until the pencil dropped from his dying grasp. There was no thought of himself, only the earnest desire to give comfort and consolation to others in their sorrow. His very last lines were written lest he who induced him to enter upon Antarctic work should now feel regret for what he had done.

'If I cannot write to Sir Clements, tell him I thought much of him, and never regretted his putting me in command of the _Discovery'

CLEMENTS R. MARKHAM.

Sept. 1913.



Contents of the First Volume
CHAPTER I - THROUGH STORMY SEAS
General Stowage--A Last Scene in New Zealand--Departure--On Deck with the Dogs--The Storm--The Engine-room Flooded--Clearing the Pumps--Cape Crozier as a Station--Birds of the South--A Pony's Memory--Tabular Bergs--An Incomparable Scene--Formation of the Pack--Movements of the Floes ... 1

CHAPTER II - IN THE PACK
A Reported Island--Incessant Changes--The Imprisoning Ice--Ski-ing and Sledging on the Floes--Movement of Bergs--Opening of the Pack--A Damaged Rudder--To Stop or not to Stop--Nicknames--Ski Exercise--Penguins and Music--Composite Floes--Banked Fires--Christmas in the Ice--The Penguins and the Skua--Ice Movements--State of the Ice-house--Still in the Ice--Life in the Pack--Escape from the Pack--A Calm--The Pack far to the North--Science in the Ice ... 20

CHAPTER III - LAND
Land at Last--Reach Cape Crozier--Cliffs of Cape Crozier--Landing Impossible--Penguins and Killers--Cape Evans as Winter Station--The Ponies Landed--Penguins' Fatuous Conduct--Adventure with Killer Whales--Habits of the Killer Whale--Landing Stores--The Skuas Nesting--Ponies and their Ways--Dangers of the Rotting Ice ... 53

CHAPTER IV - SETTLING IN
Loss of a Motor--A Dog Dies--Result of Six Days' Work--Restive Ponies--An Ice Cave--Loading Ballast--Pony Prospects--First Trip to Hut Point--Return: Prospects of Sea Ice--A Secure Berth--The Hut--Home Fittings and Autumn Plans--The Pianola--Seal Rissoles--The Ship Stranded--Ice begins to go. ... 73

CHAPTER V - DEPOT LAYING TO ONE TON CAMP
Dogs and Ponies at Work--Stores for Depots--Old Stores at Discovery Hut--To Encourage the Pony--Depot Plans--Pony Snowshoes--Impressions on the March--Further Impressions--Sledging Necessities and Luxuries--A Better Surface--Chaos Without; Comfort Within--After the Blizzard--Marching Routine--The Weakest Ponies Return--Bowers and Cherry-Garrard--Snow Crusts and Blizzards--A Resented Frostbite--One Ton Camp. ... 96

CHAPTER VI - ADVENTURE AND PERIL
Dogs' and Ponies' Ways--The Dogs in a Crevasse--Rescue Work--Chances of a Snow Bridge--The Dog Rations--A Startling Mail--Cross the Other Party--The End of Weary Willy--The Ice Breaks--The Ponies on the Floe--Safely Back. ... 122

CHAPTER VII - AT DISCOVERY HUT
Fitting up the Old Hut--A Possible Land Route--The Geological Party Arrives--Clothing--Exceptional Gales--Geology at Hut Point--An Ice Foot Exposed--Stabling at Hut Point--Waiting for the Ice--A Clear Day--Pancake Ice--Life at Hut Point--From Hut Point to Cape Evans--A Blizzard on the Sea Ice--Dates of the Sea Freezing. ... 138

CHAPTER VIII - HOME IMPRESSIONS AND AN EXCURSION
Baseless Fears about the Hut--The Death of 'Hackenschmidt'--The Dark Room--The Biologists' Cubicle--An Artificer Cook--A Satisfactory Organisation--Up an Ice Face--An Icy Run--On getting Hot ... 158

CHAPTER IX - THE WORK AND THE WORKERS
Balloons--Occupations--Many Talents--The Young Ice goes out--Football: Inverted Temperatures--Of Rainbows--Football: New Ice--Individual Scientific Work--Individuals at Work--Thermometers on the Floe--Floe Temperatures--A Bacterium in the Snow--Return of the Hut Point Party--Personal Harmony ... 171

CHAPTER X - IN WINTER QUARTERS: MODERN STYLE
On Penguins--The Electrical Instruments--On Horse Management--On Ice Problems--The Aurora--The Nimrod Hut--Continued Winds--Modern Interests--The Sense of Cold--On the Floes--A Tribute to Wilson ... 190

CHAPTER XI - TO MIDWINTER DAY
Ventilation--On the Meteorological Instruments--Magnesium Flashlight--On the Beardmore Glacier--Lively Discussions--Action of Sea Water on Ice--A Theory of Blizzards--On Arctic Surveying--Ice Structure--Ocean Life--On Volcanoes--Daily Routine--On Motor Sledging--Crozier Party's Experiments--Midwinter Day Dinner--A Christmas Tree--An Ethereal Glory ... 205

CHAPTER XII - AWAITING THE CROZIER PARTY
Threats of a Blizzard--Start of the Crozier Party--Strange Winds--A Current Vane--Pendulum Observations--Lost on the Floe--The Wanderer Returns--Pony Parasites--A Great Gale--The Ways of Storekeepers--A Sick Pony--A Sudden Recovery--Effects of Lack of Light--Winds of Hurricane Force--Unexpected Ice Conditions--Telephones at Work--The Cold on the Winter Journey--Shelterless in a Blizzard--A Most Gallant Story--Winter Clothing Nearly Perfect. 228

CHAPTER XIII - THE RETURN OF THE SUN
The Indomitable Bowers--A Theory of Blizzards--Ponies' Tricks--On Horse Management--The Two Esquimaux Dogs--Balloon Records--On Scurvy--From Tent Island--On India--Storms and Acclimatisation--On Physiography--Another Lost Dog Returns--The Debris Cones--On Chinese Adventures--Inverted Temperature. ... 255

CHAPTER XIV - PREPARATIONS: THE SPRING JOURNEY
On Polar Clothing--Prospects of the Motor Sledges--South Polar Times, II--The Spring Western Journey--The Broken Glacier Tongue--Marching Against a Blizzard--The Value of Experience--General Activity--Final Instructions ... 276

CHAPTER XV - THE LAST WEEKS AT CAPE EVANS
Clissold's Accident--Various Invalids--Christopher's Capers--A Motor Mishap--Dog Sickness--Some Personal Sketches--A Pony Accident--A Football Knee--Value of the Motors--The Balance of Heat and Cold--The First Motor on the Barrier--Last Days at Cape Evans. ... 290

CHAPTER XVI - SOUTHERN JOURNEY: THE BARRIER STAGE
Midnight Lunches--A Motor Breaks Down--The Second Motor Fails--Curious Features of the Blizzard--Ponies Suffer in a Blizzard--Ponies go Well--A Head Wind--Bad Conditions Continue--At One Ton Camp--Winter Minimum Temperature--Daily Rest in the Sun--Steady Plodding--The First Pony Shot--A Trying March--The Second Pony Shot--Dogs, Ponies, and Driving--The Southern Mountains Appear--The Third Blizzard--A Fourth Blizzard--The Fifth and Long Blizzard--Patience and Resolution--Still Held Up--The End of the Barrier Journey. ... 308

CHAPTER XVII - ON THE BEARDMORE GLACIER
Difficulties with Deep Snow--With Full Loads--After-Effects of the Great Storm--A Fearful Struggle--Less Snow and Better Going--The Valley of the Beardmore--Wilson Snow Blind--The Upper Glacier Basin--Return of the First Party--Upper Glacier Depot. ... 340

CHAPTER XVIII - THE SUMMIT JOURNEY TO THE POLE
Pressures Under Mount Darwin--A Change for the Better--Running of a Sledge--Lost Time Made Up--Comfort of Double Tent--Last Supporting Party Returns--Hard Work on the Summit--Accident to Evans--The Members of the Party--Mishap to a Watch--A Chill in the Air--A Critical Time--Forestalled--At the Pole. ... 354

CHAPTER XIX - THE RETURN FROM THE POLE
A Hard Time on the Summit--First Signs of Weakening--Difficulty in Following Tracks--Getting Hungrier--Accidents Multiply--Accident to Scott--The Ice-fall--End of the Summit Journey--Happy Moments on Firm Land--In a Maze of Crevasses--Mid-Glacier Depot Reached--A Sick Comrade--Death of P.O. Evans. ... 377

CHAPTER XX - THE LAST MARCH
Snow Like Desert Sand--A Gloomy Prospect--No Help from the Wind--The Grip of Cold--Three Blows of Misfortune--From Bad to Worse--A Sick Comrade--Oates' Case Hopeless--The Death of Oates--Scott Frostbitten--The Last Camp--Farewell Letters--The Last Message. ... 396

APPENDIX


British Antarctic Expedition, 1910


Shore Parties

Officers


Robert Falcon Scott - Captain, R.N., C.V.O.
Edward R. G. R. Evans - Commander, R.N.
Victor L. A. Campbell - Lieutenant, R.N. (Emergency List).
Henry R. Bowers - Lieutenant, R.N.
Lawrence E. G. Oates - Captain 6th Inniskilling Dragoons.
G. Murray Levick - Surgeon, R.N.
Edward L. Atkinson - Surgeon, R.N., Parasitologist.



Scientific Staff


Edward Adrian Wilson - M.A., M.B., Chief of the Scientific Staff, and Zoologist.
George C. Simpson D.Sc., - Meteorologist.
T. Griffith Taylor B.A., B.Sc., B.E., - Geologist.
Edward W. - Nelson Biologist.
Frank Debenham B.A., B.Sc., - Geologist.
Charles S. Wright B.A., - Physicist.
Raymond E. Priestley - Geologist.
Herbert G. Ponting F.R.G.S., - Camera Artist.
Cecil H. Meares - In Charge of Dogs.
Bernard C. Day - Motor Engineer.
Apsley Cherry-Garrard B.A., - Asst. Zoologist.
Tryggve Gran - Sub-Lieutenant, Norwegian N.R., Ski Expert.



Men


W. Lashly - Chief Stoker.
W. W. Archer - Chief Steward.
Thomas Clissold - Cook, late R.N.
Edgar Evans - Petty Officer, R.N.
Robert Forde - Petty Officer, R.N.
Thomas Crean - Petty Officer, R.N.
Thomas S. Williamson - Petty Officer, R.N.
Patrick Keohane - Petty Officer, R.N.
George P. Abbott - Petty Officer, R.N.
Frank V. Browning - Petty Officer, 2nd Class, R.N.
Harry Dickason - Able Seaman, R.N.
F. J. Hooper - Steward, late R.N.
Anton Omelchenko - Groom.
Demetri Gerof - Dog Driver.



Ship's Party
Officers, &c.


Harry L. L. Pennell - Lieutenant, R.N.
Henry E. de P. Rennick - Lieutenant, R.N.
Wilfred M. Bruce - Lieutenant, R.N.R.
Francis R. H. Drake - Asst. Paymaster, R.N. (Retired), Secretary & Meteorologist in Ship.
Dennis G. Lillie M.A., - Biologist in Ship.
James R. Denniston - In Charge of Mules in Ship.
Alfred B. Cheetham - R.N.R., Boatswain.
William Williams, - O.N. Chief Engine-room Artificer, R.N., Engineer.
William A. Horton, - O.N. Eng. Rm. Art., 3rd Cl., R.N., 2nd Engr.
Francis E. C. Davies, - O.N. Shipwright, R.N., Carpenter.
Frederick Parsons - Petty Officer, R.N.
William L. Heald - Late P.O., R.N.
Arthur S. Bailey - Petty Officer, 2nd Class, R.N.
Albert Balson - Leading Seaman, R.N.
Joseph Leese, - O.N. Able Seaman, R.N.
John Hugh Mather, - O.N. Petty Officer, R.N.V.R.
Robert Oliphant - Able Seaman.
Thomas F. McLeon - Able Seaman.
Mortimer McCarthy - Able Seaman.
William Knowles - Able Seaman.
Charles Williams - Able Seaman.
James Skelton - Able Seaman.
William McDonald - Able Seaman.
James Paton - Able Seaman.
Robert Brissenden - Leading Stoker, R.N.
Edward A. McKenzie - Leading Stoker, R.N.
William Burton - Leading Stoker, R.N.
Bernard J. Stone - Leading Stoker, R.N.
Angus McDonald - Fireman.
Thomas McGillon - Fireman.
Charles Lammas - Fireman.
W. H. Neale - Steward.



GLOSSARY
Barrier
The immense sheet of ice, over 400 miles wide and of still greater length, which lies south of Ross Island to the west of Victoria Land.

Brash Small ice fragments from a floe that is breaking up.



Drift

Snow swept from the ground like dust and driven before the wind.



Finnesko

Fur boots.



Flense, flence

To cut the blubber from a skin or carcase.



Frost_ _smoke

A mist of water vapour above the open leads, condensed by the severe cold.



Hoosh

A thick camp soup with a basis of pemmican.



Ice-foot

Properly the low fringe of ice formed about Polar lands by the sea spray. More widely, the banks of ice of varying height which skirt many parts of the Antarctic shores.



Piedmont

Coastwise stretches of the ancient ice sheet which once covered the Antarctic Continent, remaining either on the land, or wholly or partially afloat.



Pram

A Norwegian skiff, with a spoon bow.



Primus

A portable stove for cooking.



Ramp

A great embankment of morainic material with ice beneath, once part of the glacier, on the lowest slopes of Erebus at the landward end of C. Evans.



Saennegras

A kind of fine Norwegian hay, used as packing in the finnesko to keep the feet warm and to make the fur boot fit firmly.



Sastrugus

An irregularity formed by the wind on a snowplain. 'Snow wave' is not completely descriptive, as the sastrugus has often a fantastic shape unlike the ordinary conception of a wave.



Skua

A large gull.



Working_ _crack

An open crack which leaves the ice free to move with the movement of the water beneath.



NOTE

.

Passages enclosed in inverted commas are taken from home letters of Captain Scott.

A number following a word in the text refers to a corresponding note in the Appendix to this volume.

CHAPTER I - THROUGH STORMY SEAS


Shackleton's 1914-17 Trans-Antarctica Expedition on Twitter - follow us now to get the story 100 years to the day later. @danthewhaler
Download this ebook for FREE from Project Gutenberg


The Coldest March: Scott's Fatal Antarctic Expedition
by Susan Solomon
Buy USA Buy UK


Free world delivery




The Worst Journey in the World. Apsley Cherry-Garrard
Buy USA Buy UK


Free world delivery




The Great White South: Travelling with Robert F. Scott's Doomed South Pole Expedition by Herbert Ponting
Buy USA Buy UK


Free world delivery




The Last Place on Earth by Roland Huntford
Buy USA Buy UK


Free world delivery

90 Degrees South: With Scott to the Antarctic (1933) DVD
Buy USA Buy UK




Scott's Last Expedition: The Journals of Captain R.F.Scott
Buy USA Buy UK


Free world delivery




With Scott to the Pole
Herbert Ponting, illustrated.
Buy UK (international shipping)


Free world delivery




History Chapters: Roald Amundsen and Robert Scott Race to the South Pole. Ages 4-8
Buy USA Buy UK


Free world delivery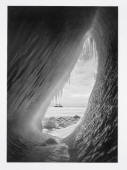 Terra Nova' in the Ice. from Scott's Last Expedition
Photographic Print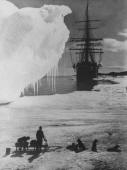 Antarctic Expedition of Robert Scott on Ice with Ship "Terra Nova" Anchored in Background
Photographic Print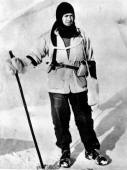 Robert Falcon Scott, British Naval Officer and Explorer of Antarctica
Premium Photographic Print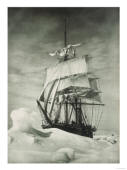 Terra Nova Icebound, British Antarctic Expedition, Circa 1910
Giclee Print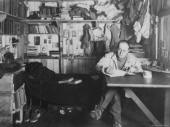 Captain Scott at Winter Quarters, During the Terra Nova Expedition
Photographic Print