Girev (Geroff), Dmitrii Semenovich - Dog driver
(1889 - 1932) - Biographical notes
---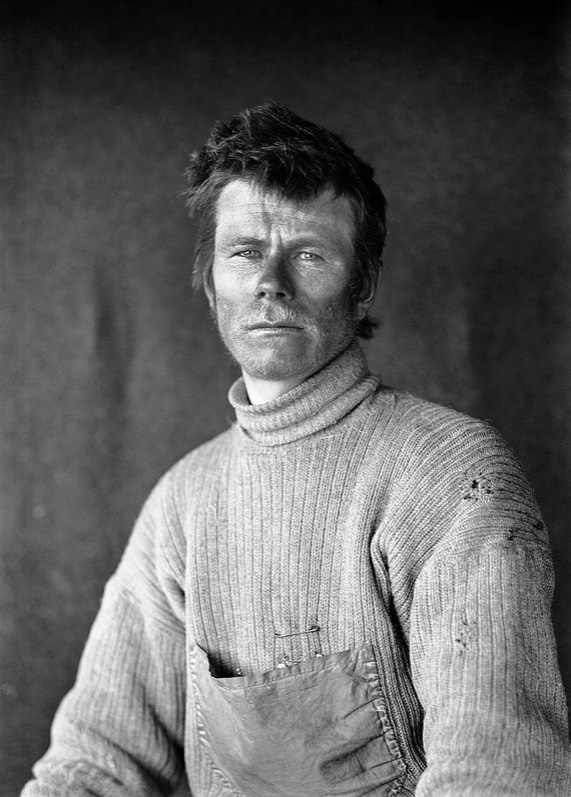 Dmitrii Girev was one of two Russians on Scott's expedition, the other being the groom Anton Omelchenko, they came to the attention of Meares who was sent to Siberia to buy both ponies and dogs for the expedition and were recommended as excellent handlers of the animals upon which they were both recruited.
Girev had his name written by Scott in his diary as Geroff and so is often seen referred to by this, he is also sometimes mistakenly spelt as Girov, likewise Dmitrii sometimes becomes Dimiti or even Dmitriy.
He was born in the village of Aleksandrovsk on Sakhalin Island off the far eastern coast of Russia, just north of Japan. He was the son of a convict who had been deported to Sakhalin, as such men were barred from marrying church, he was considered illegitimate and took his mother's name.
In 1897 at the end of their exile, the family moved to Nikolaevsk-on-Amur on the mainland of Russia next to Sakhalin where he went to school and then trained as an electrician. Dog teams were indispensable in the area where he lived and he became famous as one of the best dog handlers in the area, he learned how to drive dogs from the native people of Amur.
He travelled to Antarctica via Vladivostok, Shanghai, and Sydney, joining the Terra Nova in Christchurch.
He became a popular and effective member of the expedition and took part in laying supply depots with the dogs, he was also one of the team who found the dead members of the South Pole Party at their final camp.
After the expedition he returned to Siberia where he found employment in gold mining and dredging, In 1930 he was arrested in a communist party purge and imprisoned in Vladivostok for 18 months, he died of a heart attack on his way home on release at the age of 43.
---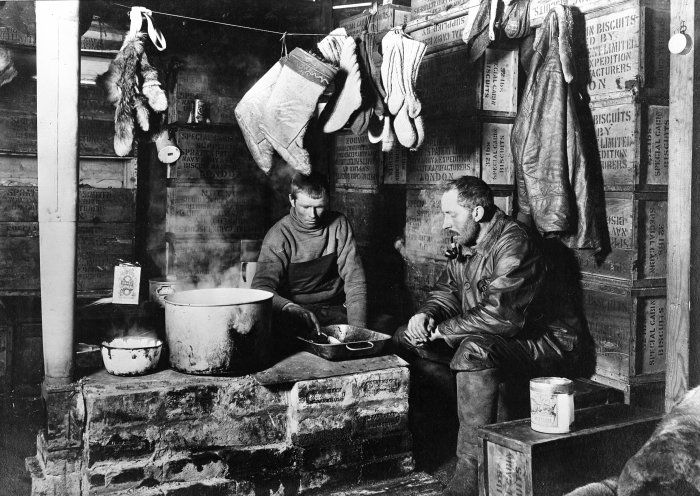 Cecil Meares and Dmitrii Girev
by the blubber stove Discovery Hut, at Hut Point
Biographical information

- I am concentrating on the Polar experiences of the men involved. Any further information or pictures visitors may have is gratefully received. Please email - Paul Ward, webmaster.

What are the chances that my ancestor was an unsung part of the Heroic Age of Antarctic Exploration?