South Pole Station 1960-61
Old Antarcticans Database Project
Philip K Swartz - 1960-61 - South Pole Station - thumbnails 1
Next thumbs page All thumbs pages: -1- -2- -3-
Click the small image to enlarge, click on the text to open the larger image on a new page
---
Background: As a Lieutenant, Medical Corps, U.S. Navy, I served as Officer in Charge, South Pole Station, during the U.S Navy's Operation Deepfreeze 1960-1961. These slide duplicates are selected from a larger group. I took the majority of these slides, with a few taken during that same time provided by others (as noted below).
The order of slides roughly follows the year, but is ordered as I use them for talks before groups, and is not meant to be ordered in a strict historical chronology.
While a variety of personnel are shown, and names included when available, these slides do not show the entire crew for the year.
The wintering over party consisted of 20 men, 10 U.S. Navy, 10 civilians (the majority from the U.S. Weather Bureau) conducting the various scientific programs.
During the summer months (late 1960, early 1961) there were a variety of additional personnel at the station. There was a several-man contingent from IndMan 14 (civilians from an industrial arm of the Navy, based in Hawaii) to erect a new communications building and install a large number and variety of radio receivers and transmitters. Additionally, Dr. Carl Hamner (UCLA) and a small crew brought hamsters, cockroaches, and bean plants to the station to investigate the possibility that these organisms timed their diurnal activities by sensing the rotation of the earth. By placing cages etc. on rotating platforms, the spin of the earth could be exactly countered or doubled. This explains the hamsters seen in slides [102]-[104].
Other on-going scientific disciplines included weather monitoring, seismology, magnetology, aurora and ionospheric physics.
Most of the photographs were taken with a Canon single lens reflex, 50mm lens, on 35mm Ektachrome film and many were processed by me on the station. Two slides ([118], [119]) are copies of black and white prints, pictures taken by one of the other members of the wintering over crew.
Slides are numbered such that when in the lower left corner the slide is oriented for projection.
You can also download the pictures (smaller) and captions in a book-form Word document.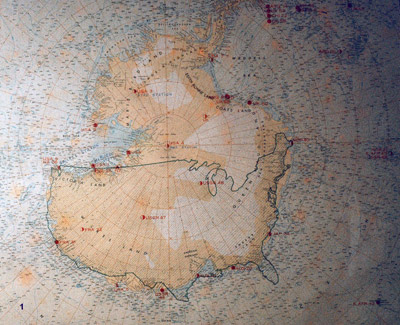 Map of Antarctica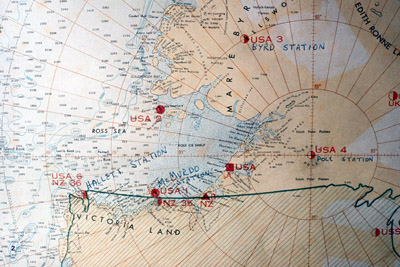 Close-up view of map 1
Statue of Robert Falcon Scott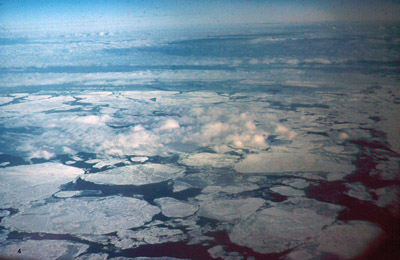 From the air, flight from Christchurch to McMurdo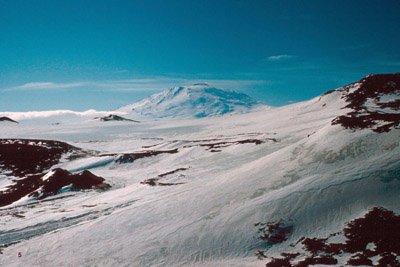 Mt. Erebus.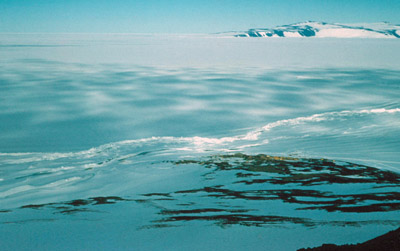 Edge of Ross ice shelf from Observation Hill (adjacent to McMurdo Station)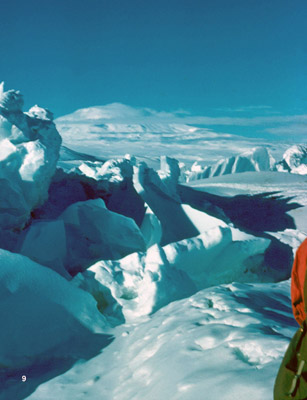 Tidal crack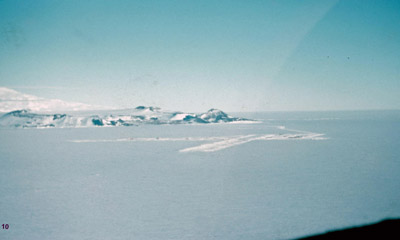 ] Air strip of NAS McMurdo (Williams Field) from the air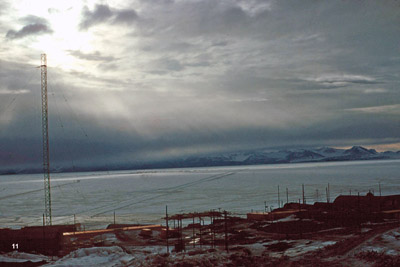 Looking across McMurdo Sound with sea ice present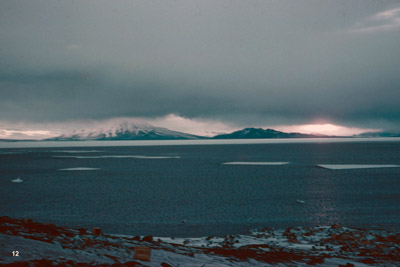 Looking across McMurdo Sound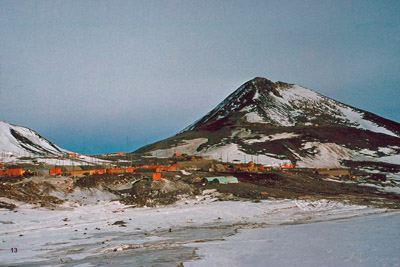 McMurdo Station with Observation Hill in the backgroundextending to the right.) This picture was taken from about Hut Point.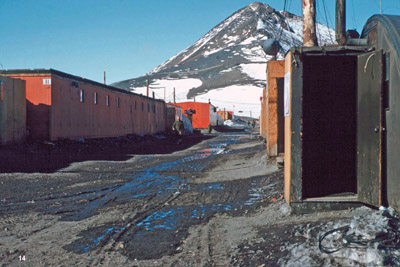 Main street, McMurdo, November 1960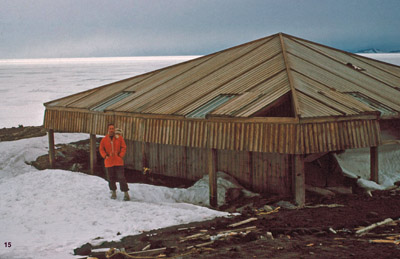 Scott's hut at Hut Point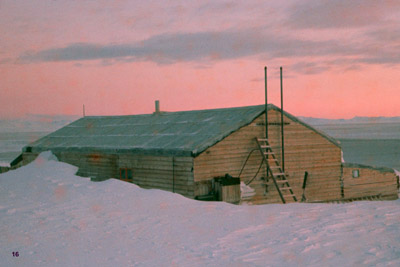 Scott's hut at Cape Evans 1910-1913, restored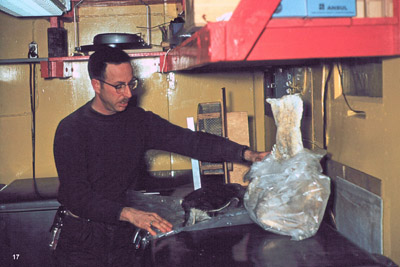 George Meyer with portion of fish retrieved from a seal at one of the ice holes used for oceanographic research at McMurdo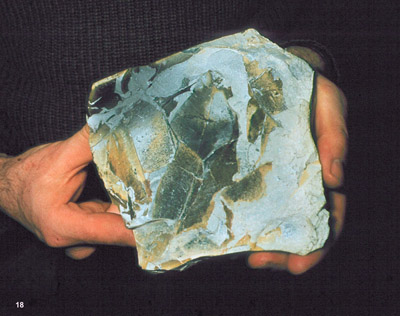 Fossil leaf indicating Antarctica once had tropical forest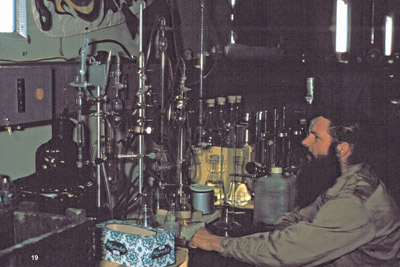 Oceanographic lab area at McMurdo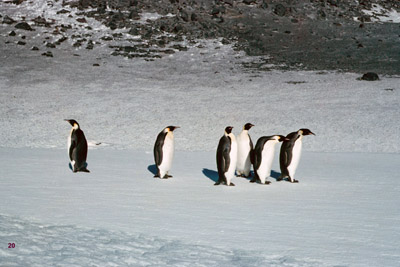 Emperor penguins
Photos; courtesy Philip K Swartz