Hope Bay - Base D and View Point - Base V
1960's


Antarcticans Database Project

-

more
---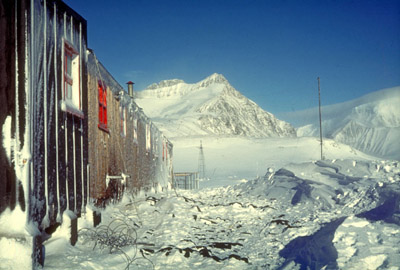 Early Winter Hope Bay, Latitude: 63°24'S, Longitude: 56°59'W Occupied 10/02/45 - 13/02/64 The first snows of winter, Mount Flora in the background. The main hut was called Trinity House established in a new position on 4 Feb 1952, the name was taken from the Trinity Peninsula. The station was transferred to Uruguay on the 8th of Dec 1997, renamed Teniente Ruperto Elichiribehety Uruguayan Antarctic Scientific Station.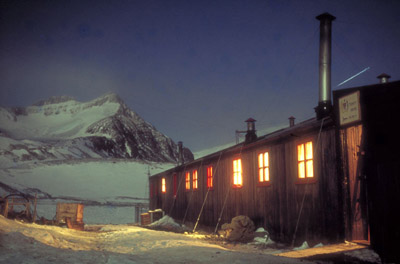 Base by Night The first snows of winter, Mount Flora in the background. "Trinity House" sign is clear above the entrance.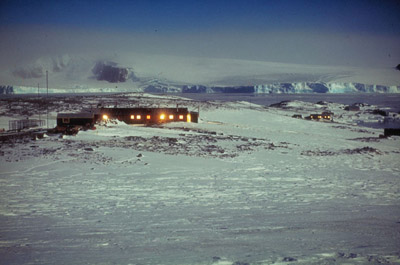 Hope Bay and View Point - At Dusk Early winter, Hope Bay base larger in the foreground - View Point, smaller and in the distance.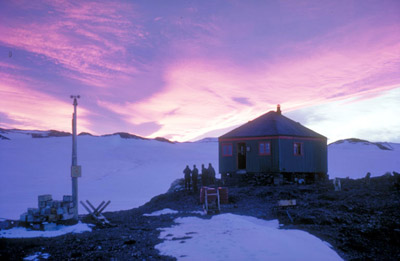 View Point Hut - At Dawn Early winter, View Point Hut. Established as a satellite base for Hope Bay (Station D). Transferred to Chile on 29th July 1996 and renamed General Ramon Canas Montalva.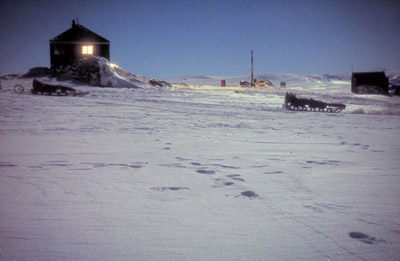 View Point Hut, early winter.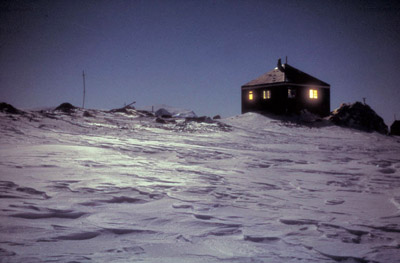 View Point Hut, early winter.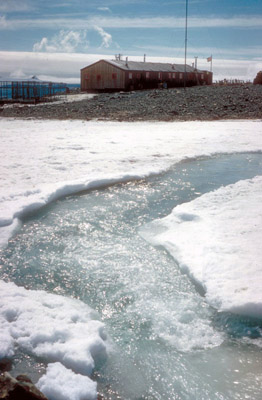 Hope Bay - Spring Melt Stream Spring melt water stream rushing from the glacier to the sea.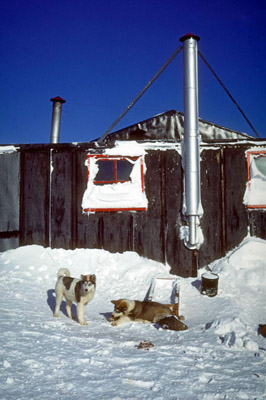 Hope Bay - Husky Pups Dog sleds were the transportation of choice and also of necessity, so pups were always welcome as well as being a welcome diversion from the harsh realities of life in the Antarctic.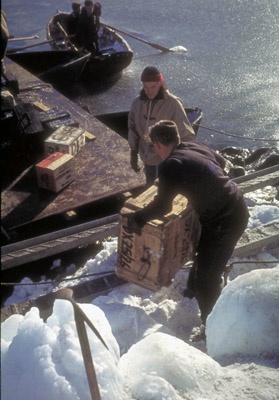 Hope Bay - Unloading Cargo A particularly iced-in year with an open sea and open landing jetty, but very obstructed area behind the jetty means more work than normal and a reliance on the ever-available fall-back position of any plans - FID-power. Hands up all FIDS who have never had to manhandle large awkwardly-shaped and ridiculously heavy cargo boxes over extremely uneven terrain - ah, OK, so that's nobody then. If "health and safety" had reached Antarctica any earlier, it would still be pristine and ready to be discovered.