Signy thumbs pages 50's -1- -2- -3- 60's -1- -2- -3- -4- -5- -6- -7- 70's -1- -2- -3- 80's -1- -2- 2000's assorted dates -1- -2-
---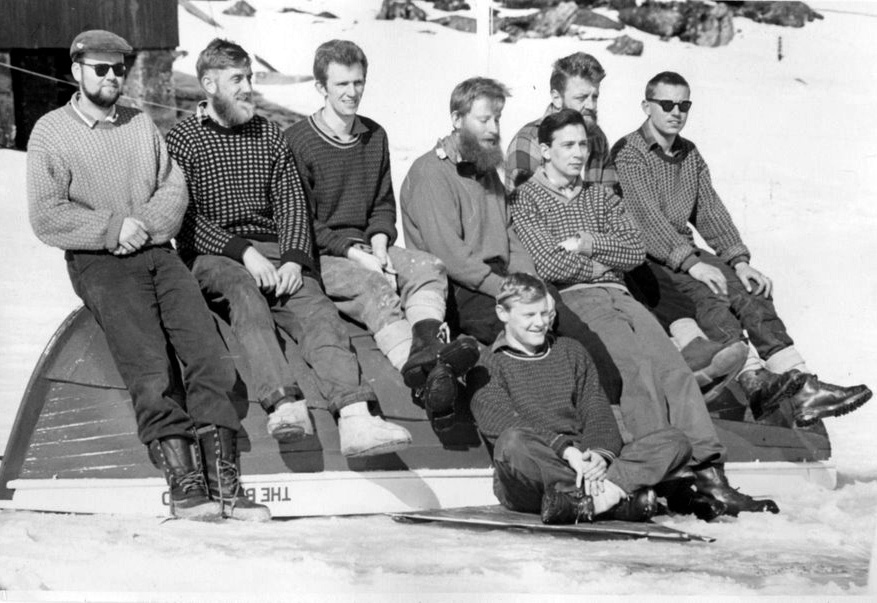 1962 / 1963
---
---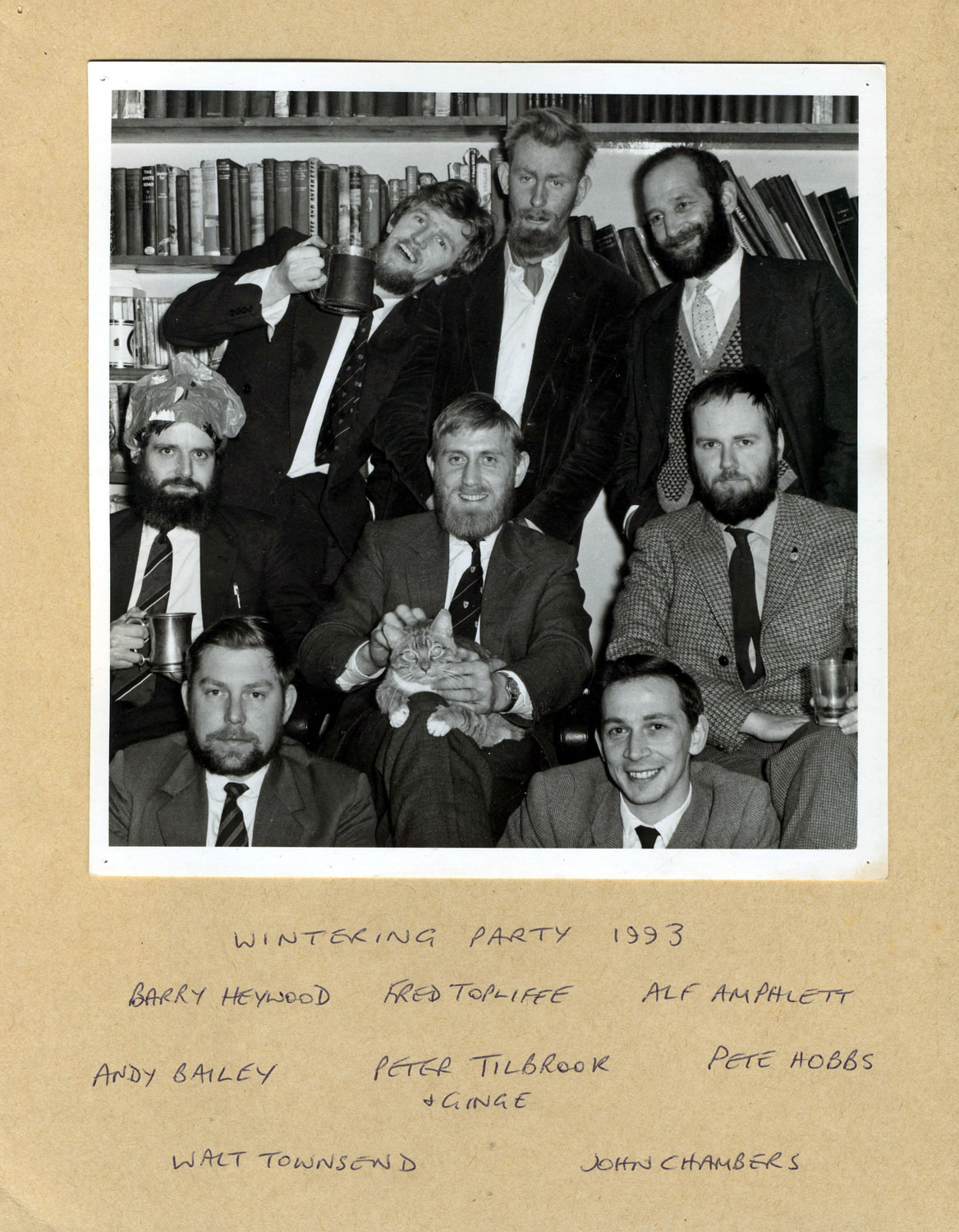 Winter 1963 - Although it is annotated 1993.
---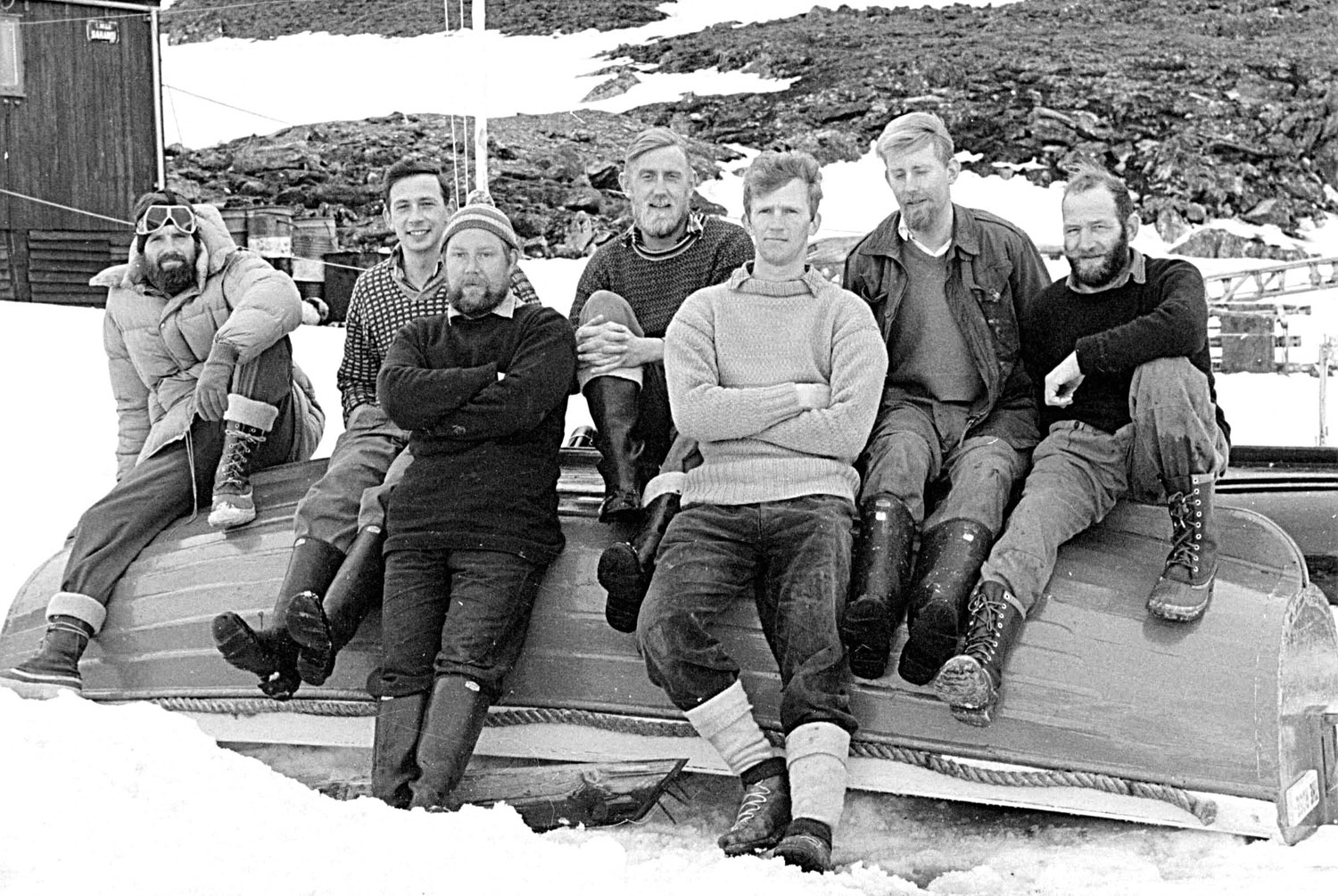 Winter 1963
l-r: Andy Bailey (botanist), John Chambers (meteorologist / botanist), Walter Townsend (meteorologist / odd job man), Peter Tilbrook (base leader, zoologist), Barry Heywood (zoologist), Fred Topliffe (meteorologist / zoologist), Alf Amphlett (diesel electric mechanic) not pictured - Pete Hobbs (radio operator)
---
---
Copies of all the Signy base pictures that I currently have. If you have any others, please send them on for inclusion.