Re-fuelling "Red Label", Deception, 1962
David Bridgen - 1962 - Deception Island - Antarcticans Database Project - more
Back to thumbnails
Previous
Next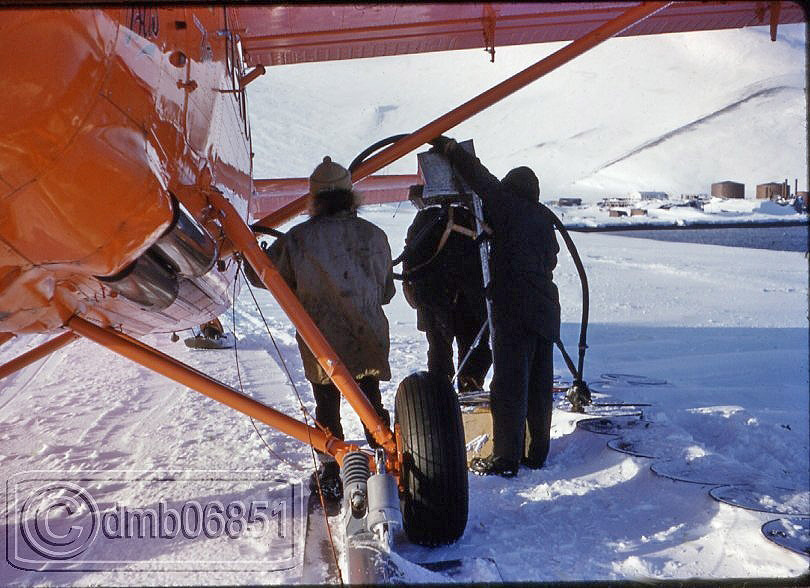 I dont' know who started it, or when, but someone saw a similarity between B.A.S. (British Antarctic Survey) and Bass - the beer.
The two DHC Otters (and possibly the Beavers before them) were known as Blue Label and Red Label after the two Bass beers which carried either a blue or a red triangle.
Accordingly, triangles were painted on the sides of the engine cowlings - these being overlayed with "Bas" in the Bass style.
The DHC serial numbers of the two aircraft were 294 and 377, the former being Christened Blue and the latter Red.
Photo; © David Bridgen