Antarctic Diving 20 - Happy Divers / Creatures from the Black Lagoon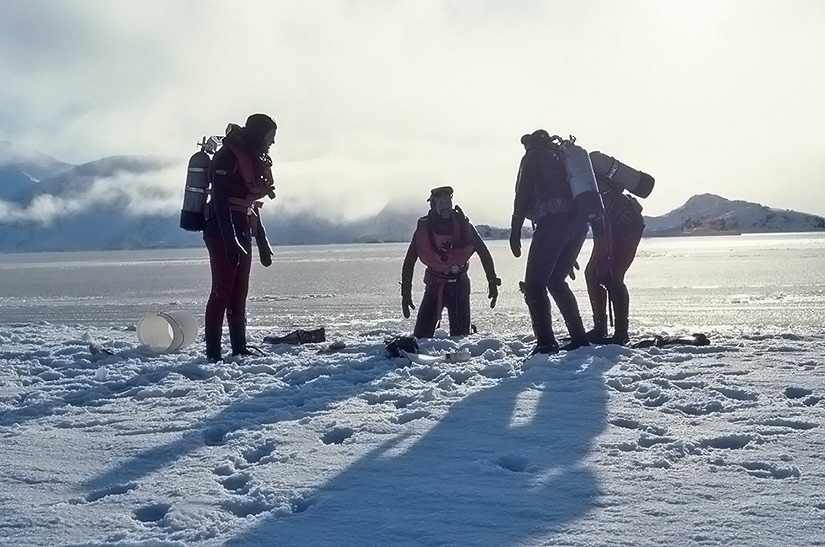 Here's a happy group of divers returning from a fantastic dive, wonderful viz, bright sunshine, totally calm water conditions and an underwater world that is as colourful as the one of the surface is monochrome.

This picture also suggests the emergence of some kind of group of (happy) creatures from the Black-Lagoon.

This picture may not be copied or used in any manner without prior written permission.