Antarctic Diving 19 - A Short Walk to the Dive Site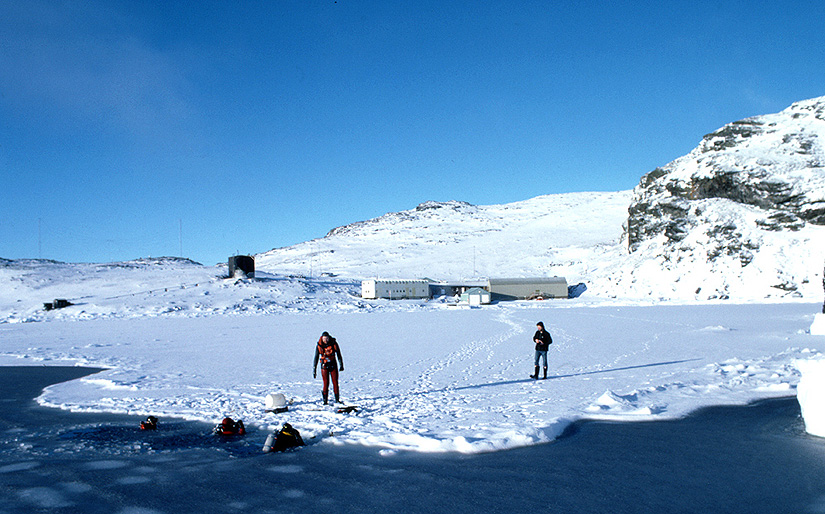 This has to be pretty much ideal diving conditions in Antarctica. You can walk to the dive site from the dive store where you kit up, the ice edge is over an area a little way out from the shore, so no swimming to get where you want to be. There's newly formed slushy ice at the edge of the older ice, so any sediment in the water has fallen out to give truly amazing viz, but the new soft ice is easy to break through, keeps the sea calm and also lets plenty of sunlight through.

The pale circles in the ice to the bottom left are bubbles of air breathed out by the divers under water and trapped by the ice.

This picture may not be copied or used in any manner without prior written permission.