Antarctic Diving 10 - Terrific Visibility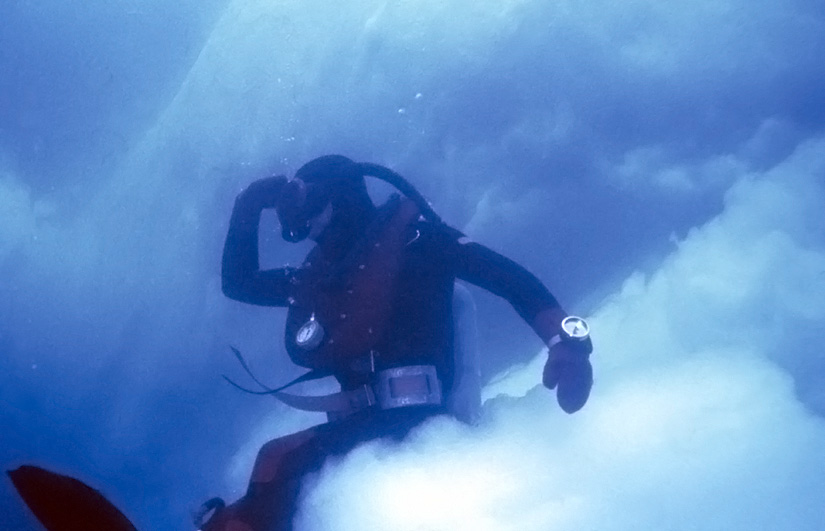 What's the Viz? - It's how far you can see underwater. How many times did I hear that? In the winter in Antarctica, sea-ice forms and kills the ocean swell, this stops water movement stirring up any sediment in the water column which then settles out. After a few weeks, the visibility rises to a distance that is pretty much unknown in any other circumstances.

I recall seeing an horizon under water. The best "Viz" was at the end of winter when the sea hadn't been stirred up, but there wasn't a light-stopping ice layer, so you could see clearly through the water and there was plenty of light to see with. What's the Viz? 30m - 50m?, the optical effects of the water then stared to take over - but effectively it was as far as the eye could see.

Oh yes - sitting on an ice berg at about 15m in this shot and seeing how far I could see.

This picture may not be copied or used in any manner without prior written permission.