Base H, Winter Night
Paul Ward - 1985-86 - Signy Island - Antarcticans Database Project - more
Back to thumbnails
|
Next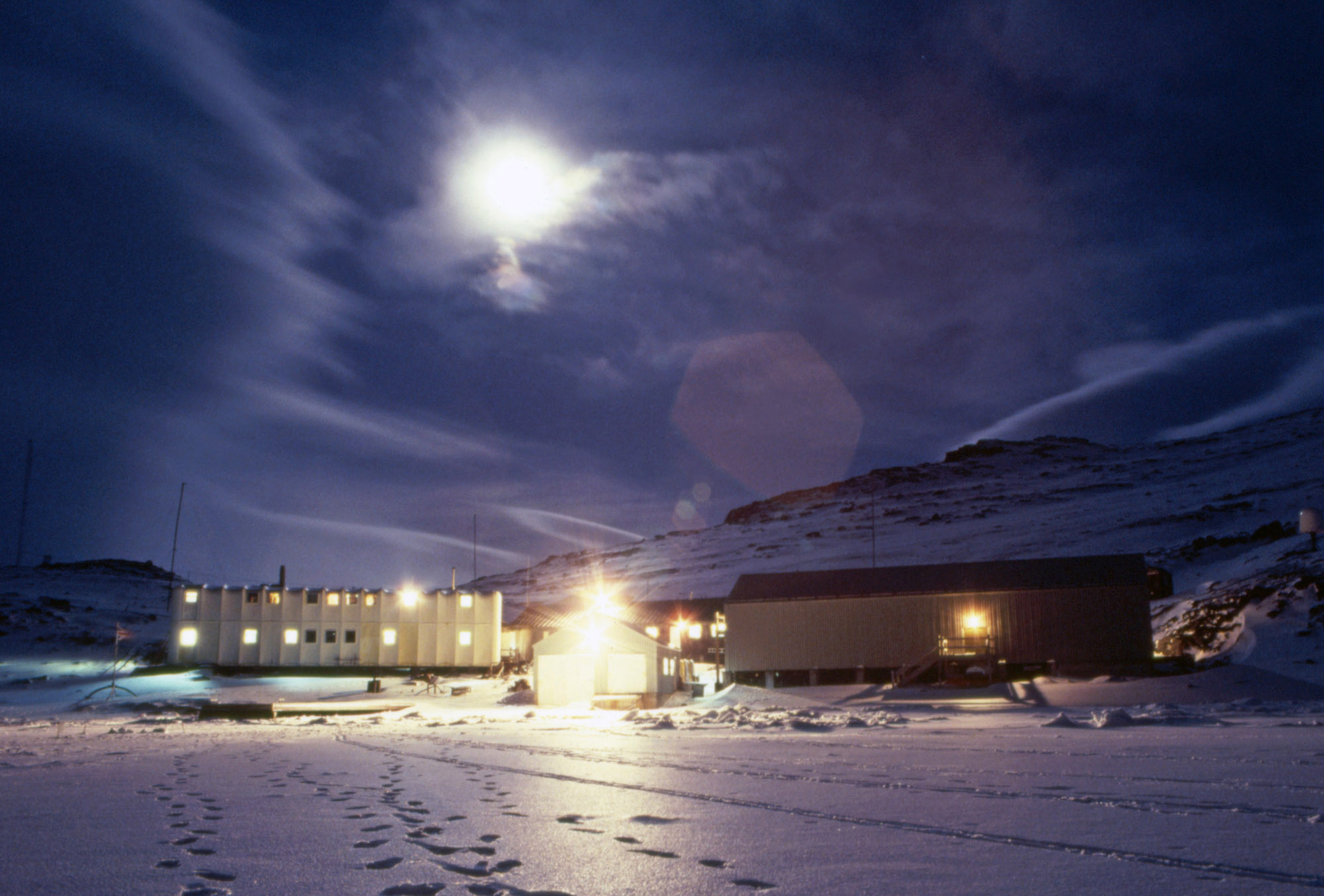 Latitude: 60° 43'S, Longitude: 045° 38'W
4 miles long and less than 3 miles wide, lying to the south of the middle of Coronation Island, in the South Orkney Islands.
Unnamed at the time, the appearance of the island was roughly plotted on James Weddell's chart of 1825. Capt. Petter Sorlle, in the Norwegian whale-catcher "Paal" made a running survey of the island in the 1912-13 season. The island was named after Captain Sorlle's wife, Signy Sorlle.
The island was surveyed in 1933 by the Discovery II and by the FIDS in the period 1947-50.
Photo; © Paul Ward