Rothera - Antarcticans Database Project
-
more
Jenny Dean
---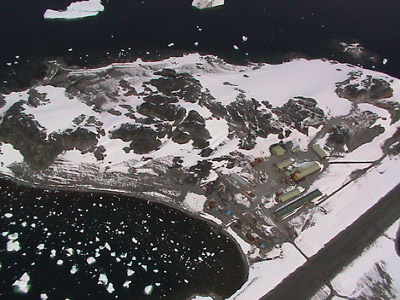 Aerial View of Rothera Point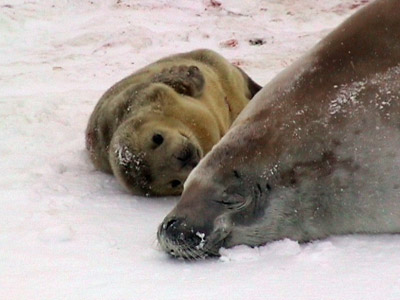 Crabeater Seal Pup - Just a Few Hours Old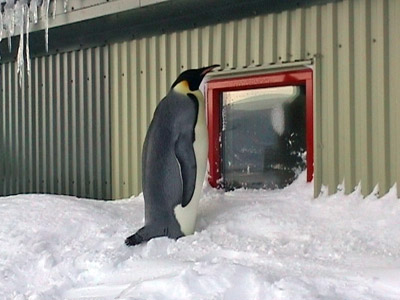 Curious Billy - The Emperor Penguin
This emperor penguin had stayed around Rothera Point by our base for a few weeks earlier in the winter. On this visit, he returned for a few days as if to ensure we were enjoying our winter. He made a tour of the base, here looking in to my bedroom window, before heading off again.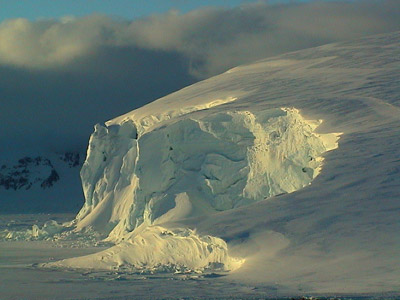 Edge of Glacier at Rothera
The well known view to anyone who's stayed at Rothera base on Adelaide Island on the Antarctic peninsula. This is the edge of the glacier flowing into Marguerite Bay.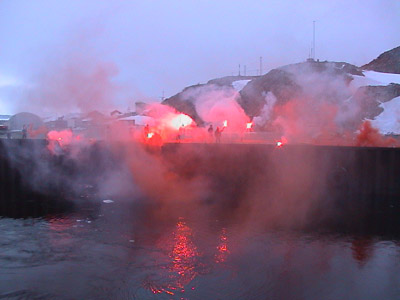 Farewell Rothera - Last Call Flares
Having been on the wharf waving the flares the previous year; this time I just watched on from the ship as we said farewell to Rothera after a wonderful 18 months there. Here we're leaving the 20-odd base complement to 7 months of winter together.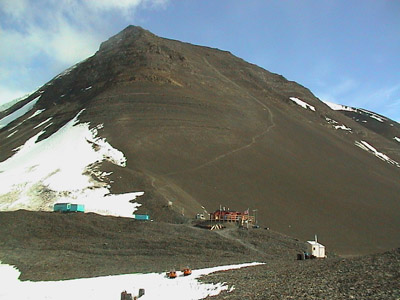 Fossil Bluff Without Snow
Fossil Bluff on the coast of King George VI Sound, further down the peninsula from Rothera. Those who have been there in the past will notice the complete lack of snow!!
Mount Liotard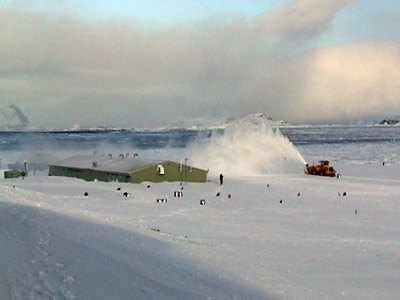 Bonner Lab Fire - Snow Blower
In preparation for the arrival of the aeroplanes arriving at the start of the summer, the runway is cleared of snow by the snow blowers. This photo was taken 18 days before the Bonner Laboratory was reduced to rubble by a major fire. Attempts were made to try to put the fire out, which included snowblowing as in this picture; but to no avail.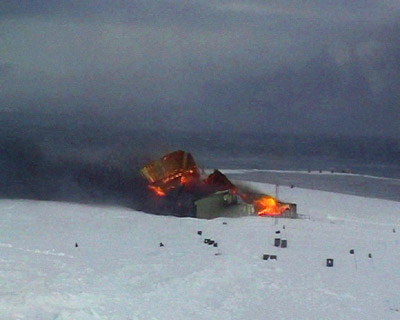 Bonner Lab Fire - Roof Off
The laboratory building already consumed by fire, this is the moment that the roof was blown off. The miserable day happened to also be the windiest of the winter with winds gusting up to 80+ knots. Fire is a major threat on base, this one caused by an electical fault, and is very difficult to tackle once it takes hold. Prevention of injury to personnel is paramount, and luckily here no one was hurt. However, the scientific work was severely affected.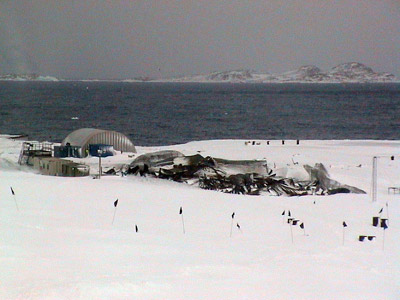 Bonner Lab Fire - Next Day
This is what was left of the laboratory building at Rothera, on the pensinula, that had been consumed by fire the day before; seen in another photo.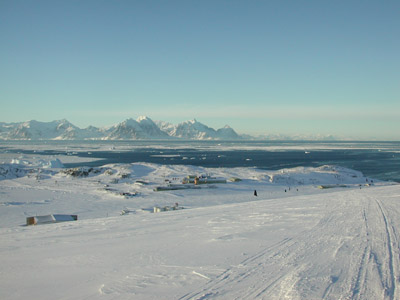 Rothera Base Antarctica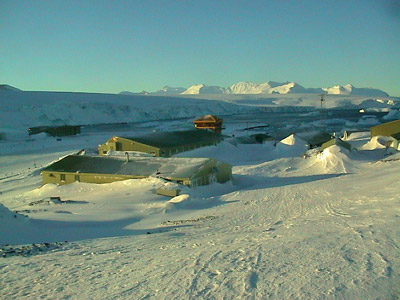 Rothera Base Antarctica - Winter
---
All pictures on this page copyright of Jenny Dean