Blue Label, Serial Number 294, December 2003
David Bridgen - 1962 - Deception Island - Antarcticans Database Project - more
Back to thumbnails
Previous
Next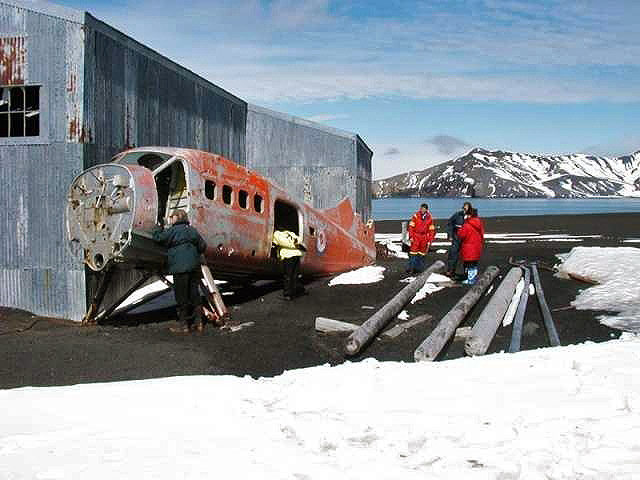 294's fuselage, wings and skis were returned to the U.K. in 2005 and are at the de Havilland Aircraft Heritage Centre where they will be displayed.
The projecting part of the hangar, to the rear of the observers and to their right, was the mechanical workshop.
On the other side was a corresponding part of the construction with the radio workshop.
Photo; © David Bridgen