Dr. Leslie H. Whetter
Biographical notes
---
Single. He graduated at Otago University, New Zealand, and joined the Expedition as Surgeon, acting in that capacity at the Main Base (Adelie Land) during 1912. He accompanied a sledging party which explored to the westward of Winter Quarters.
From Appendix 1, Mawson - Heart of the Antarctic
---
Landmarks named after Dr. Leslie H. Whetter
Feature Name: Whetter Nunatak
Feature Type: summit
Latitude: 66°58'S
Longitude: 143°01'E
Description: A small rock outcrop on the coastal ice slopes near the sea, situated 8 mi ENE of Cape Denison on the E shore of Commonwealth Bay. Discovered by the AAE (1911-14) under Douglas Mawson.
---
---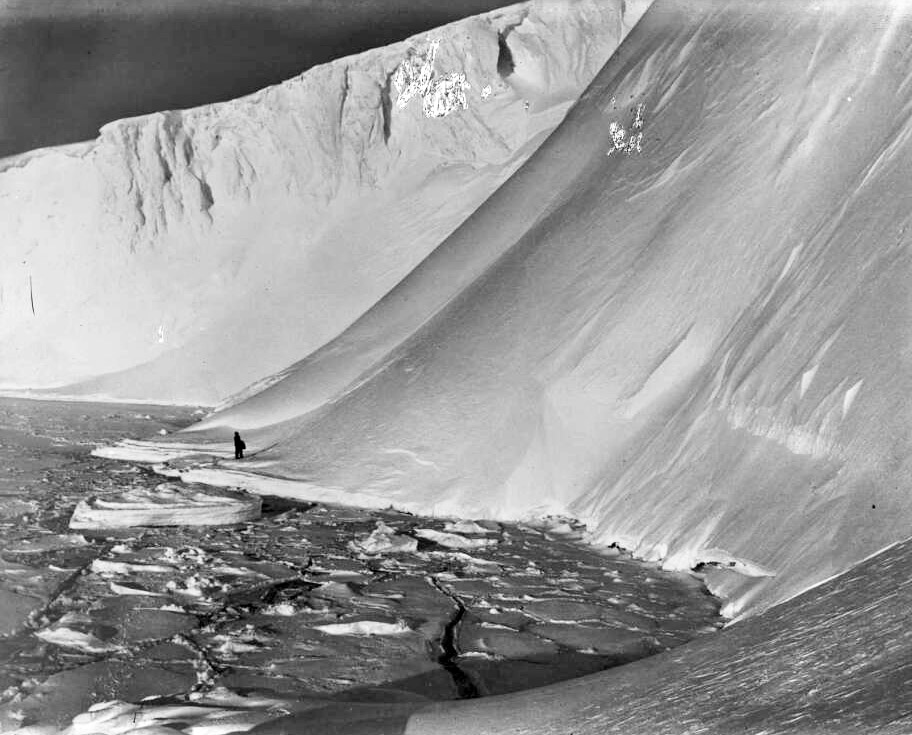 Dr Leslie H. Whetter negotiating a dangerous stretch of broken ice along the coastal downfalls near the Winter Quarters, at the foot of the Great Ice Barrier, Commonwealth Bay, Adelie Land, Australasian Antarctic Expedition, 1911-1914
---
Biographical information - I am concentrating on the Polar experiences of the men involved. Any further information or pictures visitors may have will be gratefully received. Please email - Paul Ward, webmaster.

What are the chances that my ancestor was an unsung part of the Heroic Age of Antarctic Exploration?