John George Hunter (1888 - 1964)
Biographical Notes
---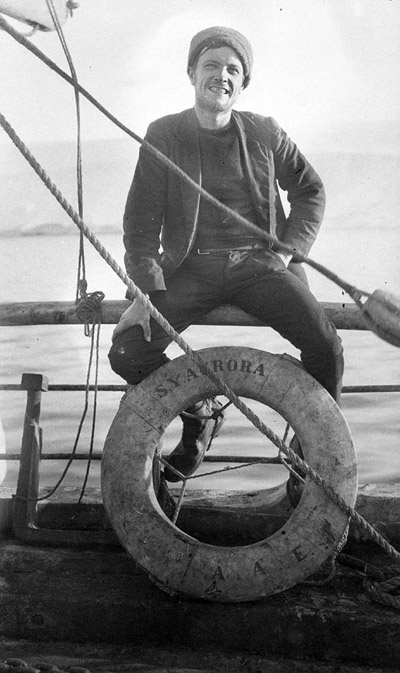 Single, a graduate in Science of Sydney University, New South Wales. A member of the Main Base Party (Adélie Land) he carried on the work of Biologist during two summers and one winter; and in the same capacity accompanied the `Aurora' in her final summer cruise l911-1914.
From Appendix 1, Mawson - Heart of the Antarctic
---
Landmarks named after John George Hunter
Feature Name: Cape Hunter
Feature Type: cape
Latitude: 6657S
Longitude: 14221E
Description: A rocky promontory on the W shore of Commonwealth Bay, 8 mi W of Cape Denison. Discovered in 1912 and explored the following year by the AAE under Douglas Mawson.
---
---
---
Biographical information - I am concentrating on the Polar experiences of the men involved. Any further information or pictures visitors may have will be gratefully received. Please email - Paul Ward, webmaster.

What are the chances that my ancestor was an unsung part of the Heroic Age of Antarctic Exploration?