Canada has had no official expeditions to Antarctica, though many Canadians have contributed to expeditions led by other nations. Canada has a long experience and presence in Antarctica supplying much transportation technology on land and in the air and of cold weather clothing that has been developed and used in the extreme environment of the far north.
Canadians in Antarctica

The History and Activity of Canada in Antarctica
Canada is a signatory nation to the Antarctic Treaty signing in 1988.
Canadian scientists take part in Antarctic field work at scientific bases owned by other countries.
Current activity
Currently there are several Canadian companies active in Antarctica. In particular tour operators and the air charter companies. Canadian air charter companies with extensive experience in arctic conditions have a long tradition of providing air services often using Twin Otter aircraft, to the national Antarctic programs of several countries. Canada is widely considered to be the only country that makes a net commercial profit from Antarctic operations.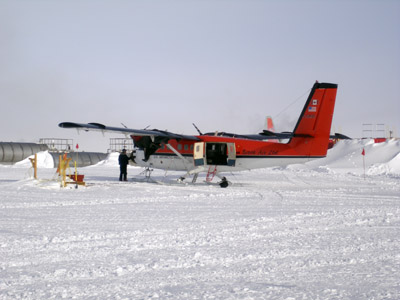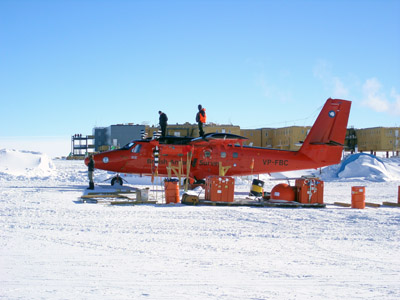 Canadian developed and manufactured Twin Otter aircraft are widely used in Antarctica, these two are both at the South Pole.
In the left picture is one belonging to Ken Borek Air, a Canadian company that supplies scientific support aircraft to scientific programmes. In the right picture is a British Antarctic Survey (BAS) Twin Otter paying an unusual visit, usually BAS aircraft are used widely up and down the Peninsula region of Antarctica for surveying and supporting deep field parties.
Skidoos are another Canadian developed and manufactured item that have been used in Antarctica for many decades, used for transport around and off base by many different nationalities.
Canada Goose expedition weight parkas are used in Antarctica by several nations. At left, they are worn on flights between New Zealand and the American station at McMurdo to be used for emergency survival in case the flight crashes (none ever have), and are then used around and off base in the winter. South Pole station at right.
Heroic Age Expeditions 1900-1922

1907-09 - Shackleton - Nimrod - British Antarctic Expedition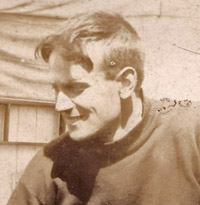 William Arthur Rupert Michell - surgeon - Born 1883, Perth, Ontario, Canada. Shackleton's second Antarctic expedition and the first that he led. It included an attempt on the South Pole which came within 97 miles, a successful journey to the Magnetic South Pole and the first ascent of the world's southernmost active volcano Mount Erebus.
During the expedition Michell and Alistair Mackay the assistant surgeon had to remove the eye of Aenas Mackintosh, the ships' second officer after he was struck by a hook during cargo handling. The operation took place on the floor of a cabin by the light of a single oil lamp.
---

1910-13 - Scott - Terra Nova - British Antarctic Expedition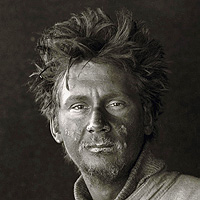 Charles Seymour Wright - Physicist. Born in Toronto, Canada in 1887, sometimes known as "Silas" from his middle name. Wright carried out numerous experiments and observations on the physics of ice and snow, gravity, the aurora and magnetism, he also assisted in meteorology. He was part of a four man team who mapped the western mountains of Victoria Land and made geological observations. He set off with the Southern Party to the South Pole, hoping to be one of those chosen to go with Scott though was sent back with others with around 300 miles to go. Nearly a year later he was part of the search party that found the tent with the bodies of Scott, Bowers and Wilson who had died on the return journey.
Territorial Claims
Canada has no territorial claim in Antarctica.
---
Picture credits: Top banner, twin otters, courtesy of NASA Goddard, sued under CC BY 2.0 licence / Twin Otters at South Pole and Canada Goose parkas, courtesy Alan Light / Two people on a skidoo, courtesy Jean-Baptiste Thiebot.