Yippee!
- Aptenodytes forsteri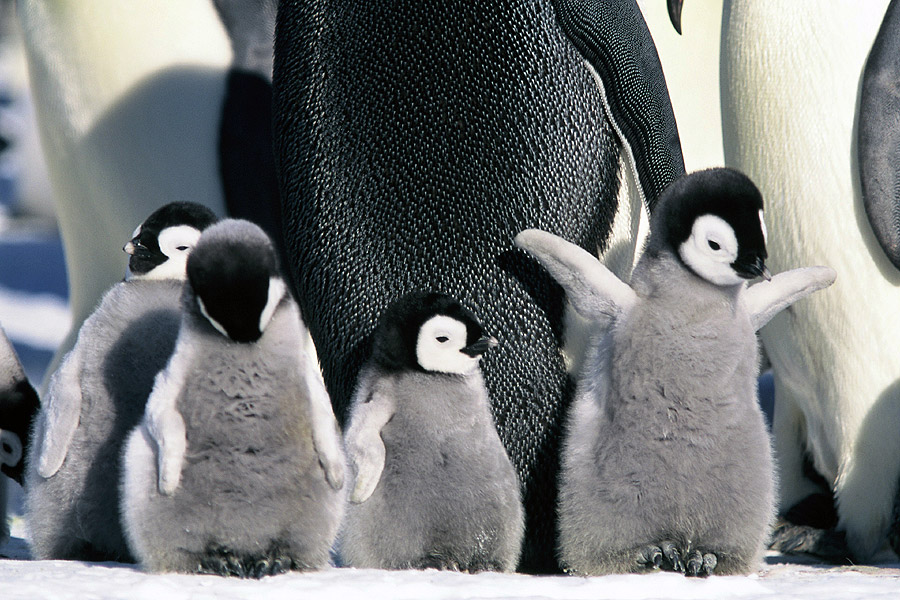 At the end of the first annual round the colony race, we have from left to right:
Penguin Pete - magnanimous in defeat
Penguin Percy - "It's not fair, you cheated"
Penguin Pencil - I didn't do too bad seeing as I'm only little
Penguin Potato - Yippee! I get a whole load of sicked up fish as a reward.
Previous Next

Back to thumbnails
This picture by Jerome Maison. © 2005 Bonne Pioche Productions / Alliance De Production Cinematographique.
From the Warner Brothers film The March of the Penguins used here by permission of Warner Brothers.
---