Mum, I'm bored
- Aptenodytes forsteri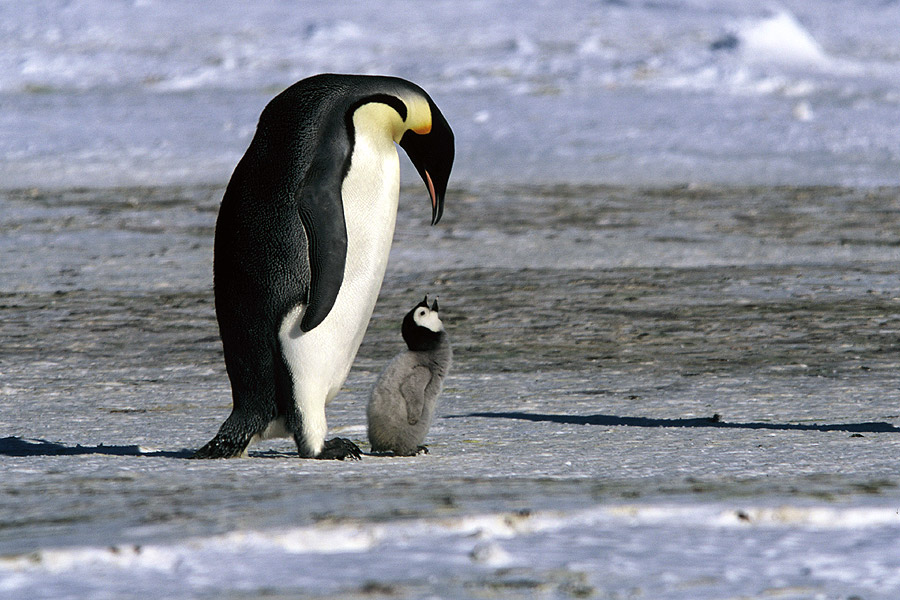 So go and play on the ice with your friends then....
This chick is begging for food and by the stance of it's parent, it's request is about to be answered in the way it wanted.
Previous Next

Back to thumbnails
This picture by Jerome Maison. © 2005 Bonne Pioche Productions / Alliance De Production Cinematographique.
From the Warner Brothers film The March of the Penguins used here by permission of Warner Brothers.
---