Ammassalik / Tasiilaq - Erratic Boulder 2 - East Greenland
Back to gallery | Back to Thumbs | Previous | Next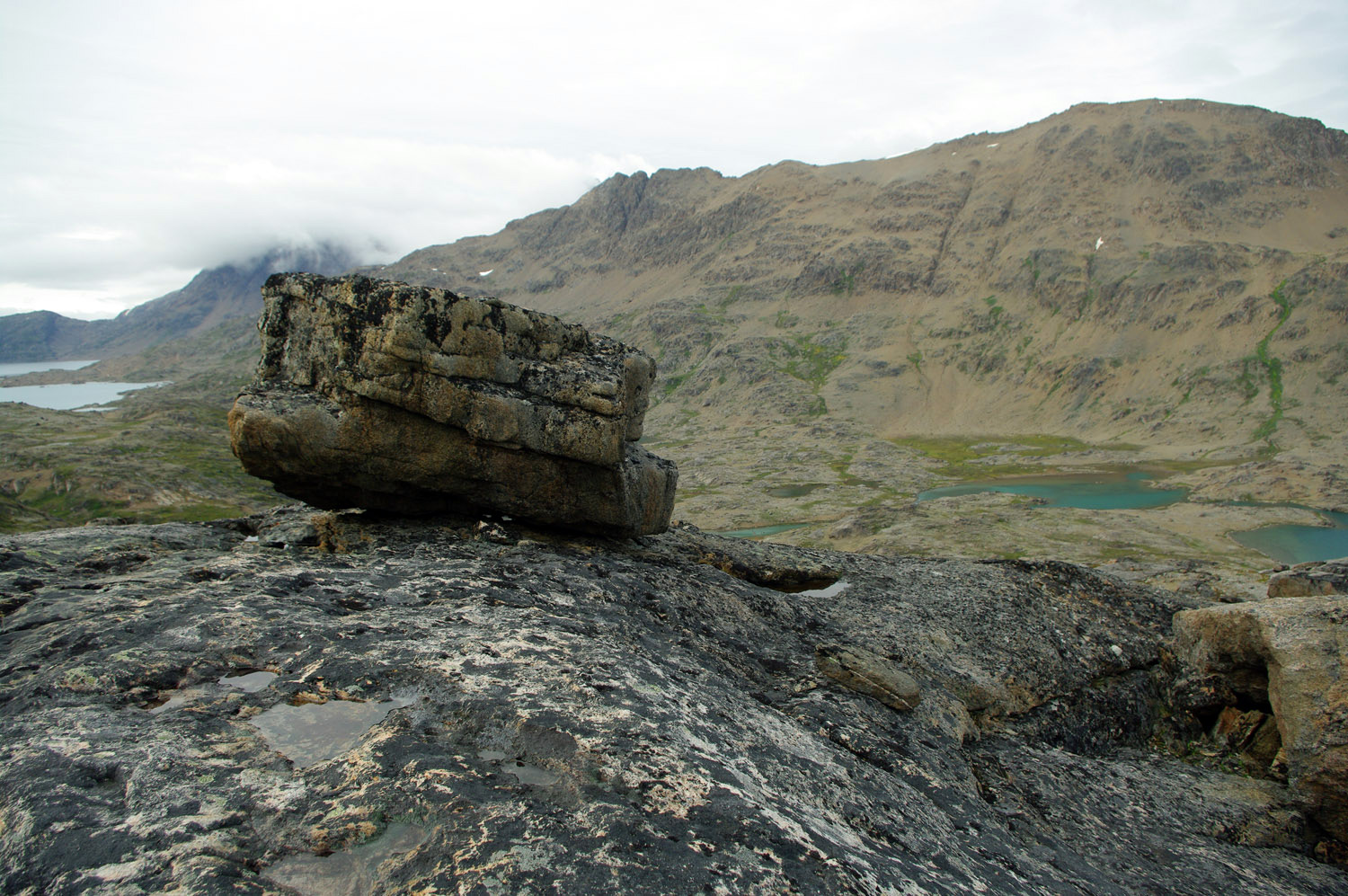 Another view of the erratic boulder in the last picture. Standing on the left hand side the corner came about up to my chin, so around 1.5m high and larger that that in the other dimensions, so it's a big 'un! This was my first introduction to the clear air and difficulty in judging distance in Greenland. I had seen the boulder on the crest of this ridge from down in the valley in front where the lakes are. I had walked up to the top of the top lake but still had quite a lot of time and energy left, so this seemed a reasonable target to reach so I could see into the next valley but without any major climbing. Anyway - about 2 hours and lots of huffing and puffing later I got there, I wasn't sure how far away it was, but I certainly didn't anticipate that!
My target was to climb up and stand on top of the boulder with hands in the air while turning round - which I did, but being on my own don't have a photo of this.


Photo; © Paul Ward - These are pictures taken while travelling in Eastern Greenland in the Arctic summer.