Kulusuk - Seal Store - East Greenland

Back to gallery | Back to Thumbs | Previous | Next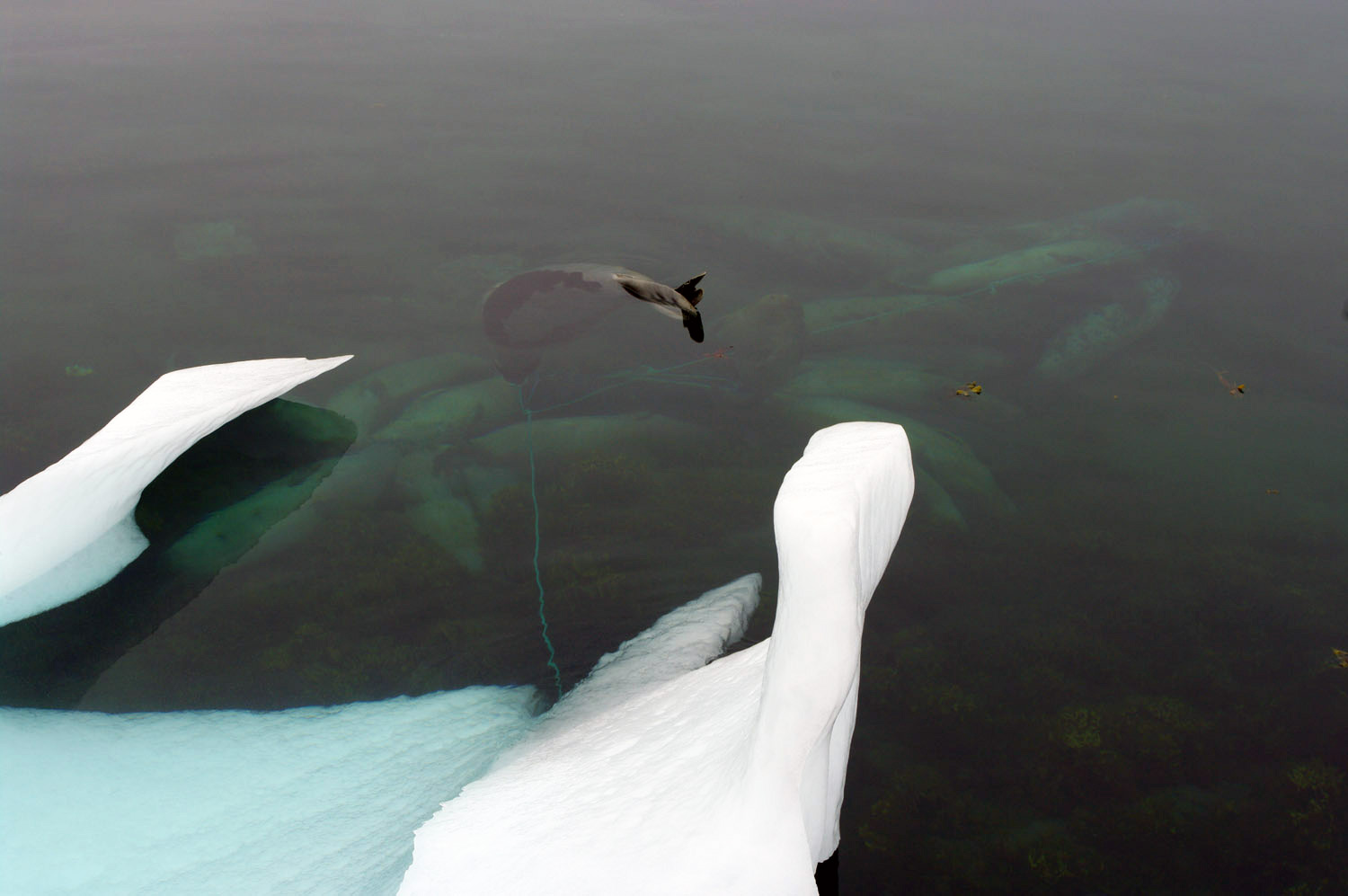 Just outside of the village I noticed this rather surprising "cache" of seals being stored under the water. The one that had floated to the top with fins breaking the surface is what attracted my attention to start with, so I walked over to investigate to find that it was one of about 14 dead seals. They were tied together it seemed by ropes threaded through their noses and then attached to some form of anchor at the bottom of the sea (about 3-4m deep here).
Even in the summer the sea temperature is unlikely to rise above 2-4C so at the lower level of a domestic refrigerator. A sensible way to bulk store large perishable items, presumably as food for the dogs.


Photo; © Paul Ward - These are pictures taken while travelling in Eastern Greenland in the Arctic summer.