Frost-Sorted Stones - Svalbard
Back to gallery | Back to Thumbs | Previous | Next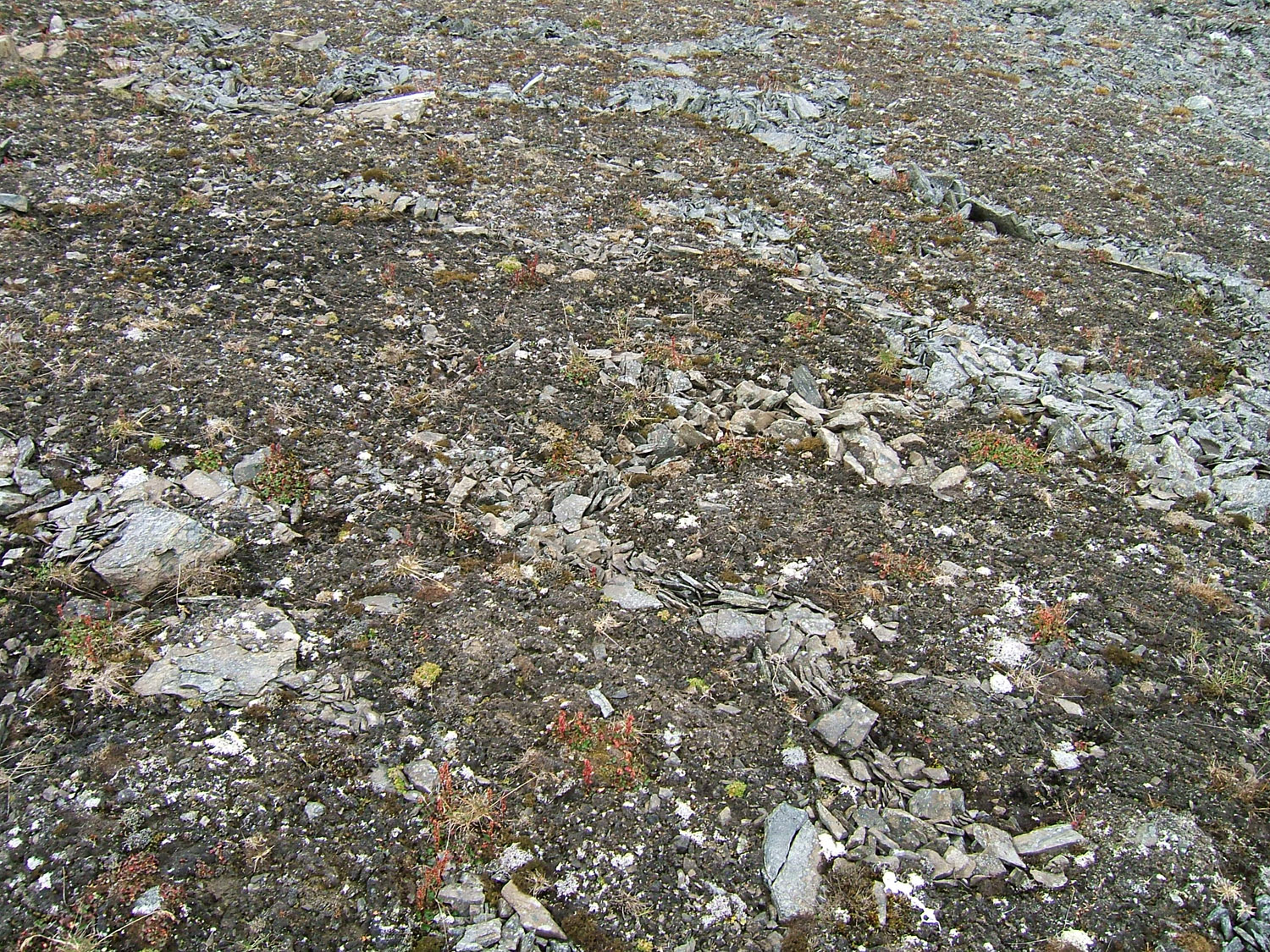 There are all kinds of evidence of frost sorting of the ground, of patterns and broken stones on Svalbard. They are however quite difficult to photograph, while an extensive pattern is evident when you are standing there, pictures just come out looking like a bit of rocky ground.
This area has irregular polygons about a meter across edged with mainly upwardly arranged flat grey stones that are larger than other stones in the middle of the polygons. The effect is very pronounced, there are few if any stones within the shape, almost all are on the edges. These areas can be very extensive covering many hundreds of square meters.


Photo; © Paul Ward - These are pictures from a cruise around Svalbard inside the Arctic Circle in high summer.