Ny Alesund, Svalbard - 11 - Amundsen, Ellsworth, Nobile Airship Plaque
Back to gallery | Back to Thumbs | Previous | Next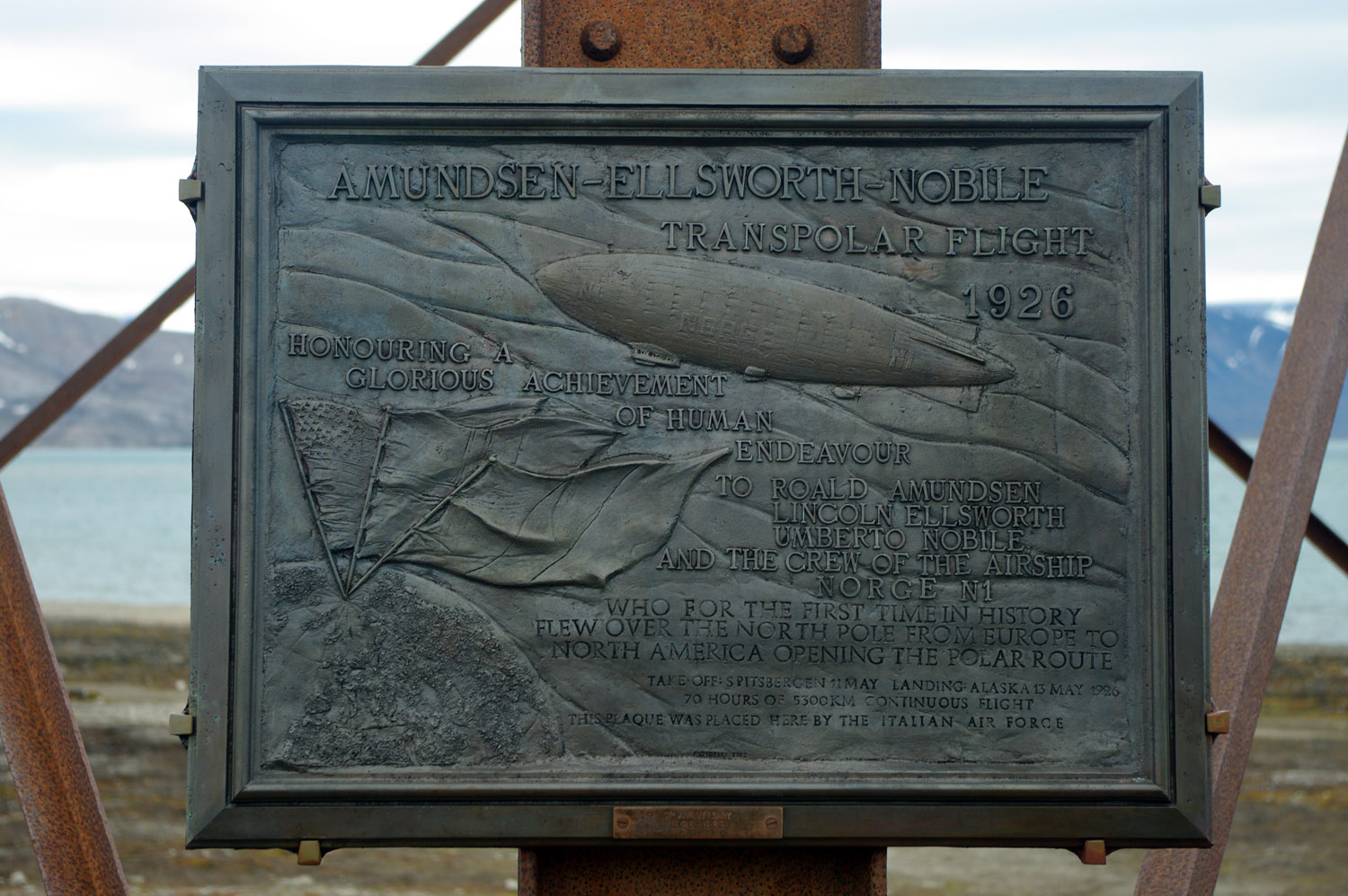 Ny Ålesund was the starting point for Roald Amundsen's attempt to fly to the North Pole by airship in 1926. This bronze plaque is attached to the base of the airship mooring point.
The writing on the plaque reads:
AMUNDSEN-ELLSWORTH-NOBILE
TRANSPOLAR FLIGHT 1926
HONOURING A GLORIOUS ACHIEVEMENT OF HUMAN ENDEAVOUR
TO
ROALD AMUNDSEN
LINCOLN ELLSWORTH
UMBERTO NOBILE
AND THE CREW OF THE AIRSHIP NORGE N1
WHO FOR THE FIRST TIME IN HISTORY
FLEW OVER THE NORTH POLE FROM EUROPE TO
NORTH AMERICA OPENING THE POLAR ROUTE
TAKE OFF: SPITSBERGEN 11 MAY LANDING ALASKA 13 MAY 1926
70 HOURS OF 5300KM CONTINUOUS FLIGHT
THIS PLAQUE WAS PLACED HERE BY THE ITALIAN AIR FORCE
Nobile also left from here in 1928 to repeat his trip to the North Pole, in another airship called Italia. The airship crashed on the way back killing half of the crew though Nobile survived. Amundsen flew from Norway by seaplane to help in the rescue, he was never seen again after taking off from Trømso.
78° 55' N 11° 56' E


Photo; © Paul Ward - These are pictures from a cruise around Svalbard inside the Arctic Circle in high summer.