Ny Alesund, Svalbard - 10 - Please Mind the Terns
Back to gallery | Back to Thumbs | Previous | Next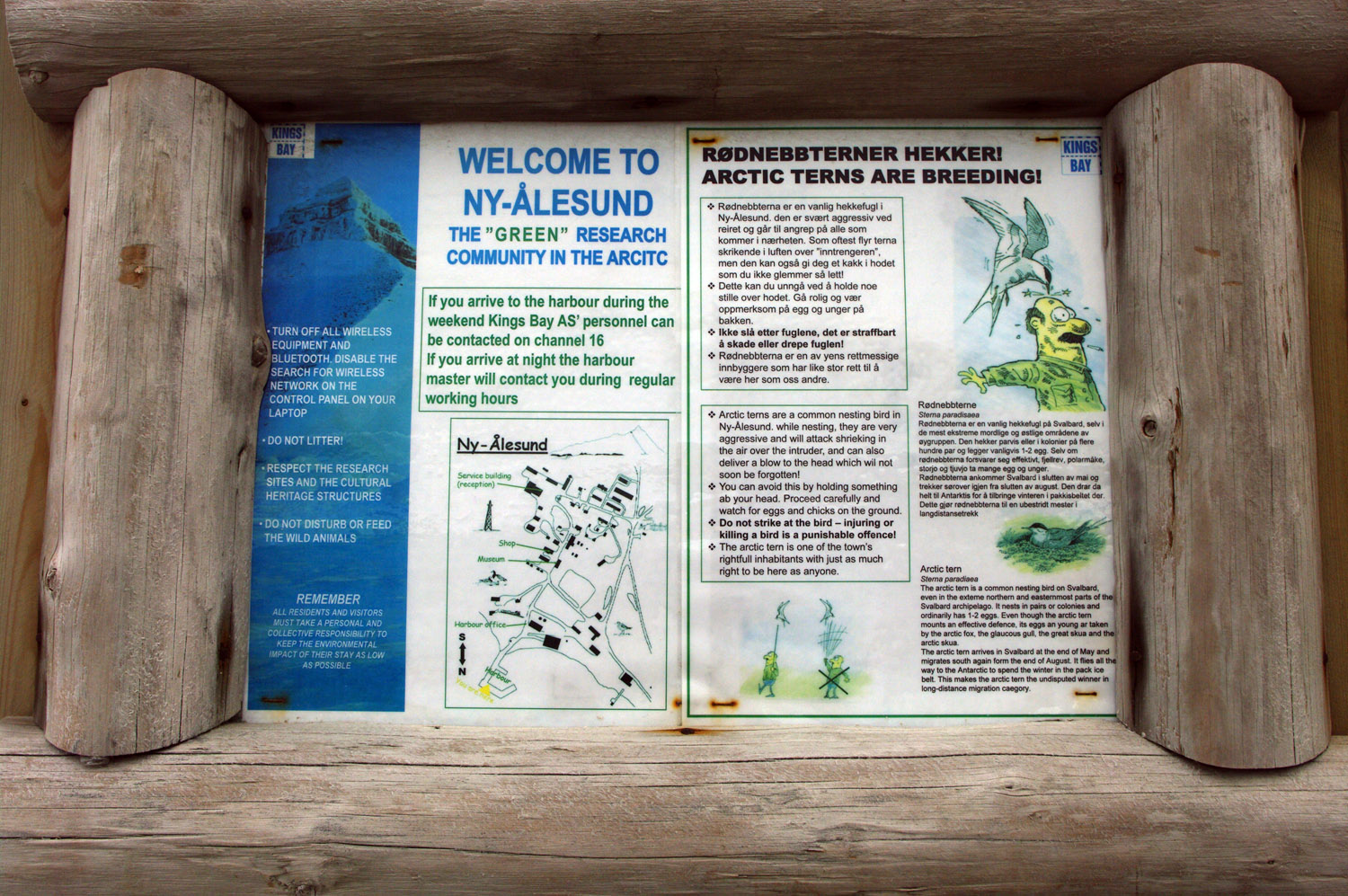 A sign on the dock at Ny Ålesund informing all visitors of what is expected of them and of the terns that can and will attack you if you get too close to their nests.
More than 20,000 tourists visit Ny Ålesund each year.
78° 55' N 11° 56' E


Photo; © Paul Ward - These are pictures from a cruise around Svalbard inside the Arctic Circle in high summer.