Solar Phenomenon at Kangerlussuaq Airport, Greenland
Back to gallery | Back to Thumbs | Previous |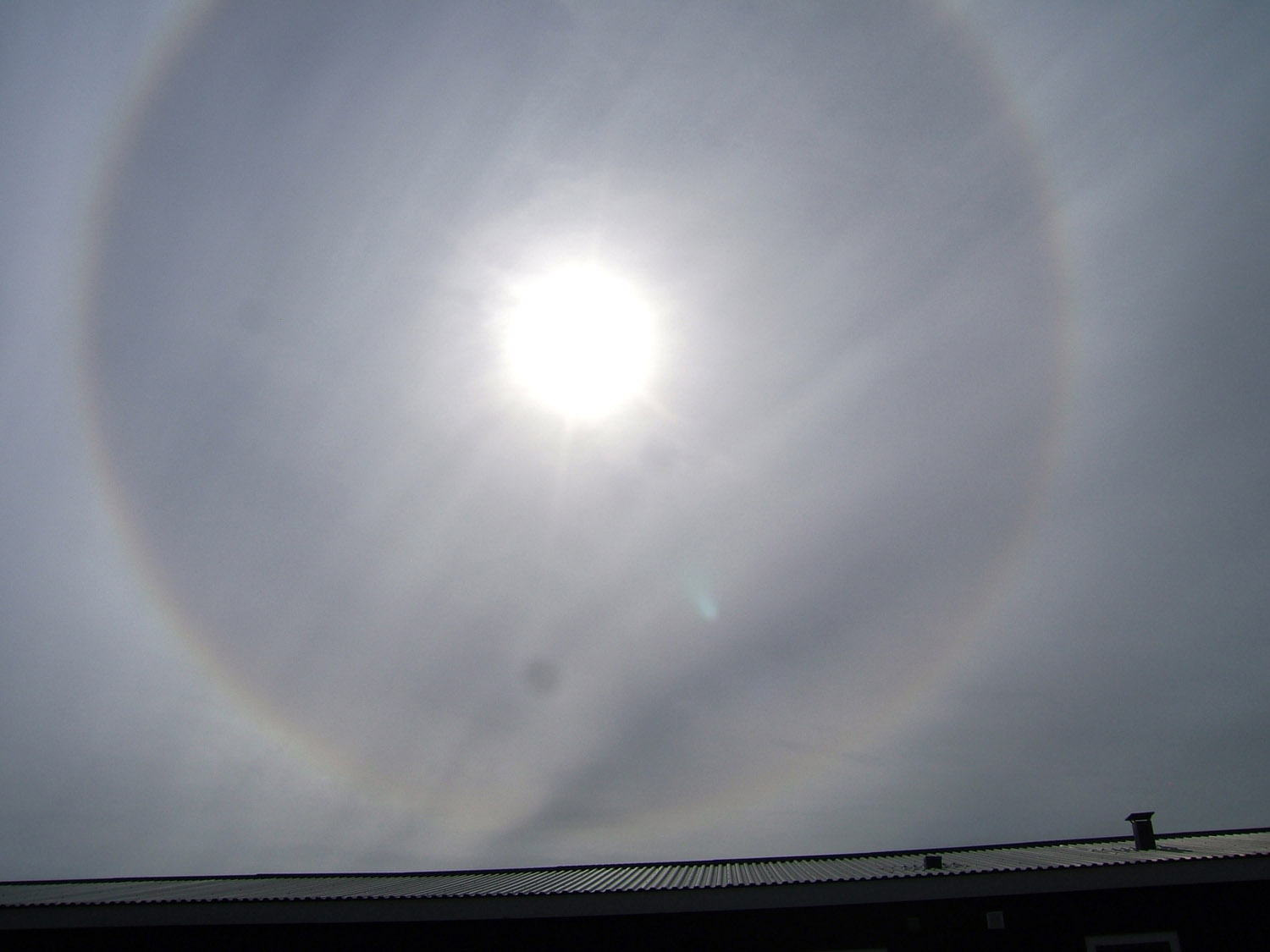 Juts an hour or so from leaving Greenland by plane from Kangerlussuaq airport. The airport is small as you might imagine so we went for a walk around outside and were sitting on a bench enjoying the warmth of the sun when I happened to look up and noticed this solar halo, it seemed a fitting last memory of our absolutely fantastic trip to a part of the world where everything is familiar yet somewhat fantastic at the same time.
Air temp: +10ºC Latitude: 66º57'N Longitude: 50º58'W


Photo; © Paul Ward - These are pictures from a cruise to the High Arctic in high summer, from Resolute Bay, Canada to Kangerlussuaq, Greenland.