Copper Ore Containing Rock, Sondre Stromfjord, Greenland
Back to gallery | Back to Thumbs | Previous | Next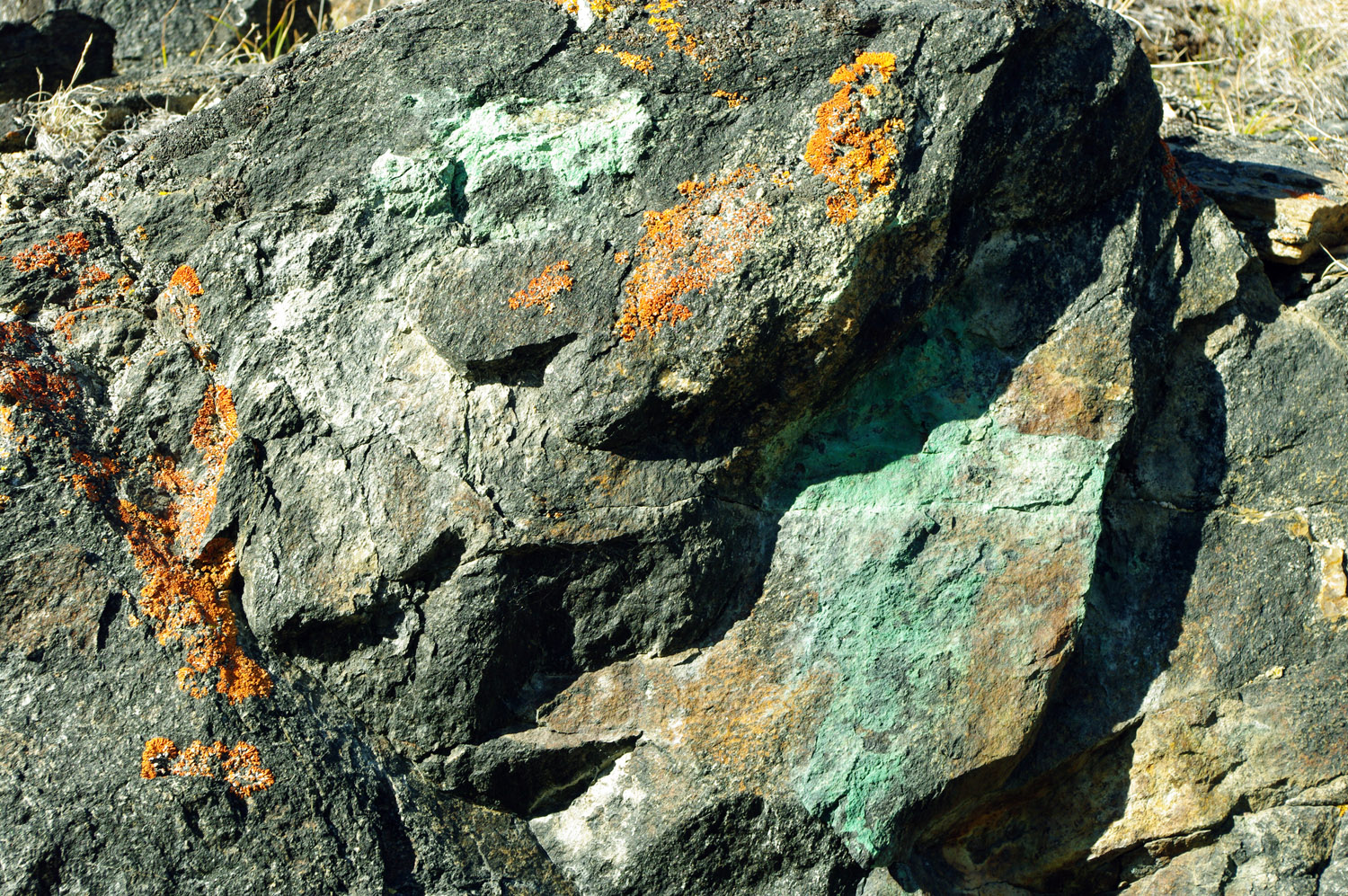 The green area is most probably copper carbonate which was quite common through the surface rocks in this area. The orange stuff is lichen and less useful for making bronze age swords.
Air temp: +24ºC Latitude: 66º29'N Longitude: 52º10'W


Photo; © Paul Ward - These are pictures from a cruise to the High Arctic in high summer, from Resolute Bay, Canada to Kangerlussuaq, Greenland.