Evigshed Fjord, Eternity Glacier, Greenland
Back to gallery | Back to Thumbs | Previous | Next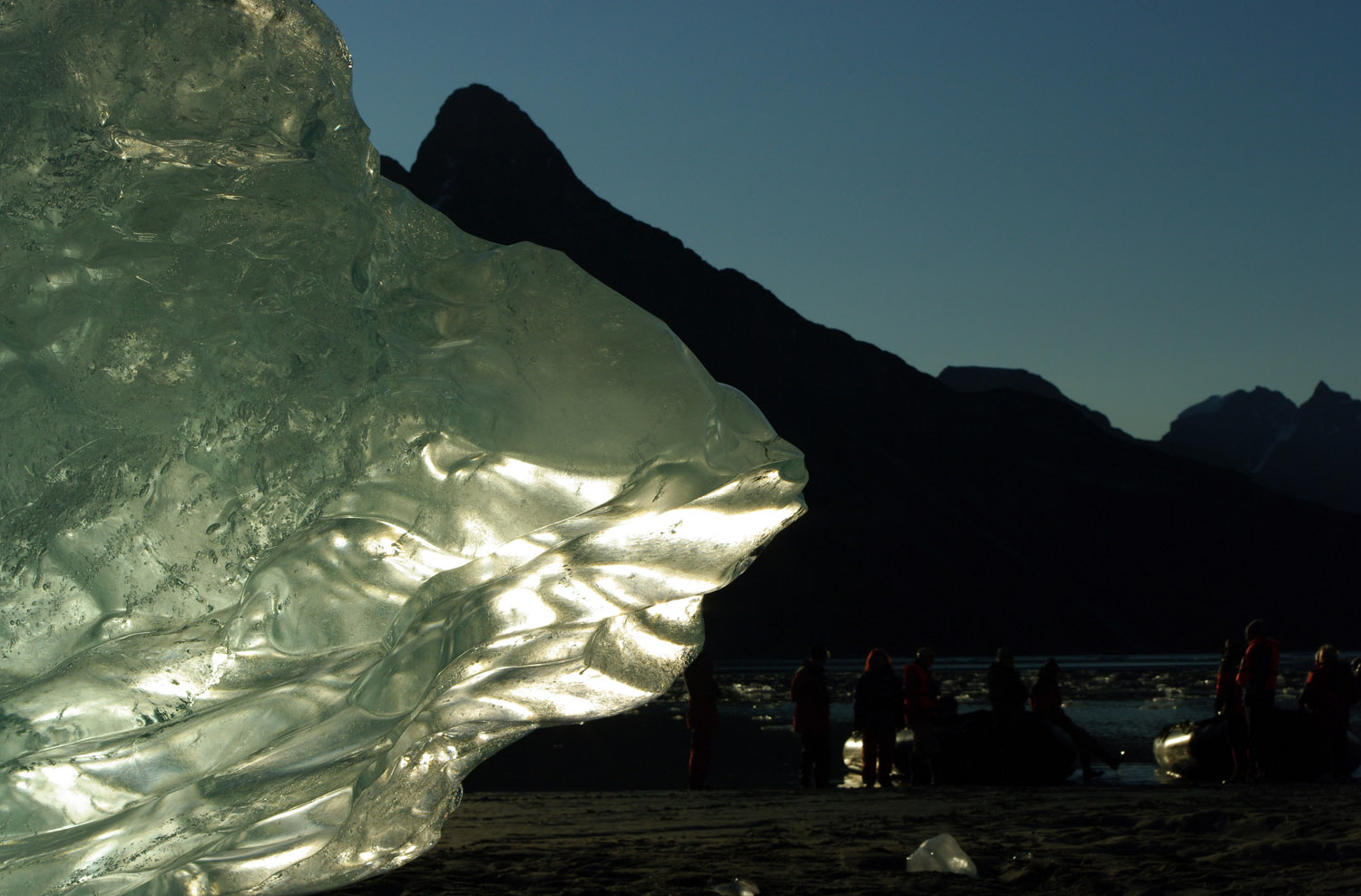 I've just noticed, if you sit back in your chair at look at it from a bit of a distance, the dark parts look like a discus thrower raising his arm to the left with head down to the right about to spin round and throw his discus. But really it's a bit of ice with the sun shining through it, a mountain and some tourists in boats (and not a discus thrower).
Air temp: +17ºC Latitude: 65º60'N Longitude: 52º46'W


Photo; © Paul Ward - These are pictures from a cruise to the High Arctic in high summer, from Resolute Bay, Canada to Kangerlussuaq, Greenland.