Evigshed Fjord, Eternity Glacier, Greenland
Back to gallery | Back to Thumbs | Previous | Next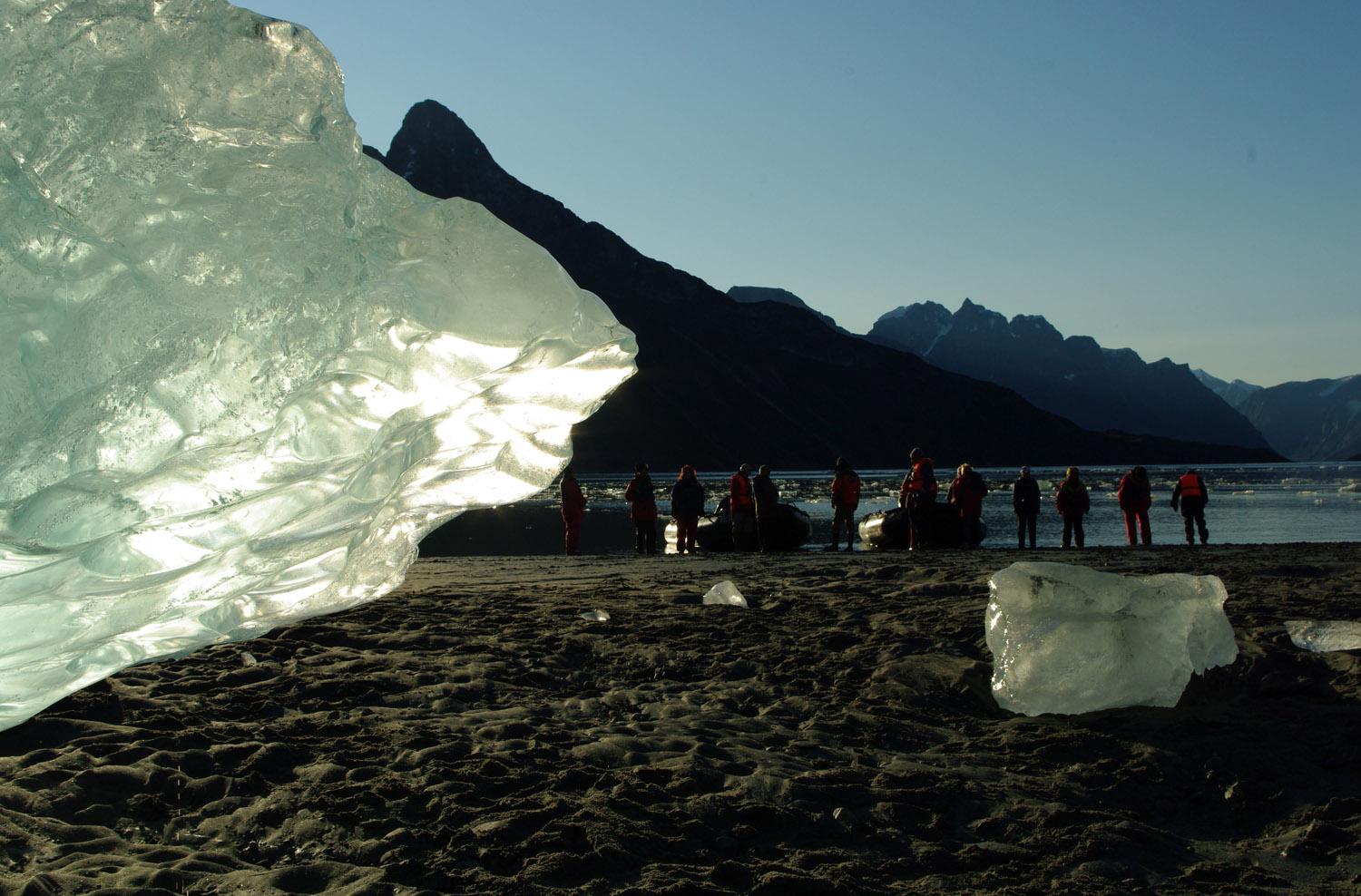 That peak to the left is what kept us in shadow for so long and was then responsible for the rapid rising of the sun once it had reached its top. I loved the way the sun shone through the pure glacier ice.
Air temp: +17ºC Latitude: 65º60'N Longitude: 52º46'W


Photo; © Paul Ward - These are pictures from a cruise to the High Arctic in high summer, from Resolute Bay, Canada to Kangerlussuaq, Greenland.