Sunrise - Evigshed Fjord, Eternity Glacier, Greenland
Back to gallery | Back to Thumbs | Previous | Next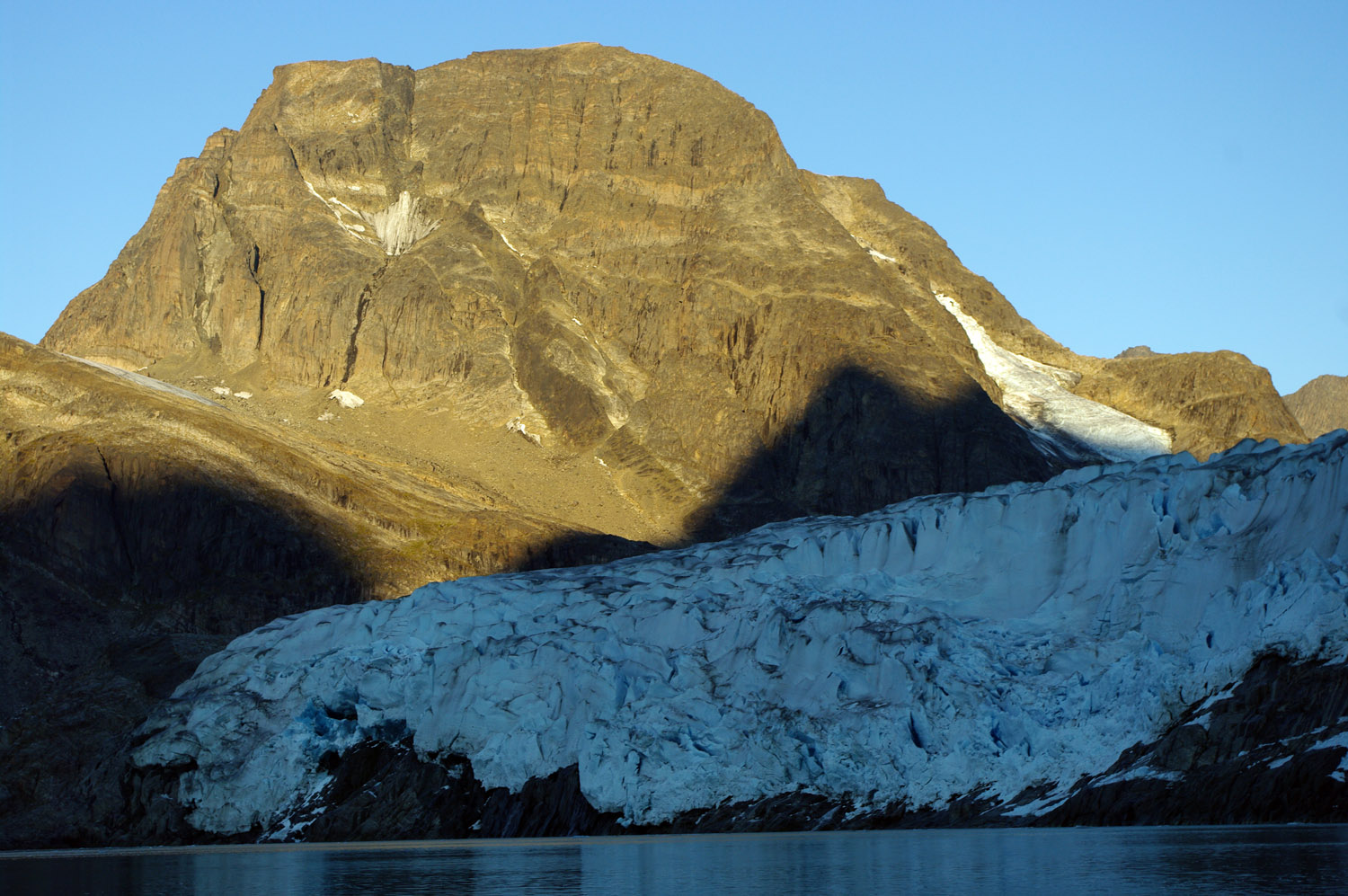 I'm not a morning person at all and loathe it when those who are announce all perkily the ridiculous hour that they got out of bed and sat around reading the paper while the day began instead of having a nice lie-in like all sensible minded folk should.
So on this particular day when we were woken at 5.45 a.m. to go for an early jaunt before breakfast I did wonder if I might just stay where I was as I wouldn't be missing that much would I? I did prise myself from my slumbers though as the whole point of being in the High Arctic on a cruise wasn't really just about having some nice shut-eye.
Air temp: +17ºC Latitude: 65º60'N Longitude: 52º46'W


Photo; © Paul Ward - These are pictures from a cruise to the High Arctic in high summer, from Resolute Bay, Canada to Kangerlussuaq, Greenland.