Returning to the Ship
Back to gallery | Back to Thumbs | Previous | Next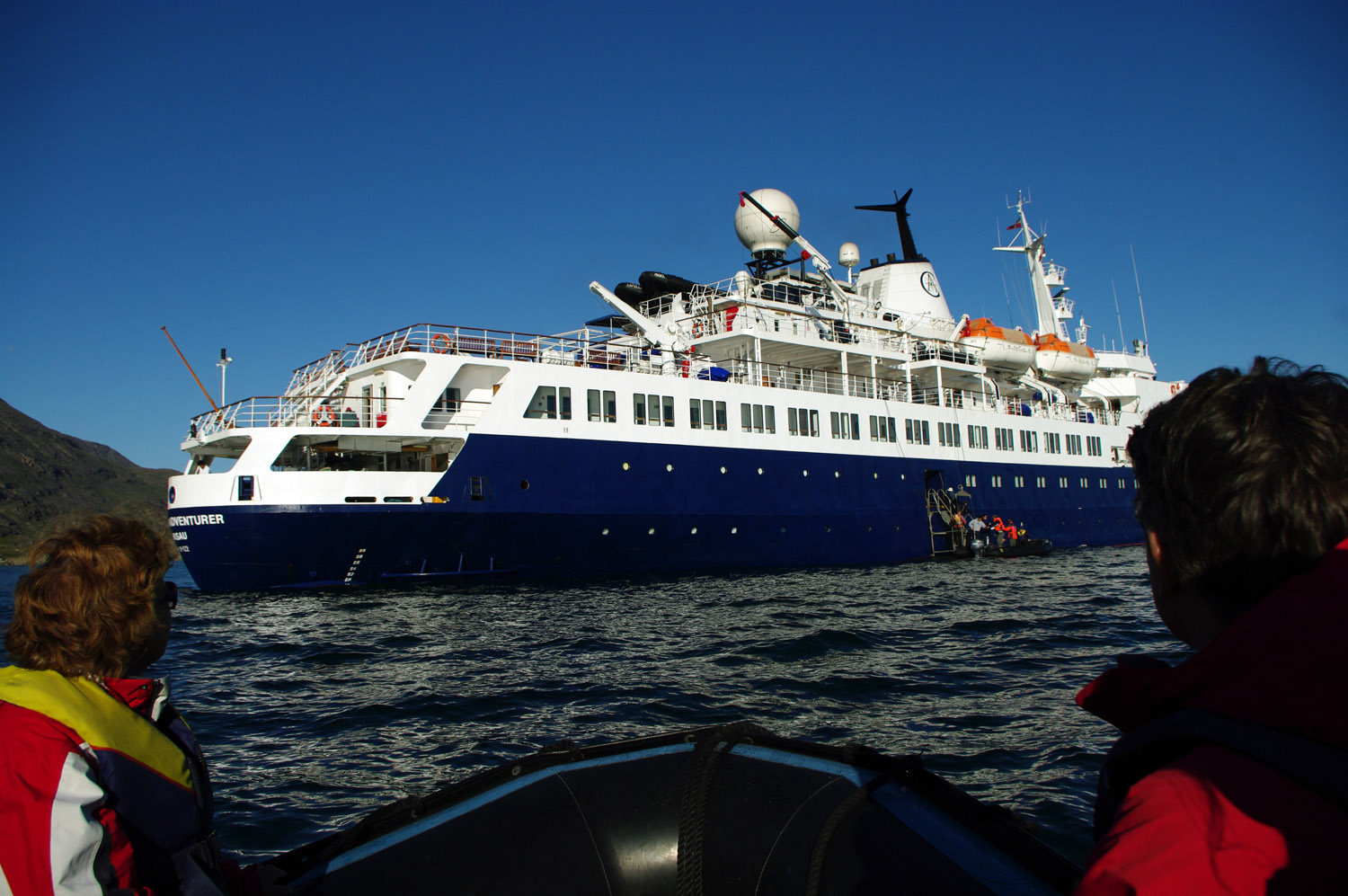 Something that we did twice a day usually, sitting and waiting our turn while the previous boat unloaded its passengers. There was generally very little waiting about with boats timed at intervals to keep things moving, a great advantage of a very under-full ship.
Air temp: +17ºC Latitude: 65º60'N Longitude: 52º46'W


Photo; © Paul Ward - These are pictures from a cruise to the High Arctic in high summer, from Resolute Bay, Canada to Kangerlussuaq, Greenland.