Avsaquataq Fishermans Campsite, Evigshed Fjord, Greenland
Back to gallery | Back to Thumbs | Previous | Next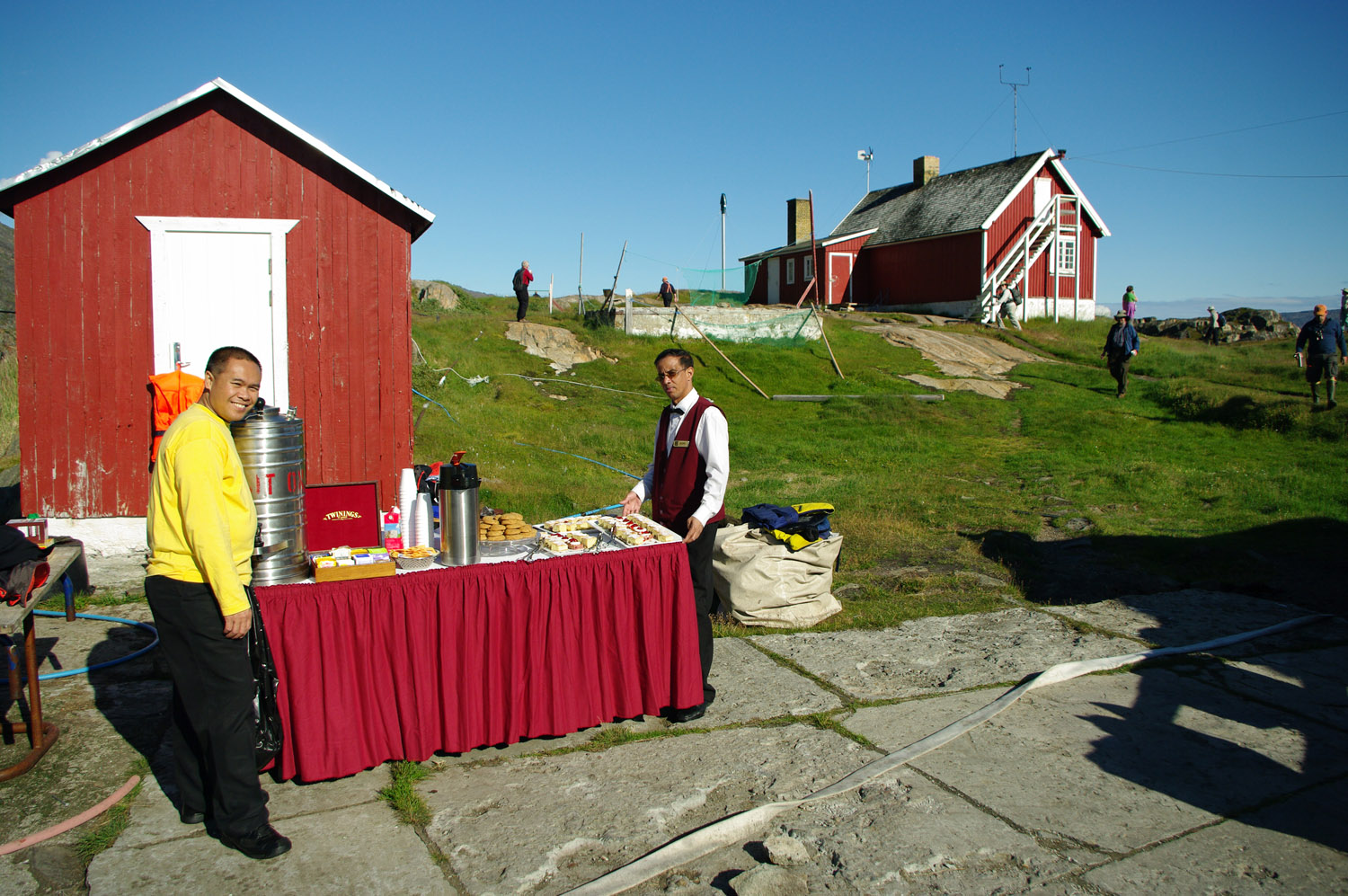 This is a small island a short hop - about 50m or less from the mainland. We were taken out by zodiac to see this on our arrival, two of the ship's catering crew having set up for tea and cakes on arrival - how terribly civilized!
Air temp: +17ºC Latitude: 65º60'N Longitude: 52º46'W


Photo; © Paul Ward - These are pictures from a cruise to the High Arctic in high summer, from Resolute Bay, Canada to Kangerlussuaq, Greenland.