Uummannaq Town, Greenland with Icebergs
Back to gallery | Back to Thumbs | Previous | Next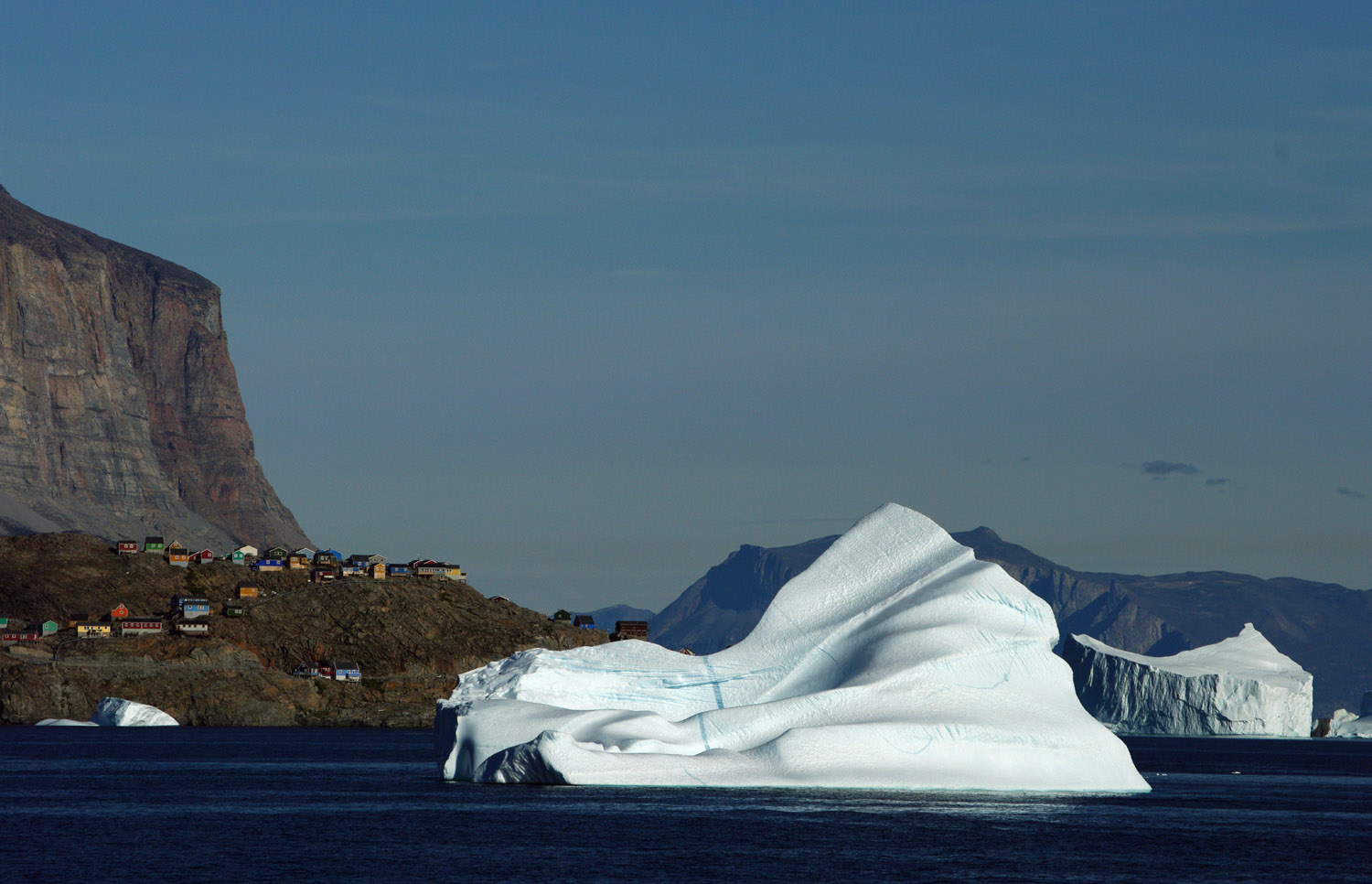 What must it be like to live somewhere that you can look out of your window and see such icebergs and scenery? I guess all those steps seem worth it when you get this as a reward.
Air temp: +7ºC Latitude: 70º51'N Longitude: 53º53'W


Photo; © Paul Ward - These are pictures from a cruise to the High Arctic in high summer, from Resolute Bay, Canada to Kangerlussuaq, Greenland.