Uummannaq Town, Greenland
Back to gallery | Back to Thumbs | Previous | Next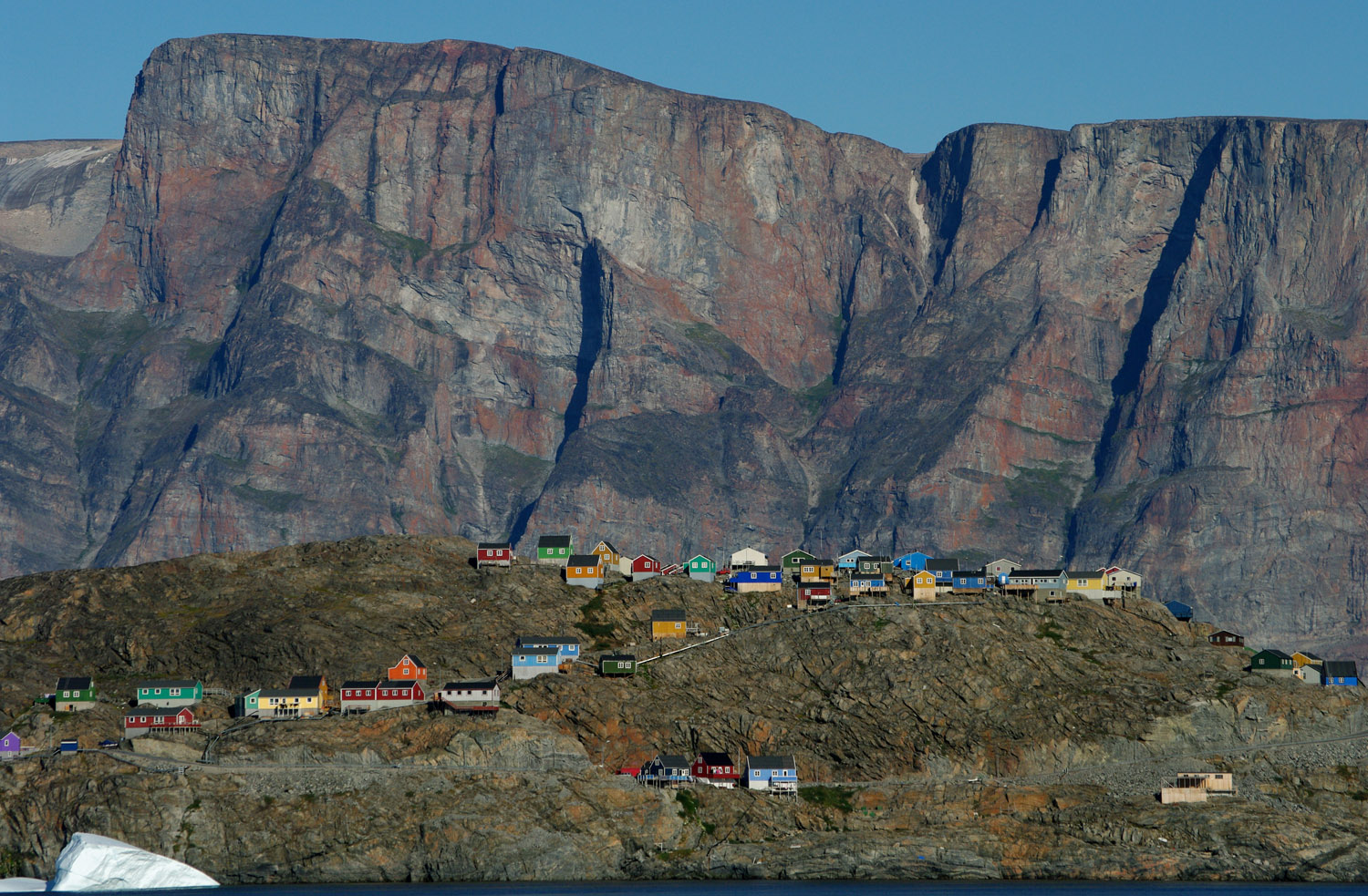 Sailing away.
Look - bottom left, see? A purple house, there was always one purple house in every town, usually just the one. Why? How did they manage to get permission to get their house painted purple?
Air temp: +7ºC Latitude: 70º51'N Longitude: 53º53'W


Photo; © Paul Ward - These are pictures from a cruise to the High Arctic in high summer, from Resolute Bay, Canada to Kangerlussuaq, Greenland.