Uummannaq Town, Greenland
Back to gallery | Back to Thumbs | Previous | Next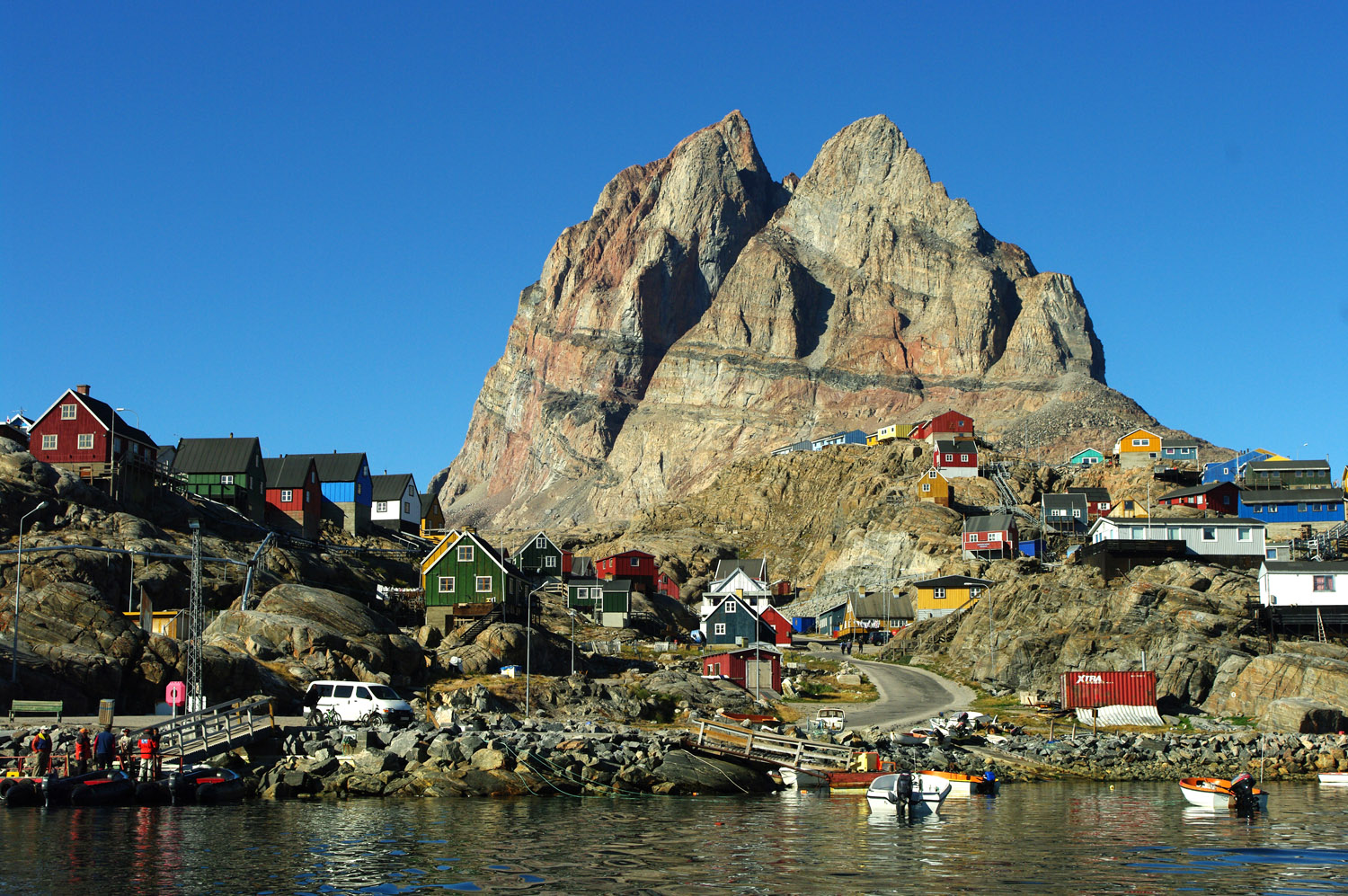 This place really could re-write the book on picturesque. I don't know how you build a house that is sympathetic with such surroundings, so I think that the Greenlanders have a much better solution in making their architecture add to the environment by being so obvious. A back-drop of muted earth colours suits the bright buildings perfectly.
Air temp: +7ºC Latitude: 70º51'N Longitude: 53º53'W


Photo; © Paul Ward - These are pictures from a cruise to the High Arctic in high summer, from Resolute Bay, Canada to Kangerlussuaq, Greenland.