Uummannaq Town, Greenland, The Terrace of the Uummannaq Hotel
Back to gallery | Back to Thumbs | Previous | Next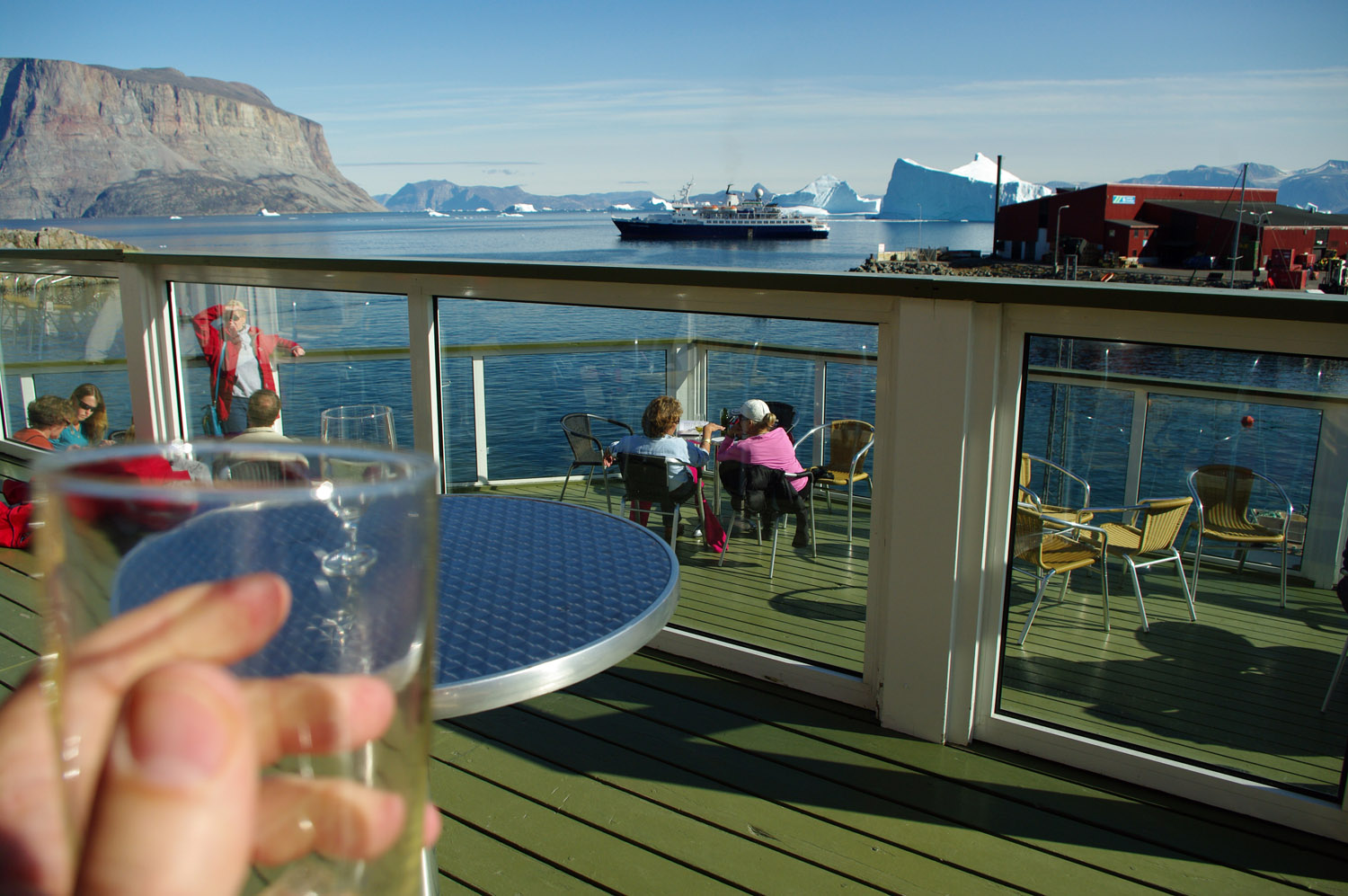 At the end of the trip around town there was time for a drink on the terrace of the Uummannaq Hotel, with large glass barriers to any breeze it was a real sun-trap and a nearby thermometer said it was +24C in the sun. A fantastic view of the harbour and fjord and glacier ice in the drinks that cracked and popped most satisfactorily. At $5 for a Coke though it was the only choice rather than the budget choice.
Uummannaq is famous as Greenland's sunniest spot, being also one of the driest places, I could live with this.
Air temp: +7ºC Latitude: 70º51'N Longitude: 53º53'W


Photo; © Paul Ward - These are pictures from a cruise to the High Arctic in high summer, from Resolute Bay, Canada to Kangerlussuaq, Greenland.