Uummannaq Town Harbour, Greenland
Back to gallery | Back to Thumbs | Previous | Next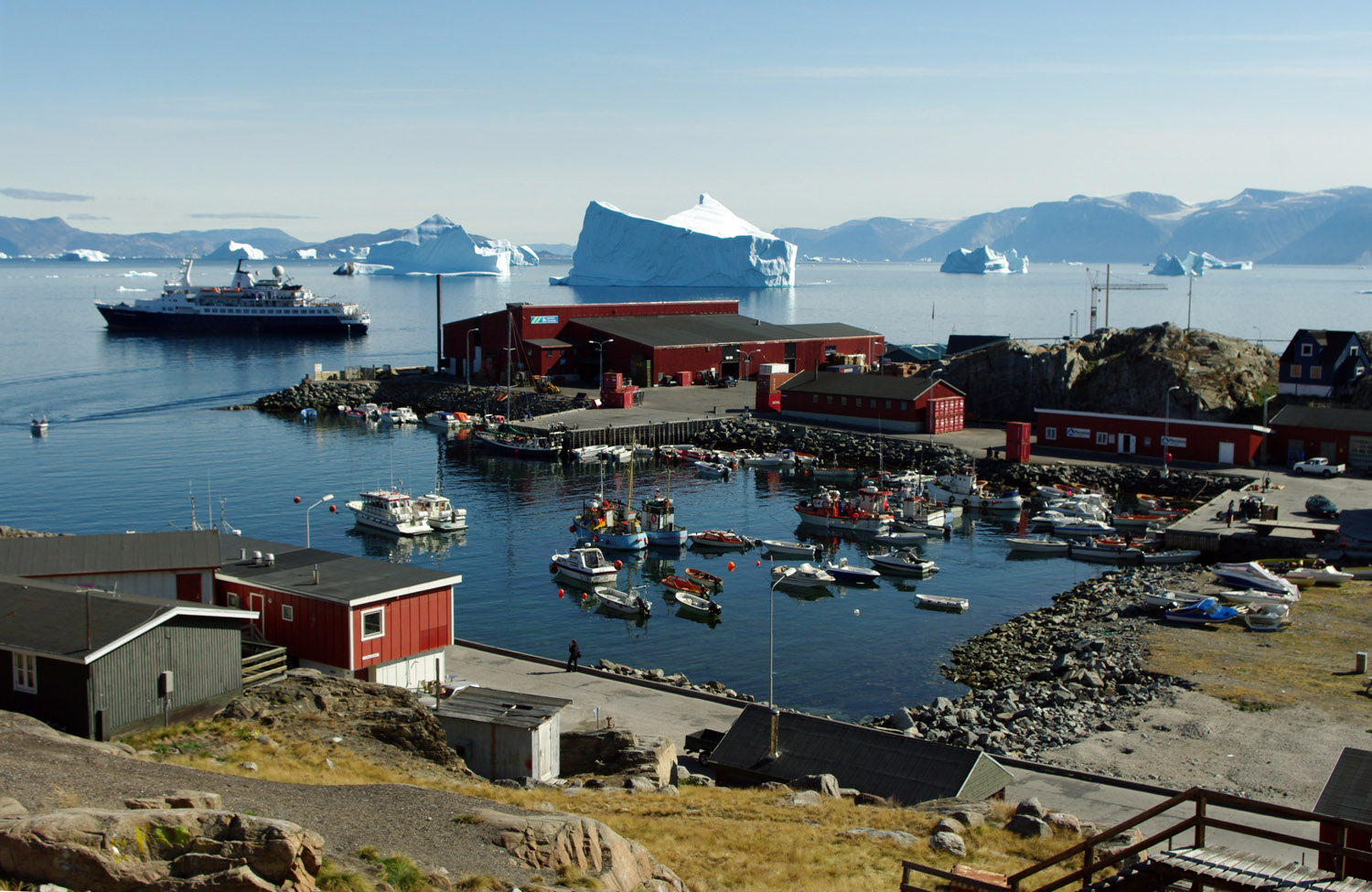 Our ship anchored just outside of the harbour with Icebergs in mid summer.
I am writing this long after my return on the 20th of April and while in England it has been +19C with my garden full of spring flowers and new growth, when I look at the online weather for Uummannaq out of curiosity I see it is -24C!
Air temp: +7ºC Latitude: 70º51'N Longitude: 53º53'W


Photo; © Paul Ward - These are pictures from a cruise to the High Arctic in high summer, from Resolute Bay, Canada to Kangerlussuaq, Greenland.