Uummannaq Town Harbour, Greenland
Back to gallery | Back to Thumbs | Previous | Next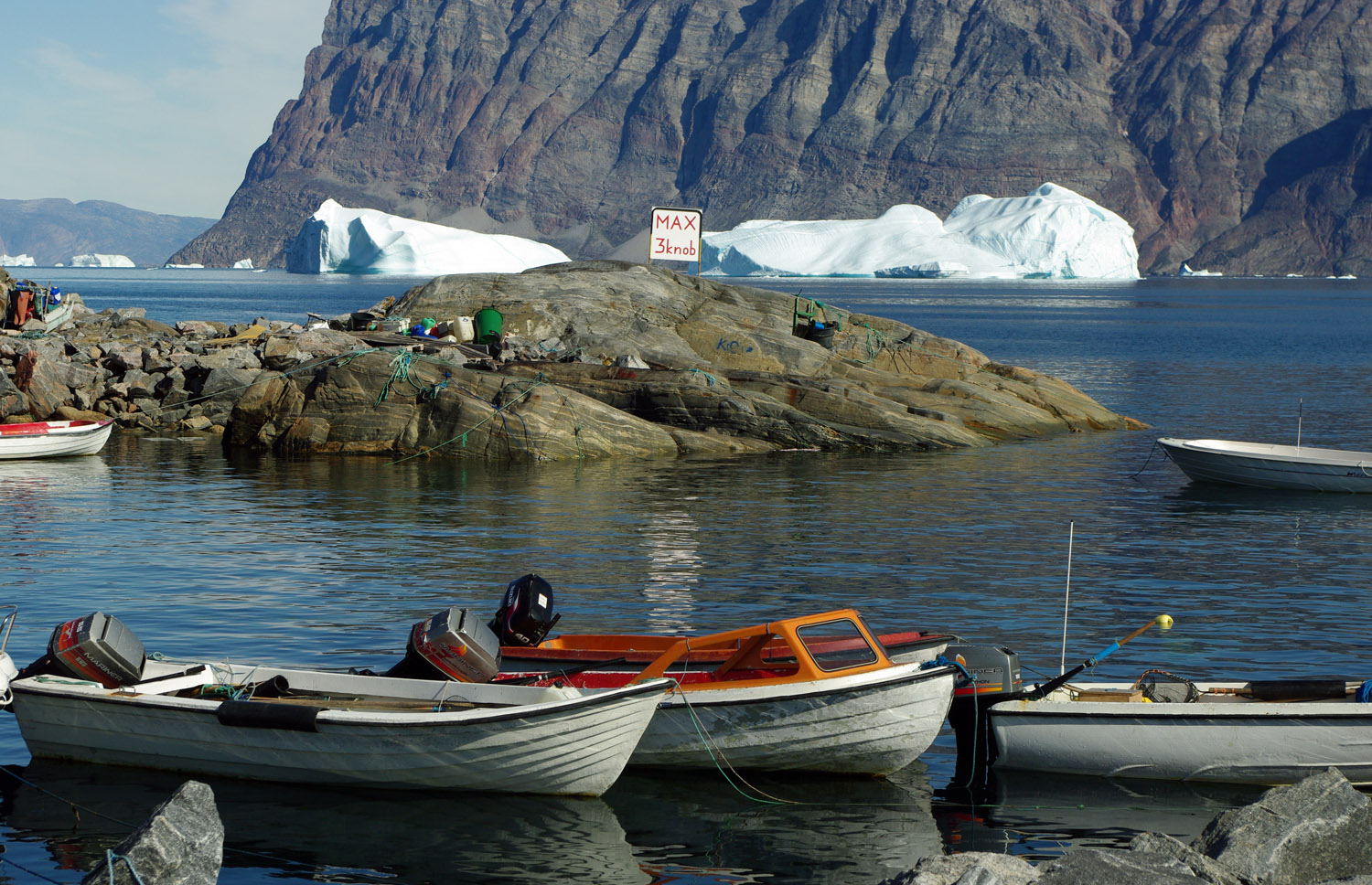 Uummannaq harbour. Like all towns in Greenland, there seems to be a very high level of boat ownership.
We were much entertained by the possible meanings of the sign, though a little investigation finds that it is Danish for "knots". Greenland is a part of the Kingdom of Denmark and Danish is widely spoken.
Air temp: +7ºC Latitude: 70º51'N Longitude: 53º53'W


Photo; © Paul Ward - These are pictures from a cruise to the High Arctic in high summer, from Resolute Bay, Canada to Kangerlussuaq, Greenland.