Uummannaq Fjord, Greenland
Back to gallery | Back to Thumbs | Previous | Next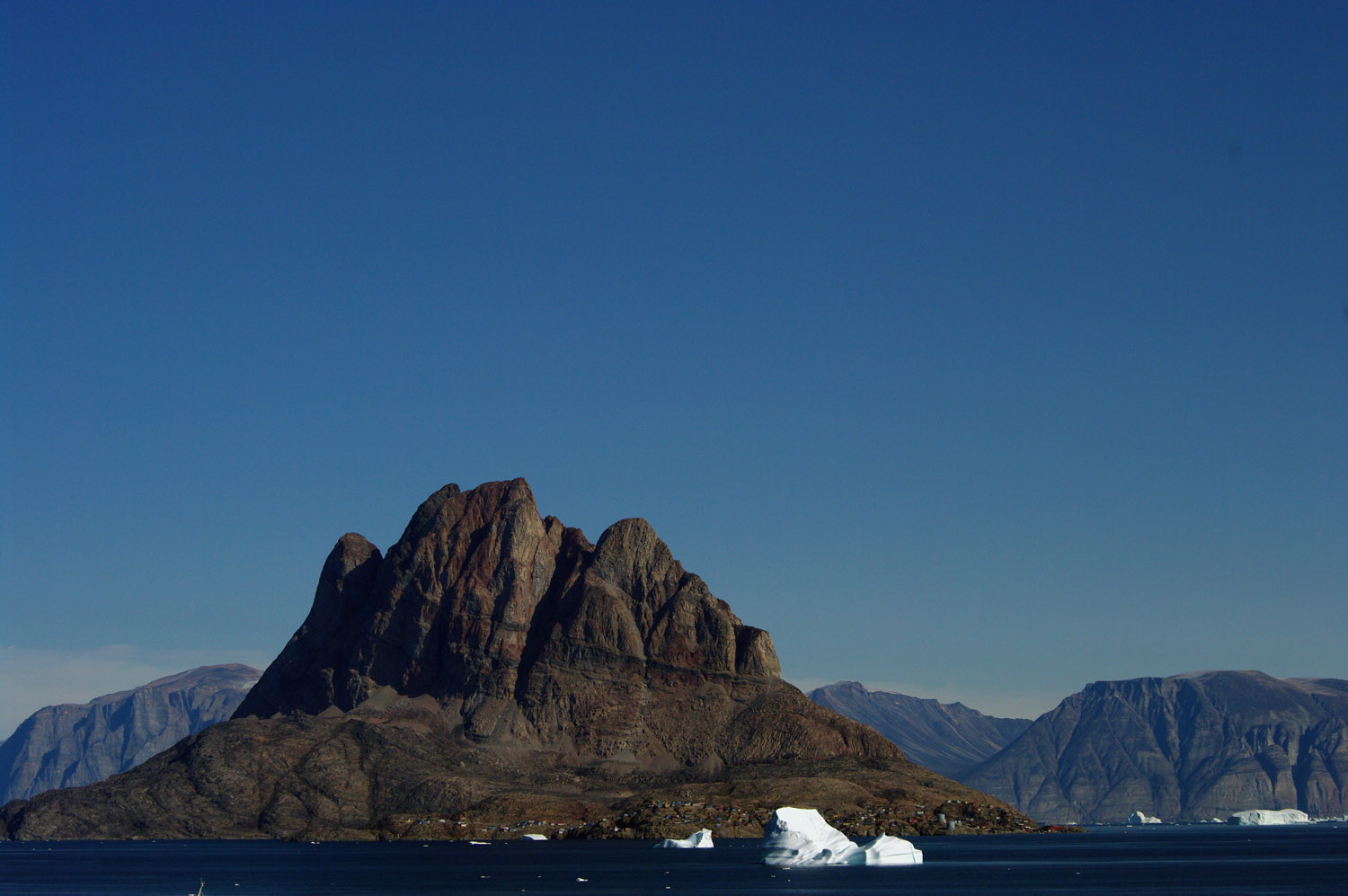 This has to be one of the most impressive positions for any town I have ever seen. The town of Uummannaq (to the right on this picture) is situated on Uummannaq Island dominated by Uummannaq mountain which rises to 1170m. As might be expected, the red gneiss mountain itself is a technical climb.
Uummannaq means "heart shaped" though I can't for the life of me see what it's supposed to refer to. The town was founded in 1763 and currently has about 1,200 inhabitants.
Air temp: +7ºC Latitude: 70º51'N Longitude: 53º53'W


Photo; © Paul Ward - These are pictures from a cruise to the High Arctic in high summer, from Resolute Bay, Canada to Kangerlussuaq, Greenland.