Uummannaq Fjord, Greenland - Qilakitsoq - Site of the Greenland Mummies
Back to gallery | Back to Thumbs | Previous | Next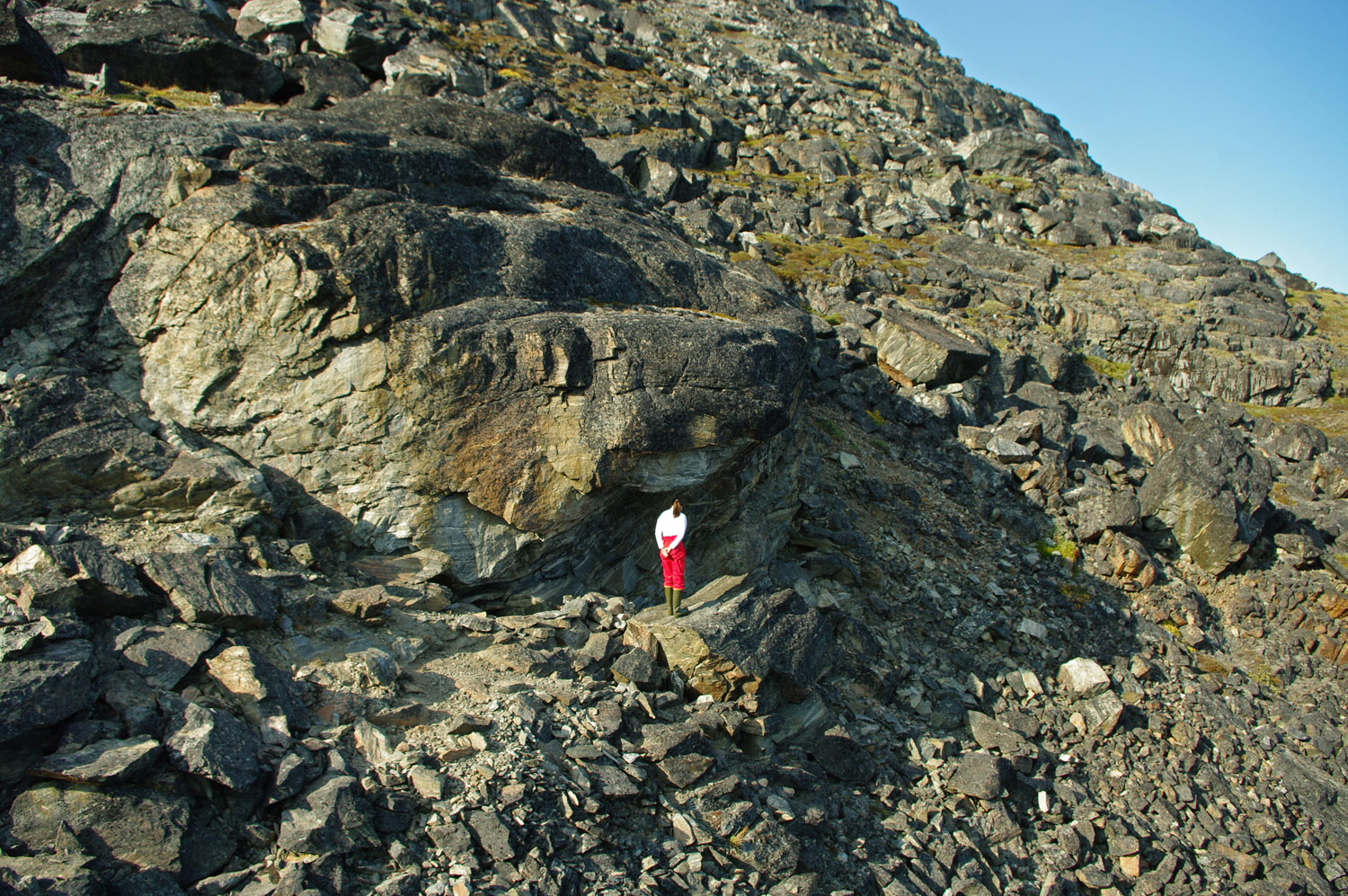 The dead bodies were effectively freeze dried by being buried under rock and with steady cold breezes almost continuously blowing. The overhang protected them from rain and snow, helping to keep them dry, being in the shade would mean that they would not thaw out in the warmth of the sun and so start to rot before they were freeze dried.
There were two graves, in the first were three women stacked one above the other, then a boy above the women and finally a baby, below: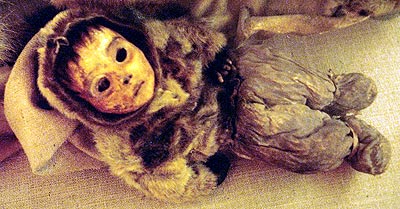 The mummy of the baby found at Qilakitsoq, a 6 month old boy, for 15th Century Greenland
Air temp: +7ºC Latitude: 70º51'N Longitude: 53º53'W


Photo; © Paul Ward - These are pictures from a cruise to the High Arctic in high summer, from Resolute Bay, Canada to Kangerlussuaq, Greenland.