Baffin Island in the Background - Al Fresco Lunch
Back to gallery | Back to Thumbs | Previous | Next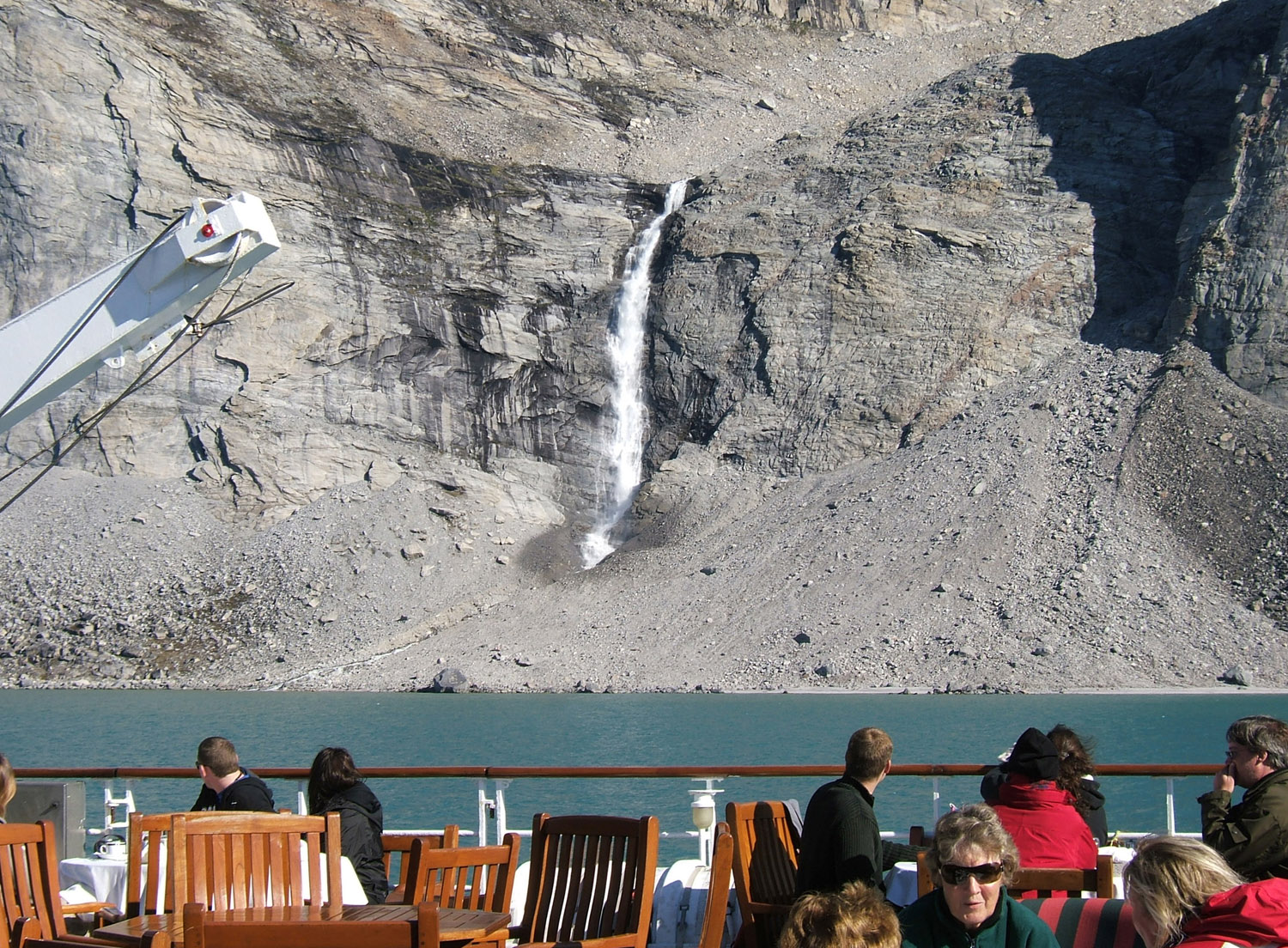 After a busy morning contemplating and photographing nature we were treated to an outdoors lunch at the back of the ship. It was warm in the sun (though note the clothing) and not a breath of wind.
Air temp: +1ºC Latitude: 71º04'N Longitude: 71º48'W


Photo; © Paul Ward - These are pictures from a cruise to the High Arctic in high summer, from Resolute Bay, Canada to Kangerlussuaq, Greenland.