Clarke Fjord, Baffin Bay - Distant Polar Bear
Back to gallery | Back to Thumbs | Previous | Next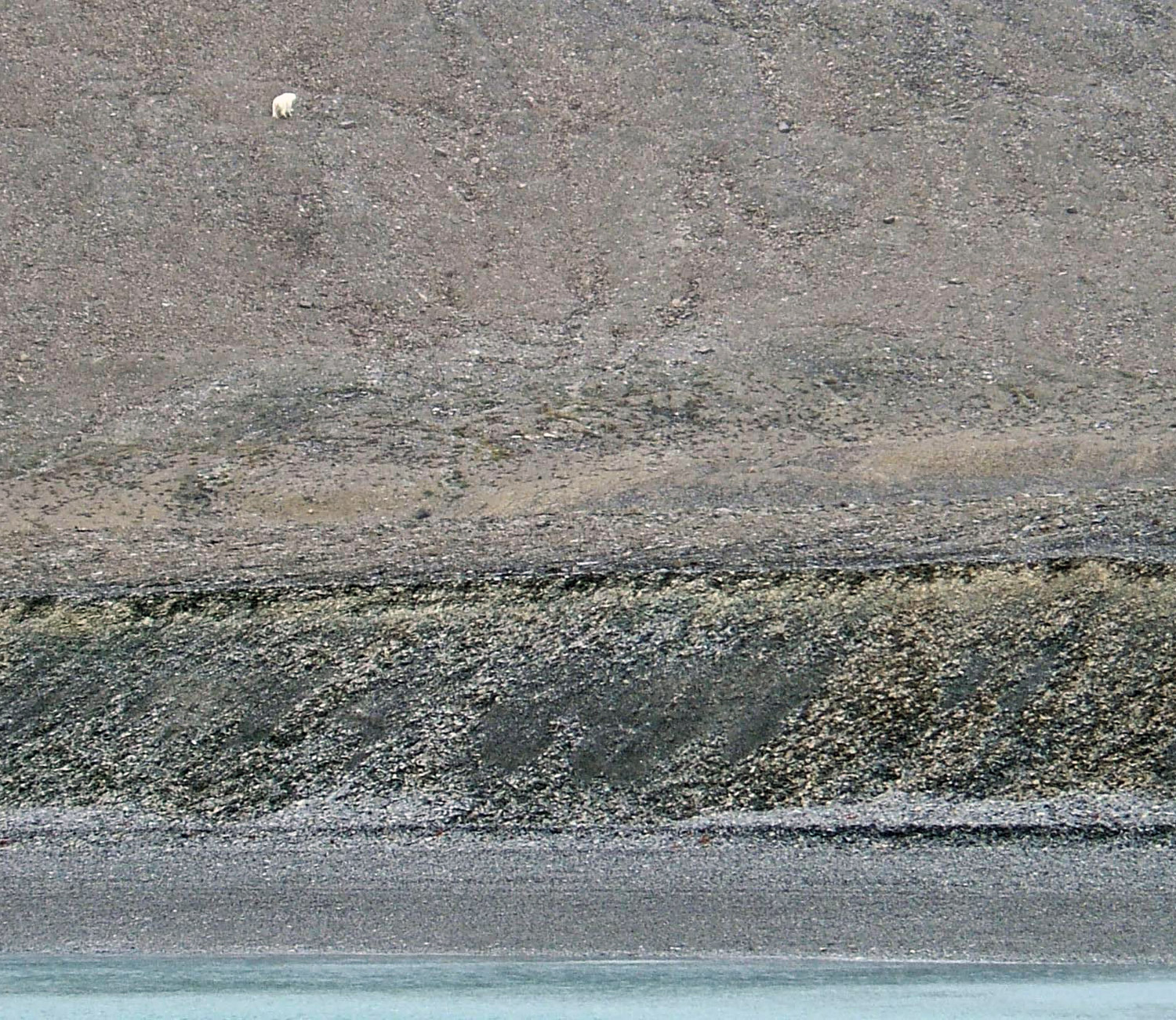 We were going to land for a morning excursion pretty shortly and while we enjoyed seeing this Polar Bear moving across Baffin Island in the distance it worried our guides in case it decided to come and eat a passenger or at least savagely rip a limb or two off which wouldn't look good in the publicity material "(almost) All passengers return alive!".
We went a bit further up the coast and they were decidedly twitchy.
Air temp: +1ºC Latitude: 71º04'N Longitude: 71º48'W


Photo; © Paul Ward - These are pictures from a cruise to the High Arctic in high summer, from Resolute Bay, Canada to Kangerlussuaq, Greenland.